Grand National Sweepstake Kit 2016

Saturday 9th April 2016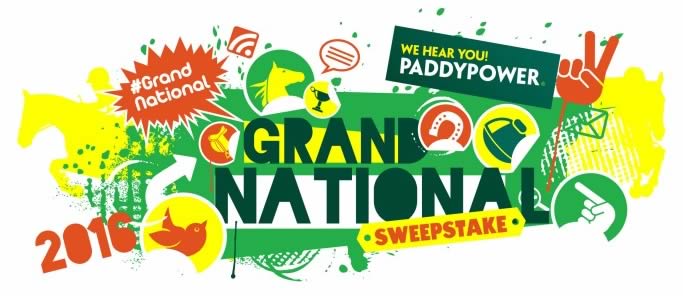 The Grand National Sweepstake Kit 2016

Get prepared for the biggest race of the year with
our Grand National Sweepstake Kit
Aintree, Saturday April 9 2016. Race time: 5.15pm
The Grand National is right around the corner, and it's the one race of the year when every man, woman and child (over the age of 18 of course) has a flutter on the horses. Whether you know your form inside out or you couldn't tell a horse's head from it's arse, the Grand National has something for everyone – and here at Paddy Power we bring you the Grand National 2016 Sweepstake Kit.
*Don't Panic!* These are not quite the final declarations. These are the correct horses entered at the time of writing, however our top man Stu in Design will be updating these as the declarations come out to make sure all the horses on your bits of paper are in the actual race.
So now all you have to do is grab 39 family members, friends or work colleagues and get stuck in. Click the link below to print off your sweepstake kit, cut out each horse, throw them all into a hat (preferably a top hat if you have one to hand) and the conduct a completely fair and reasonable draw – making sure the guy you don't like in Finance draws an absolute no-hoper.
Here's how it's done…
Simply print off these two sheets below by clicking on the picture

Cut out the horses' names on the boxes. Probably best to do this at home or else some jobsworth in HR might get you to do out a Health and Safety form.
Put these bits of paper in a container (one that's not full of Guinness).

Let your friends, office colleagues, family members or drinking buddies pick one each
Then write the name of the person beside their assigned horse

Throw some money in the pot and that goes to the winner. Maybe pocket a few quid yourself, after all you did organise the thing.