racing news /

All Six Dubai Duty Free Shergar Cup Races Live on Channel 4
03/07/13

Following last month's showcase of all 30 Royal Ascot races live on Channel 4, racing's sole broadcaster has agreed full coverage of the Dubai Duty Free Shergar Cup across their media platforms.

Rosie Napravnik rides for the Ladies' team
© www.drf.com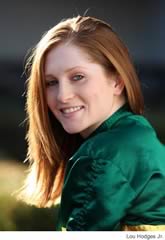 Viewers will be able to watch all six races from Ascot on Saturday, August 10, allowing them to appreciate the whole showdown between a fantastic line-up of top class international jockeys, including a red-hot Girls Team.

The international jockeys' tournament comprises six £30,000 handicaps with the first two races free to air on More4 between 12.45pm and 1.40pm.

Viewers can then switch to Channel 4 at 1.45pm for the remaining card leading up to the lifting of the Shergar Cup by the victorious team at about 4.20pm. Channel 4's event coverage starts with The Morning Line at 7:55am with afternoon racing to include two additional Haydock Park races.

Jamie Aitchison, Channel 4's Sports Editor, says: "On the back of extensive Royal Ascot exposure, we are delighted to be able to show all six races from the Dubai Duty Free Shergar Cup live on More 4 and Channel 4.

"Once again, Channel 4's level of commitment will benefit horseracing, providing additional coverage for Ascot Racecourse, its raceday sponsor and associates.

"We also know that bookmakers' turnover significantly increases with blanket coverage which in turn supports this great sport."

Ladbrokes are once again the official bookmaker for the Dubai Duty Free Shergar Cup and will be pricing up all the races, the team competition and the Silver Saddle for the top individual jockey very soon after the 48 hour declaration stage.

Colm McLoughlin, Executive Vice Chairman of Dubai Duty Free the event's title sponsor said, "The television audience is an important factor in the promotion of our brand and we are delighted that viewers will be able to follow the competition in its entirety. We have a long standing association with many of the Channel 4 team through our other horseracing sponsorships in the UK and look forward to working with them on this unique event."

This year there has been a small change to the team silks in order to make them easier to distinguish. As before, the captain will wear a cap in the colour of his/her team, while for the other two team members, one will wear a white cap and one a black cap (see attached) as opposed to wearing caps based on their silks' design as was the case last year.

Aitchison adds: "We welcome Ascot's changes to the team silks which I know has full endorsement from our top commentator Simon Holt and we look forward to this competitive August raceday."

Cheerleaders will also return this year to welcome the winning rider back after each race and be part of the opening and closing ceremonies.

After racing, the traditional Dubai Duty Free Shergar Cup concert will feature Atomic Kitten, Blue, D:Ream, Go West, Rick Astley and Bjorn Again to create a fantastic party atmosphere at the Royal racecourse.

The Girls Team comprises the best female riders from Britain, the USA and New Zealand in Hayley Turner, Rosie Napravnik and Lisa Allpress. Can they get the better of the boys?

The Rest of the World Team comprises USA legend Gary Stevens, Brazilian Joao Moreira, who is champion in Singapore, and Japan's champion jockey, Yasunari Iwata, while the Great Britain & Ireland and Europe teams will be finalised nearer the time.

Tickets for both the racing and concert start from £24.30. To book, or for further information, please visit www.ascot.co.uk or call 0844 346 3000.
2013 Dubai Duty Free Shergar Cup Silks;