Horse Racing News
Classic Generation Lay Down Strong Markers for Top Honours 19/07/17
Impressive Group One victories by Enable and Harry Angel, plus a tremendous run in defeat from Barney Roy, have seen the three-year-old generation strengthen their claims for Cartier Horse Of The Year honours.
Big Orange ripe for more success at Glorious Goodwood 18/07/17
The time is nearly upon us. We're just a couple of weeks away from one of the biggest and most exciting racing meetings of the year – Glorious Goodwood.
King George Option for Enable 17/07/17
Dual Oaks heroin Enable may take on the colts in the King George VI and Queen Elizabeth Stakes at Ascot.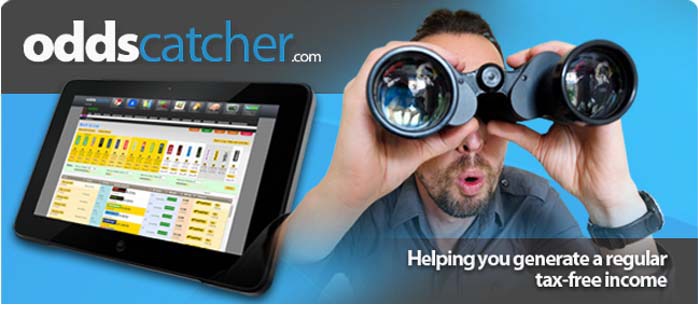 Ulysses Eclipses Barney Roy 08/07/17
A field of nine runners went to post for the Group One feature, with the betting dominated by the three-year-olds Barney Roy, Cliffs Of Moher and Eminent.
Top 5 Favourite Horses to Win the July Cup 10/07/17
The prestigious July Festival in only a few days away and we bring you the best odds available so you can start analyzing your betting options.
Eminent Needs Strong Outing at Eclipse 05/07/17
Eminent will be aiming to put his disappointing outing at The Derby behind him when he competes in the next big meet of the flat season in the Eclipse.
How to Play the Ponies Like a Pro 28/06/17
You want to know what? Placing a wager on anything always makes it more interesting. It could be horseshoes, a potato sack race, or even a horse race.
Tin Man Strikes in Diamond Jubilee Stakes 24/06/17
The Tin Man came out on top after a thrilling climax to the Diamond Jubilee Stakes at Royal Ascot.
Visit
Cheltenham Festival
for more information on this season's meeting, including latest odds, tips and racecards.
---
Go strong against poker players racing against you to win the pot.
The PokerSites portal
and casinos all appeal to the same audience. Those looking to hunt the big prize!
---
When betting on horse racing you are relying on the skill of the jockey and the horse. But when you play poker it is your own skill that you rely on. You need to find every possible edge to counter the luck factor of the cards. You can find the best sites for UK players at
cardschat.com
and then you can visit their forum to brush up on some strategy.
---
Whether you're a seasoned punter or a newbie looking to get a few tips on how to best maximize your Cheltenham betting, there's a wealth of information including the latest odds, offers, racecards and results on UK and Irish horse racing on Freebets.com as well as exclusive offers and enhanced odds.
---
Exclusive bonuses and online poker freerolls for members, so when you become a
PokerStop.com
member, you're getting nothing but the best poker deals. 
---
Stay updated on the latest casino news in Norway at NorskCasino.org.
Click here to visit
the site.
---
This Paypal website provides a list of the top 5 poker rooms offering the PayPal deposit option. You can view the site in English, Español, Deutsch or Français.
---
Before going all in, compare the
top casinos
and find the one best for you.
---
Get your
Cheltenham tips
for the 2017 Cheltenham Festival, the biggest and most anticipated meeting on the National Hunt racing calendar.
---
Check out
https://puntersport.com/
if you are looking for bonus codes and useful information on sports betting.
Wonderful Performance from Winter 23/06/17
Winter becomes the first horse since the great Attraction to do the Irish Guineas, English Guineas & Coronation Stakes treble.
Caravaggio Wins Commonwealth Thriller 23/06/17
Caravaggio maintained his unbeaten record with a superb display in the Commonwealth Cup at Royal Ascot.
Big Orange Squeezes Out Gold Cup Win 22/06/17
Big Orange repelled the late thrust of defending champion Order Of St George to win the Gold Cup at Royal Ascot.
Next Up - The Melbourne Cup 2017! 20/06/17
Known locally as "the race that stops a nation" it is run over 3,200 metres and draws thousands of visitors, viewers, and punters every year.
Highland Reels in Another Group 1 21/06/17
A sixth Group One triumph in a decorated career as he wins the Prince of Wales's Stakes, the feature race on day two of Royal Ascot. 
Barney Roy wins the St James's Palace Stakes 20/06/17
Joy for Richard Hannon and James Doyle as Churchill proves deeply disappointing.
Lady Aurelia Flies at Ascot 20/06/17
Lady Aurelia stretches away to win the King's Stand Stakes for Wesley Ward and America.
Rajasinghe Wins the Coventry Stakes 20/06/17
A huge result for trainer Richard Spencer and jockey Stevie Donohoe as the Coventry Stakes goes to Newcastle maiden winner Rajasinghe.
Ribchester Registers Queen Anne Triumph 20/06/17
Richard Fahey's Godolphin-owned four-year-old was all the rage for the first race of the week in Berkshire.
Lady Aurelia Fancied for Further Royal Ascot Success in 2017 20/06/17
Lady Aurelia triumphed in the Queen Mary Stakes twelve months ago and is set for another crack on British soil.
The UK's Biggest Summer Horse Racing Events 07/06/17
The UK horse racing scene is always full and this summer is no exception. There are many meets and events going on, and here are the three you cannot miss.
Wings Of Eagles Swoops in Investec Derby 03/06/17
Wings Of Eagles caused a huge 40-1 upset in the Investec Derby at Epsom to propel jockey Padraig Beggy into the limelight.
Enable Outstays Rhododendron to Win the Oaks 02/06/17
Enable ran out an impressive winner of the Investec Oaks at Epsom in the hands of Frankie Dettori.
The Benefits of Online Sports Betting 02/06/17
Online sports betting is the most popular type of sports betting at the moment. This type of sports betting is far more superior compared to visiting offline betting venues or betting organized through state run lottery organizations.
Looking Forward to the May Racing Weekend at Ascot? 28/04/17
If you're a horse racing fan you'll already know Ascot is the home of the Royal Ascot racing event that takes place at the Ascot racecourse once a year.
Churchill Takes Victory in QIPCO 2000 Guineas 06/05/17
Churchill lands the 2,000 Guineas, the first Classic of the British Flat season, from Barney Roy and Al Wukair.
Winter Gives Aidan O'Brien Team a Guineas Double 07/05/17
The daughter of Galileo provided O'Brien with a 1-2 in the fillies' Classic.
Churchill Set for Classic Campaign 28/04/17
Leading two-year colt Churchill is set to return to action next month in the 2000 Guineas at Newmarket. The meet marks the beginning of his three-year-old campaign, which is likely to see him also run at Epsom in the Derby over the 1m4f trip in June.
One For Arthur Wins Randox Health Grand National 08/04/17
One For Arthur trained in Scotland by Lucinda Russell, won the £1 million Randox Health Grand National under Derek Fox.
How To Place Your Horse Bets Anonymously 27/04/17
Placing bets on the horses can be a thrilling experience. Whether it's the Grand National, Cheltenham, or a small race at Newmarket, you will feel that sense of exhilaration that comes only from seeing those horses valiantly charging through the starting tape.
How will The Last Samuri's weight affect his race? 07/04/17
One of the biggest names that many pundits and horse racing fans will be keeping an eye on is The Last Samuri.
Looking Forward to Aintree: What are the Bookies Saying? 04/04/17
The 2017 Grand National looks set to be on the most open renewals in recent times with any number of horses that might go off favourite.
Can Vieux Lion Rouge Buck The Grand National Trend? 03/04/17
All eyes will be on Aintree on April 8 for the Grand National, with Vieux Lion Rouge widely tipped to secure the win at the most prestigious race on the calendar.
Annie Power: Set For Glorious Return At Punchestown? 13/04/17
You'd do well to find a horse that has attracted more media publicity and attention than Annie Power in the last three years.
Three Fences That Can Make or Break Success 30/03/17
Even the best of competitors have seen their dreams ended by the tricky fences on the Grand National course.
Look No Further Than Highland Lodge 28/03/17
Highland Lodge isn't a household name in the horse racing industry... yet. He is based in James Moffatt's small Cumbrian yard but that doesn't mean that he cannot win the Grand National.
Leading Contenders for 2017 Grand National 20/03/17
Trusted sports betting sites have all made Vieux Lion Rouge the antepost favourite for the Grand National, which takes place at Aintree on Saturday, April 8.
Sizing John Takes Gold 17/03/17
Sizing John gave Jessica Harrington her first victory in the Timico Cheltenham Gold Cup with her first runner when coming home a clear-cut winner of jumping's blue riband prize.
The Grand Finale: A Look Ahead to Day 4 of the Cheltenham Festival 15/03/17
While the Cheltenham Festival is an iconic event that includes four days of stellar jump racing, it is the final 24 hours that genuinely captures the imagination of fans.
Betting Systems Explained 13/03/17
The use of systems for a long time was considered to be inappropriate for the betting sphere, as according to general opinion the results of sports events were impossible to predict.
Why It Is Better to Bet on Horse Races Online 09/03/17
Online betting is definitely the best way to bet on horse races and here are some arguments to support this thought.
The Best Racehorse Names in Existence 01/03/17
When it comes to animals, people put a lot of thought into names, it needs to mean something, needs to inspire and evoke.
Esport Horse Racing Themed Games 27/02/17
Esport horse racing themed games are very popular today. A lot of people want to be able to experience the thrill of horse racing even though they don't have a lot of horse racing opportunities in their area.
The Biggest Casino Winners of All Time 20/02/17
In the 21st century, it is possible to meet many lucky players who can boast of astronomic wins in a casino.
Betting on Horse Racing - Types of Bets 20/02/17
Betting on horse races is the oldest form of betting and yet most people know very little about this type of betting.
Cheltenham Festival to Introduce Alcohol Ban 17/02/17
Horse racing fans will be restricted to buying four alcoholic drinks at a time during this year's Cheltenham Festival, as the Jockey Club try to put a stop to anti-social behaviour.
An Early Look at Grand National 2017 16/02/17
This steeplechase event is run over 4 miles and it takes place at the Aintree racecourse. The competition is certainly a daunting puzzle when it comes to finding the best horse in the world.
The Last Samuri on Course for National Glory 15/02/17
The countdown is on to the Grand National and some bookmakers have last year's runner-up The Last Samuri as antepost favourite.
Bishops Road Set For Grand National Trial 09/02/17
Bishops Road has been entered in the Grand National Trail at Haydock next month in what is likely to be his final run before the world's most famous steeplechase at Aintree in April.
Cheltenham Festival Preview 02/02/17
It's just under six weeks now until National Hunt's pay per event, the Cheltenham Festival. Over 200,000 punters will visit Prestbury Park over four fantastic days in March, taking in 28 races.
Biggest Horse Racing Events to Bet On in the USA 25/01/17
Horse racing has been popular in the United States since the 1800s. Many of today's biggest horse racing events were first raced in the 1800s, including all three of the races that make up the American Triple Crown.
How Social Media is Affecting Jockeys 23/01/17
Celebrity and the pressures of being in the public eye is nothing like it used to be.
ITV's Racing Rights and Cheltenham Tips 23/01/17
It was unarguably time for a change in terms of the broadcast of the much-loved sport, Channel 4's reign as horseracing's sole terrestrial partner has been marred by some pretty calamitous ratings.
Five Horses to Monitor in 2017 23/01/17
With help from the guys at Sports Betting and Tips, what are the horses to lookout for in 2017?
Five Horses Who Could Become Huge Stars at Cheltenham This Year 12/01/17
We are just a couple of months away from the 2017 Cheltenham Festival now and over the next few weeks we are going to get a lot more clues about who the leading contenders are for the 28 races at the meeting.
Cheltenham 2017: The Betting Preview 05/12/16
More than 200,000 people visit the Cheltenham Horse Racing Festival, which lasts for four days and offers around £4.2 million of prize money.
First entries for 2018 Investec Derby revealed 14/12/16
Dec 14 448 exciting yearling entries are unveiled today for the 239th running of the premier British Classic, the Investec Derby, which takes place at Epsom Downs on Saturday, June 2, 2018.
Winning Big on the Horses 11/11/16
When it comes to betting on the horses most of us like to opt for the careful approach, and it's certainly the wisest. Take a look at the 5 biggest winners, and maybe get a bit of inspiration to bet bigger in the future!
The Ricci Stable Tour 01/11/16
To warm us all up ahead of the looming winter months, the BetBright Chairman Rich Ricci and his Racing Manager Joe Chambers have spun through one of the strongest teams in National Hunt racing.
A Look at the 2017 Horse Racing Calendar 26/10/16
Horse race betting remains a very popular attraction in the United Kingdom with coverage on television stations, radios and online. Events are attended in their thousands by spectators throughout the year as people enjoy a flutter on the horses.
Melbourne Cup 2016 25/08/16
The Melbourne Cup, raced at Flemington race each year on the first Tuesday of November, stands as one of the biggest flat races in the world.
The Rise of Online Virtual Racing: Here to Stay, or a Flash in the Pan? 16/09/16
Currently hugely popular in markets such as Japan, virtual racing is most definitely on the rise. And while it has yet to catch on in Western markets, is there a chance this could all change pretty soon?
Get a Taste of International Lottery 09/09/16
A lottery is a well-liked form of betting in which numbers are drawn in expectation of winning a monetary prize.
The Best Races in Horse Racing History 02/09/16
Horse racing has a long and fascinating history, so it's hard to pick out the most memorable moments. However, after much thought and deliberation, we've managed to come up with a list we're quite happy with.
Racehorses Themed Online Games 29/08/16
Racehorses themed online games are popular these days. Many people are interested in being able to play games that have a lot of their favorite themes.
Sun Bets to Launch in UK 01/08/16
Media Giants Newscorp (owners of the Sun Newspaper) recently announced the launch of a brand new sports betting site in alliance with Tabgroup in Australia.