racing_news/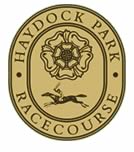 ROOSTER BOOSTER AIMING AT BIG HAYDOCK PARK HURDLE ON MAY 7
29/04/05
Rooster Booster, the winner of the 2003 Champion Hurdle, is being aimed at the £70,000 Stanleybet Handicap Hurdle at Haydock Park on Saturday, May 7, confirmed trainer Philip Hobbs today (Friday, April 29, 2005).
The hurdler, now 11 years old, bounced back to form last time out at Sandown, winning the Concept Hurdle on April 22 by four lengths from Self Defense.
Retirement had been contemplated for the grey after that race but, following discussions between the trainer and owner Terry Warner, the plan is to carry on racing.
Hobbs said today: "The Stanleybet Handicap Hurdle at Haydock is very much the plan. Rooster Booster is in good order after his win the other day and seems very well in himself."
Entries for the Stanleybet Handicap Hurdle over two miles close on Monday, May 2.

STANLEYBET HANDICAP HURDLE HISTORY
This year sees the 27th running of the Stanleybet Handicap Hurdle, formerly the Swinton, which is the first big race of the new 2005/2006 jump season which started on April 24.

Always a very competitive handicap which attracts a large field, the Stanleybet Handicap Hurdle carries prize money of £70,000. Previous winners have gone on to be leading performers at the very highest level.
After the great Fred Rimell sent out the winner, Royal Gaye, of the inaugural running in 1978, the following year's Stanleybet Handicap Hurdle went to the Bob Turnell-trained Beacon Light, who earlier in 1979 had been third to Monksfield and Sea Pigeon in the Champion Hurdle at the Cheltenham Festival. The same combination of owner Jim Joel, trainer Bob Turnell and jockey Andy Turnell teamed up again for victory with Secret Ballot in 1982.
Rimell gained his second victory in the space of four years when Gaye Chance entered the winner's enclosure in 1981. Three years later, after Mercy Rimell had taken over the reins from her late husband, Gaye Chance won at the Cheltenham Festival, taking the Stayers' Hurdle by one and a half lengths from Goldspun while his full-brother Gaye Brief captured the 1983 Champion Hurdle.
The 1984 Haydock Park winner Bajan Sunshine was a versatile performer over hurdles and on the Flat. In addition to winning the Stanleybet Handicap Hurdle, he was successful in one of the 1983 Flat season's major handicaps, the Cesarewitch at Newmarket.
Champion jump trainer Martin Pipe had the first of his three successes with Corporal Clinger in 1985. The master of Nicholashayne also struck with Tragic Hero in 1996 and Rainbow Frontier two seasons later.
Inlander landed a famous win for the "handicap king" Reg Akehurst in 1987, while Past Glories, the first of two successive winners for trainer Bill Elsey, in 1988 followed by State Jester in 1989, was another Stanleybet Handicap Hurdle winner to be subsequently placed in the Smurfit Champion Hurdle. He was only beaten three and three-quarter lengths into third by Kribensis, despite his 150/1 starting price in the 1990 Cheltenham showpiece.
In 1991 the father/son partnership of Ken and David Bridgwater teamed up for success with the mare Winnie The Witch, who had landed the County Hurdle at Cheltenham earlier in the year.
More recently, Irish trainer Tony Martin launched one of his famous raids on major British prizes when She's Our Mare was successful in 1999.
Just over two months later Martin returned with She's Our Mare to the Lancashire course for one of Haydock's best Flat events, the Old Newton Cup - she came third then to Celestial Welcome. Later that year the daughter of Commanche Run captured another of Britain's major Flat handicaps, the Cambridgeshire at Newmarket.
Three years ago Intersky Falcon was successful in the Stanleybet Handicap Hurdle for trainer Jonjo O'Neill, who also won the Haydock hurdle as a jockey on the Peter Easterby-trained No Bombs in 1980.
Intersky Falcon has gone on to win a number of top prizes including two Grade One Christmas Hurdles at Kempton and also came third to Hardy Eustace in the 2004 Smurfit Champion Hurdle.
The 2003 renewal was won by the Richard Fahey-trained Altay, who was given a brilliant ride by conditional jockey Padgh Whelan to master Patsy Veale by half a length in a tremendous finish.
Last year Macs Joy became the third Irish winner, coming home two and a half lengths clear of Dancing Bay to justify favouritism. The Jessica Harrington-trained gelding went on to prove himself a top-class performer with wins in two Grade One events at Leopardstown in December, 2004, and January, 2005.

STANLEYBET HANDICAP HURDLE ROLL OF HONOUR
YEAR HORSE AGE/WGT OWNER TRAINER JOCKEY SP RAN
2004 Macs Joy 5-10-0 Mac's J Racing Syndicate Jessica Harrington IRE Timmy Murphy 4/1F 19
2003 Altay 6-9-11 R M Jeffs & J Potter Richard Fahey Padgh Whelan 13/2 14
2002 Intersky Falcon 5-11-10 Interskyracing.com and Jacqui O'Neill Jonjo O'Neill Liam Cooper 11/2 11
2001 Milligan 6-11-4 George Leatham Venetia Williams Norman Williamson10/1 23
2000 Mirjan 4-10-6 Miss S Blumberg Len Lungo Tony Dobbin 7/1 22
1999 She's Our Mare 5-11-8 Denise Reddan Tony Martin IRE David Casey 10/1 22
1998 Rainbow Frontier4-10-0 Clive Smith Martin Pipe Charlie Swan 10/1 16
1997 Dreams End 9-11-11 T. G. Price Peter Bowen Leighton Aspell 14/1 19
1996 Tragic Hero 4-10-9 Knight Hawks Partnership Martin Pipe David Bridgwater 9/1 19
1995 Chief Minister 6-11-6 Graham Shiel Tom Dyer Peter Hobbs 16/1 13
1994 Dreams End 6-11-4 T. G Price Philip Hobbs Michael Hourigan10/1 18
1993 Spinning 6-11-0 Paul Mellon Ian Balding Jimmy Frost 3/1 17
1992 Bitofabanter 5-11-1 Mrs. I Loughlane Arthur Moore IRE Tom Taaffe 14/1 22
1991 Winnie The Witch7-10-2Paddocks Thoroughbred Racing Ltd Ken Bridgwater David Bridgwater 8/1 12
1990 Sybillin 4-10-1 Marquesa de Moratalla Jimmy Fitzgerald Derek Byrne 8/1 14
1989 State Jester 6-10-0 Eric Barber Bill Elsey John Quinn 14/1 18
1988 Past Glories 5-11-9 Noel Hetherton Bill Elsey Paddy Farrell 16/1 23
1987 Inlander 6-10-8 Jeff Daniels Reg Akehurst Steve Smith Eccles4/1 8
1986 Prideaux Boy 8-11-2 Graham Roach Graham Roach Martin Bowlby 15/2 20
1985 Corporal Clinger6-10-3 Jay Dee Racing LTD Martin Pipe Paul Leach 11/2 21
1984 Bajan Sunshine 5-10-13 Paul Green Martin Tate Peter Scudamore6/1 15
1983 Abandoned due to water logged ground
1982 Secret Ballot 8-10-3 Jim Joel Bob Turnell Andy Turnell 10/1 17
1981 Gaye Chance 6-10-10 Mrs. M Curtis Fred Rimell Sam Morshead 13/2 18
1980 No Bombs 5-10-9 Snailwell Stud Co Ltd Peter Easterby Jonjo O'Neill 7/1 14
1979 Beacon Light 8-11-1 Jim Joel Bob Turnell Andy Turnell 12/1 17
1978 Royal Gaye 5-10-0 Sir John Hanmer Fred Rimell Colin Tinkler 20/1 20

HAYDOCK PARK'S GREAT CARD ON SATURDAY, MAY 7, 2005
Racing on Saturday, May 7, kicks off with the £27,500-added FREEPHONE STANLEYBET LONG DISTANCE HANDICAP HURDLE (1.20pm) for four-year-olds and upwards over an extended two miles and seven and a half furlongs. This excellent race was won by Scottish raider Kivotos in 2004, while previous winners include Persian Waters (2003), Surprising (2002) and Crazy Horse (2001).
The other five races on the May 7 card are on the Flat and start off with the £10,000-added stanleybet.com FLAT V JUMP JOCKEYS HANDICAP (2.20pm), for four-year-olds and upwards rated 0-70 over a mile.
This event will feature six top jump jockeys competing against six high-profile Flat riders, with two horse reserves waiting in the wings to ensure that each team has six contestants.
The team element will be emphasised by the jockeys wearing distinguishing caps to identify which squad they represent. Last year's inaugural running of the unusual event saw the Flat boys come out on top.
The principal Flat event is the seven-furlong Listed £28,000 stanleybet.com SPRING TROPHY STAKES (2.50pm), for three-year-olds and upwards who have not won a Group One or Two race after 2003. The Richard Hannon-trained Rockets n Rollers was the successful horse 12 months ago.
The £14,000-added STANLEYBET 0808 100 1221 CONDITIONS STAKES (3.20pm) is run over six furlongs for three-year-olds and upwards who have not won a Pattern race after May 6, 2004. Steenberg was the winning horse last year, beating Bahamian Pirate who later in the season landed the Group One Nunthorpe Stakes at York.
The seven-race programme on Saturday, May 7, is completed by the £10,000-added FREEPHONE STANLEYBET HANDICAP (3.55pm), over six furlongs and the £5,000-added stanleybet.com MAIDEN STAKES (4.30pm) over an extended 10 furlongs. The winner of the latter race in 2004 was Godolphin's Destination Dubai.

ORDER OF RUNNING
Time Race Distance Prize Money
1.20pm The Stanleybet Long Distance Handicap Hurdle 2m 7.5f £27,500
1.50pm THE STANLEYBET HANDICAP HURDLE 2m £70,000
2.20pm The stanleybet.com Flat V Jump Jockeys Handicap 1m £10,000
2.50pm The Stanleybet.com Spring Trophy Stakes 7f £28,000
3.20pm The Stanleybet 0808 100 1221 Conditions Stakes 6f £14,000
3.55pm The Freephone Stanleybet Handicap 6f £10,000
4.30pm The stanleybet.com Maiden Stakes 1m 2f120y £5,000
TOTAL £167,500