?
racing_news/

Fracas and Grand Central 16-1 after weak Derrinstown
09/05/05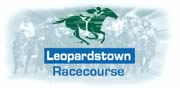 Fracas and Grand Central are both 16-1 chances for the Vodafone Derby following their first and third respectively in the Group 1 Derrinstown Stud Derby Trial at Leopardstown yesterday.
Grand Central was well backed at 20-1 with totesport for the Derby before his run today but was boxed in at a crucial stage before running on to finish third to Fracas. Grand Central is now a 16-1 chance along with Fracas (unchanged).
Spokesman Damian Walker said: "Grand Central might have won with a clear run and had been really well backed for the Derby prior to today's effort, but on this evidence he doesn't look the pick of Aidan O'Brien's Classic hopefuls.
"This did not look the high-class trial we have been used to seeing in recent years so we have taken the opportunity to trim market leaders Gypsy King and Motivator who are both bad ante-post results."
Meanwhile O'Brien's Carrickmines Maiden winner Scorpion is 25-1 from 40s for the Vodafone Derby after his Leopardstown success. David Wachman's runner-up Magnolia Lane remains a 33-1 chance for the Vodafone Oaks.
Vodafone Derby
1m4f, Epsom, June 4, 2005
4 (from 9-2) Gypsy King, 5 (from 6) Motivator, 9 (from 6) Footstepsinthesand, (from 12) Albert Hall, 12 (from 8) Dubawi, 10 (from 14) Ehsan, 14 Proclamation, 16 Fracas, (from 20) Grand Central, Shamardal, Walk In The Park, 25 Almighty, Kalamkar, Kandidate, Kong, Oratorio, Oude, Rob Roy, (from 40) Scorpion, Tiger Dance, 33 Aragorn, Belenus, Descartes, Echo Of Light, Hattan, Mordor, Mountain High, Perfect Performance, Showdance, Stagelight, Taralan, The Geezer, Unfurled, Yehudi, 40 Alfaasil, Alrafidain, Avalon, Behnasan, Centaurus, Etijahaat, Franchise, Inch Lodge, Indigo Cat, Layman, Linngari, Nobel Prize, Portsmouth, Raydan, Red Admiral, Scriptwriter, Society Milliner, Stamford, Timias, Wicklow, Windsor Knot, 50 Alqaahir, Australian, Bonanza, Brahminy Kite, Caheerloch, Cape Greko, Clueless, Down Mexico Way, Earl's Court, Elliot's World, Etlaala, First Row, Fortunate Isle, Forward Move, Gharir, Glistening, Haddaaf, Hard Top, Hippodrome, Hurricane Run, King's Majesty, Master Of The Race, Melrose Avenue, Mosaic, Noble Duty, Orientalist, Public Forum, Sanchi, Sanor, Shalapour, Streets Of Gold, Sunday Symphony, Tarraman, Tawaazun, Tawqeet, Top Gear, Tragedian, Trueheart, Wellsaid, Where With All, 66 Bar Each-Way a quarter the odds 1, 2, 3
Vodafone Oaks
1m4f, Epsom, June 3 2005
9-4 Virginia Waters (with a run), 6 Eswarah, Kitty O'Shea, 7 Dash To The Top, 8 Cassydora, 10 Playful Act, 14 Fashionable (needs to be supplemented), 20 Pictavia, 25 Ayam Zaman, Her Own Kind, 33 Anaamil, Asawer, Favouita, Fraloga, Halle Bop, Kydd Gloves, Magnolio Lane, Mona Lisa, Potrayal, Quickfire, Saywaan, Seven Magicians, Shohrah, Silk And Scarlett, Whazzat, Winds Of Time, 40 Albahja, Almansoora, Argentina, Hallowed Dream, Karliyna, Last Rhapsody, Magical Romance, Paradise Mill, Queen Of Poland, Read Federica, Shanghai Lily, 50 Alshamatry, Briolette, Dubai Surprise, Ebaza, English School, Montare, Paita, Qaadmah, Sharaiji Blossom, Something Exciting, Songerie, Teeba, 66 bar
Each-Way a quarter the odds 1, 2, 3