Racing News

Wednesday 23rd August 2017
Defoe All Set for Doncaster Race after Victory in Newbury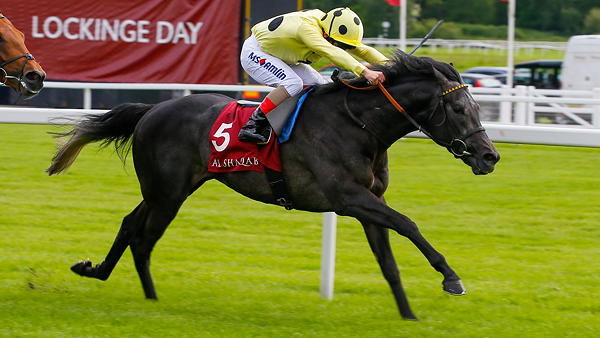 It has become the norm for Defoe in terms of winning. In his last four races, he has a perfect winning record. This shows determination, strength and the will to come on top this season. With such a perfect form, going into the Doncaster race, there is little chance that he will not replicate the same. Some of the reasons for this include:
A perfect record this season
It has been a good season for Defoe. He has won all his four races, which puts him at as the favorite horse to win in the next race set for St Leger at Doncaster. With such a fine winning streak, there is no doubt that he will put up a good show and possibly come out on top to cement his perfect record. It has been a great year and season for the young horse. In the Betfred Geoffrey Freer Stakes, his win was in no doubt after a commanding finish in the final stretch.
He is young
He was racing against older horses at Newbury. Defoe is only 3 yearss old while most of his rivals in that race are 4 years and beyond. In his prime, he has been able to triumph the older horses and thus he has a few years to win more races. His young nature makes him more productive, in terms of winning races, in future, as compared to the older horses, who will be past their prime soon. See the latest horse racing tips from the best bookies to keep your betting activities intact. Catch all the genuine tips every month for every major horse race that comes up to stay ahead of bookmakers.
The odds are in his favor to win
The next race is all about who has the best record going forward. It is clear that Defoe has had an outstanding racing experience with four wins in four races, this season. With such a unique and unaltered record, all odds fall in his favor to pick up a victory in Doncaster. Apart from that, he is in perfect form with no signs of injuries from his previous races and victories. He has also garnered many points from his previous races, which means that he has secured a spot for the Melbourne Cup.
He is a strong horse
There is no doubt to how Defoe can start and finish a race. He has a strong start and goes with it to the end to finish with the same spirit. After a race, Defoe is all cool as if he has not come from a grueling race. Such traits, keep the winning horse plus the rider motivated for the next campaign. It is clear that Defoe is staying in St Leger after that impressive performance at Newbury.
It does not stop there for Defoe as he is expected to remain in form when he becomes a four-year old. With good health and perfect form, he is expected to dominate the racecourse for a long time to come which other horses and riders have to deal with.