The Gold Cup

Group 1, Ascot 16:20
£500,000 guaranteed,
4yo plus,
2m 3f 210y, Class 1  
Thursday 16th June 2022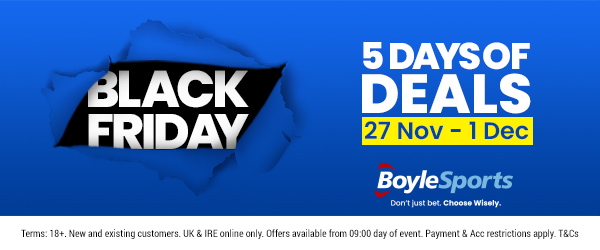 1 Kyprios 13/8F
2 Mojo Star 15/2
3 Stradivarius 2/1
9 ran NR: Trueshan Distances: ½l, ¾l, nk
Time: 4m 26.52s (slow by 5.02s)
*ICYMI* Kyprios wins the @Ascot Gold Cup - a third win for Ryan Moore and an eighth success in the race for Aidan O'Brien. @MoyglareStud #RoyalAscot pic.twitter.com/H2cbtDkBJe https://t.co/nGOXkocC0U via @RacingBetter

— RacingBetter (@RacingBetter) June 17, 2022
Kyprios is the new star of the staying division after winning a tactical but dramatic race for Aidan O'Brien and Ryan Moore.
Sent off the well-backed 13/8 favourite after two impressive wins in Ireland, Kyprios was kept wide by Ryan Moore, who was determined to ensure his mount got a clear shot at the staying showpiece in the home straight. The four-year-old picked up well when asked to go and win his race off the turn, digging in bravely to hold off Mojo Star by half a length at the line.
It all went wrong for three-time Gold Cup winner
Stradivarius
. Trapped in behind a wall of horses when the pace lifted in the straight, Frankie Dettori was forced to switch his mount to the outside and, although the gallant eight-year-old stayed on, he just couldn't reel in his younger rivals. 
Runner-up Mojo Star ran a mighty race in defeat on his first start of the season. The four-year-old has now finished second in a Derby, St Leger and a Gold Cup.
It was a record eighth Gold Cup victory for Aidan O'Brien, who said: "Ryan gave Kyprios a great ride. He saved him, held him and controlled the race. I am delighted for everyone. It's brilliant. The horse was very brave. 
"We brought him here last year, but he came out underneath the stalls [withdrawn before Queen's Vase]. His back was badly bruised and he didn't get to race any more. He missed the St Leger, so it was always the plan that we would train him with this race in mind and give him two preps for it. 
"We always thought he was courageous, although you never know what will happen when you go past two miles. He had the same tenacity that he showed all the other times and Ryan was very strong on him. When he wanted him to go, he did. It was great Stradivarius was here. It makes these races even more special and incredible. I'm delighted for all the lads and the team.
"Kyprios is easy to train. He is light-bodied and a good mover. He looks after himself and they are all the things that he will need. He did it today and hopefully he can do it in the years to come. He could go to Goodwood next or something like the Irish St Leger. We'll see how he is. I think everybody would want to aim him back here next year. We'll see how he comes out of this, but those are the sort of races we could target."

Moore said: "It wasn't a nice race to ride. I didn't like the position I was in. I knew I had Frankie on my inside and they were going slow up front. I had to move him to the outside and I don't like doing that, but I felt I had to keep Kyprios going.
"He's got there and Mojo Star has come to us, but this fella kicked in then and it was comfortable at the line. It wasn't a true test today. I don't think we saw the best of him. I am glad he has come over here and won – and there are plenty more good days to be had with him. It was a more complicated race than it should have been. I think he was much the best.
"He is a lovely horse, who has been very good in his starts this year. I was quite confident about staying the distance. He has got a lot of quality and is from a great family. There is more to come from him. He is obviously a lightly raced horse and today is the first day he has gone beyond a mile and six furlongs.
"To be fair, Aidan had him earmarked for this a year ago! He knows what he is looking for and identified the right horse in him and it all worked out right."
Richard Hannon said of Mojo Star: "The Gold Cup next year will be the plan. He's in all the big races. He's very manoeuvrable. He can go back to a mile and a half and, now he gets two and a half miles, anything in between. I worked him with my milers – with Lusail and Chindit at Kempton, and I thought he might have worked the best, and wondered if he ought to be in the Queen Anne, or something! I thought then he might run a big race if he got the trip, and he got the trip. I thought he was coming and might go and win it. It is gutting, it really is galling. We've had too many seconds this week, but it will come. The horse is a real pleasure to be associated with, and his day will come. He's been second in three Group Ones, now - Derbys, St Legers, Gold Cups; there aren't many of them. He's had a hard race today, so we'll pick our way."

Amo Racing's Kia Joorabchian said: "Mojo Star hasn't run for an awfully long time. It was his first run this year, so to run like that and get the trip was amazing. I think if he'd had a run, he would have been right up there. Richard has done a great job with him and Rossa has given him a great ride. He has never let us down in the Derby, the St Leger. He has had a lot of seconds, but he is going to get there. We'll leave future plans to Richard."
Rossa Ryan said: "This is Mojo Star's first run of the season. I just got to Ryan [Moore] and went to go by him, and that lack of a run was the difference. There was nothing we could do – he just had a very delayed prep, and the boss Mr Hannon got him here in unbelievable condition. Fair dues to all the staff at home at Mr Hannon's – they have done an incredible job."
John Gosden said: "I think there was no real pace. I was bit surprised from having been in the box seat that we dropped back so far. The problem is when they sprint, you had to come wide to get a run and he had to come widest of all. He had a chance the last furlong and the race slipped on him. They had gone a steady pace. Stradivarius is a great horse to get here and to now run in five Gold Cups. To have the longevity he has had. He came back in and had a neigh, so he seems happy. Great credit to the horse and the owner/breeder to keep him racing. There are younger horses there that are first and second. I just wish we had been a little handier and not had to go through a wall of horses."
Stradivarius' jockey Frankie Dettori said: "The younger horses had more legs than me at the end. I had every chance to get them, but they were stronger than me. He's been a great hero and came out flying. I had to pull out wide and the only place I could go was the outside and everything was getting tight. When I've pulled him out plenty of times, usually he's got the electric turn of foot, but he's not four anymore, he's eight. I laboured a bit at the end and I was never going to get them. He has been a star. You have to pass on the baton to the younger ones. He did his best and we're very proud of him."
Gold Cup (British Champions Series) (Group 1)
£500,000 guaranteed, 4yo plus, 2m 3f 210y, Class 1
9 ran
Going: Good to Firm
POS. (DRAW) DIST HORSE AGE WGT TRAINER JOCKEY SP

1 (5) Kyprios 4 9-3 A P O'Brien Ryan Moore 13/8F
2 (7)
½
Mojo Star 4 9-3 Richard Hannon Rossa Ryan 15/2
3 (2)
¾
Stradivarius 8 9-4 John & Thady Gosden Frankie Dettori 2/1
4 (8)
nk
Burning Victory 6 9-1 W P Mullins William Buick 18/1
5 (6)
3½
Tashkhan 4 9-3 Brian Ellison Ben Robinson 25/1
6 (4)
1¾
Princess Zoe 7 9-1 Anthony Mullins J M Sheridan 13/2
7 (3)
1¼
Bubble Smart 5 9-1 M Delzangles Gerald Mosse 33/1
8 (1)
3
Alignak 6 9-4 Jamie Osborne Saffie Osborne 100/1
9 (10)
20
Earlofthecotswolds 8 9-4 Nigel Twiston-Davies Liam Keniry 40/1
NR 4 (9) Trueshan 6 9-4 Alan King NON RUNNER
THE GOLD CUP - Past Results
2021-WINNER-SUBJECTIVIST Mark Johnston Joe Fanning Dr J Walker 4-9-01 13/2
2020-WINNER-STRADIVARIUS John Gosden Frankie Dettori Bjorn Nielsen 6-9-02 4/5F
2019-WINNER-STRADIVARIUS John Gosden Frankie Dettori Bjorn Nielsen 5-9-02 Evs F
2018-WINNER-STRADIVARIUS John Gosden Frankie Dettori Bjorn Nielsen 4-9-01 7/4JF
2017-WINNER-BIG ORANGE 6-9-02 Owner-Bill & Tim Gredley; Trainer-Michael Bell; Jockey-James Doyle; SP-5/1
2ND-Order Of St George 5-9-02 Owner-Michael Tabor, Derrick Smith & Sue Magnier; Trainer-Aidan O'Brien IRE; Jockey-Ryan Moore;
SP-5/6 Fav
3RD-Harbour Law 4-9-00 Owner-Jackie Cornwell; Trainer-Laura Mongan; Jockey-Jim Crowley; SP-33/1
14 ran; Time-4m 22.4s; Dist-sh, 6
2016-WINNER-ORDER OF ST GEORGE 4-9-00 Owner-Michael Tabor, Derrick Smith & Sue Magnier; Trainer-Aidan O'Brien IRE; Jockey-Ryan Moore; SP-10/11 Fav
2ND-Mizzou 5-9-02 Owner-Jon Kelly; Trainer-Luca Cumani; Jockey-Andrea Atzeni; SP-10/1
3RD-Sheikhzayedroad 7-9-02 Owner-Mohammed Jaber; Trainer-David Simcock; Jockey-Martin Harley; SP-40/1
17 ran; Time-4m 26.21s; Dist-3, 2¼
2015-WINNER-TRIP TO PARIS 4-9-00 Owner-La Grange Partnership; Trainer-Ed Dunlop; Jockey-Graham Lee; SP-12/1
2ND-Kingfisher 4-9-00 Owner-Derrick Smith, Sue Magnier, Michael Tabor; Trainer-Aidan O'Brien IRE; Jockey-Ryan Moore; SP- 5/1
3RD-Forgotten Rules 5-9-00 Owner-Moyglare Stud; Trainer-Dermot Weld IRE; Jockey-Pat Smullen; SP-5/2 Fav
12 ran; Time-4m 22.61s; Dist-11⁄4, nk
2014-WINNER-LEADING LIGHT 4-9-00 Owner-Derrick Smith, Sue Magnier & Michael Tabor; Trainer-Aidan O'Brien IRE; Jockey- Joseph O'Brien; SP-10/11F *fin 3RD promoted to
2ND-Missunited 7-8-13 Owner-Vanessa Hutch; Trainer-Michael Winters IRE; Jockey-Jim Crowley; SP-40/1 *fin 4TH promoted to
3RD-Brown Panther 6-9-02 Owner-Andrew Black & Owen Promotions Ltd; Trainer-Tom Dascombe; Jockey- Richard Kingscote; SP-5/1
13 ran; Time-4m 21.09s; Dist-nk, sh, 4½ (original finishing order) Estimate finished second but was subsequently disqualified after failing a post-race test
2013-WINNER-ESTIMATE 4-8-11 Owner-The Queen; Trainer-Sir Michael Stoute; Jockey-Ryan Moore; SP-7/2 Fav
2ND-Simenon 6-9-02 Owner-Wicklow Bloodstock Limited; Trainer-Willie Mullins IRE; Jockey-Johnny Murtagh; SP-5/1
3RD-Top Trip 4-9-00 Owner-J Vasicek; Trainer-Francois Doumen FR; Jockey-Mickael Barzalona; SP-7/1
14 ran; Time-4m 20.51s; Dist-nk, 1
2012-WINNER-COLOUR VISION 4-9-00 Owner-Godolphin; Trainer-Saeed bin Suroor; Jockey-Frankie Dettori; SP-6/1
2ND-Opinion Poll 6-9-02 Owner-Godolphin; Trainer-Mahmood Al Zarooni; Jockey-Mickael Barzalona; SP-5/1
3RD-Saddler's Rock 4-9-00 Owner-Michael O'Flynn; Trainer-John Oxx IRE; Jockey-Johnny Murtagh; SP-9/2
9 ran; Time-4m 42.05s; Dist-½, nk 4/5 Fav Fame And Glory (7th)
2011-WINNER-FAME AND GLORY 5-9-02 Owner-Derrick Smith/Sue Magnier/Michael Tabor/Fitri Hay; Trainer-Aidan
O'Brien IRE; Jockey-Jamie Spencer; SP-11/8 Fav
2ND-Opinion Poll 5-9-02 Owner-Godolphin; Trainer-Mahmood Al Zarooni; Jockey-Mickael Barzalona; SP-16/1
3RD-Brigantin 4-9-00 Owner-Team Valor; Trainer-Andre Fabre FR; Jockey-Pierre-Charles Boudot; SP-16/1
15 ran; Time-4m 37.51s; Dist-3, 4½
2010-WINNER-RITE OF PASSAGE 6-9-02 Owner-Dr Ronan Lambe; Trainer-Dermot Weld IRE; Jockey-Pat Smullen;
SP-20/1
2ND-Age Of Aquarius 4-9-00 Owner-Sue Magnier, Michael Tabor, Derrick Smith, Eduard Mordukhovitch; Trainer-Aidan
O'Brien IRE; Jockey-Johnny Murtagh; SP-8/1
3RD-Purple Moon 7-9-02 Owner-Craig Bennett; Trainer-Luca Cumani; Jockey-Kieren Fallon; SP-12/1
12 ran; Time-4m 16.92s; Dist-nk, 6 11/4 Fav Ask (5th)
2009-WINNER-YEATS 8-9-02 Owner-Sue Magnier & Diane Nagle; Trainer-Aidan O'Brien IRE; Jockey-Johnny Murtagh;
SP-6/4 Fav
2ND-Patkai 4-9-00 Owner-Ballymacoll Stud; Trainer-Sir Michael Stoute; Jockey-Ryan Moore; SP-9/2
3RD-Geordieland 8-9-02 Owner-A Taylor, K Conlan, D Carberry; Trainer-Jamie Osborne; Jockey-Shane Kelly; SP-11/4
9 ran; Time-4m 20.73s; Dist-3½, 15
2008-WINNER-YEATS 7-9-02 Owner-Sue Magnier & Diane Nagle; Trainer-Aidan O'Brien IRE; Jockey-Johnny Murtagh;
SP-11/8 Fav
2ND-Geordieland 7-9-02 Owner-Mountgrange Stud; Trainer-Jamie Osborne; Jockey-Shane Kelly; SP-15/2
3RD-Coastal Path 4-9-00 Owner-Khalid Abdullah; Trainer-Andre Fabre-FR; Jockey-Stephane Pasquier; SP-2/1
10 ran, Time-4m 21.14s, Dist-5, 4½,
2007-WINNER-YEATS 6-9-02 Owner-Sue Magnier & Diane Nagle; Trainer-Aidan O'Brien IRE; Jockey-Michael Kinane;
SP-8/13 Fav
2ND-Geordieland 6-9-02 Owner-Mountgrange Stud; Trainer-Jamie Osborne; Jockey-Jamie Spencer; SP-12/1
3RD-Le Miracle 6-9-02 Owner-Gestut Hachtsee; Trainer-Werner Baltromei GER; Jockey-Dominique Boeuf; SP-50/1
14 ran, Time 4m 20.78s, Dist 1½, 3½
2006-WINNER-YEATS 5-9-02 Owner-Sue Magnier & Diane Nagle; Trainer-Aidan O'Brien IRE; Jockey-Kieren Fallon;
SP-7/1
2ND-Reefscape 5-9-02 Owner-Khalid Abdullah; Trainer-Andre Fabre FR; Jockey-Christophe Soumillon; SP-100/30
3RD-Distinction 7-9-02 Owner-Highclere Thoroughbred Racing Ltd; Trainer-Sir Michael Stoute; Jockey-Michael Kinane;
SP-5/2 Fav
12 ran, Time-4m 20.45s, Dist-4, hd
2005-WINNER-WESTERNER 6-9-02 Owner-Ecurie Wildenstein; Trainer-Elie Lellouche FR; Jockey-Olivier Peslier; SP-7/4
Fav
2ND-Distinction 6-9-00 Owner-Highclere Thoroughbred Racing Ltd; Trainer-Sir Michael Stoute; Jockey-Johnny Murtagh;
SP-33/1
3RD-Vinnie Roe 7-9-02 Owner-Seamus Sheridan; Trainer-Dermot Weld IRE; Jockey-Pat Smullen; SP-9/2
17 ran, Time-4m 19.49s, Dist- nk, 5 (Run at York)
2004-WINNER-PAPINEAU 4-9-00 Owner-Godolphin; Trainer-Saeed bin Suroor; Jockey-Frankie Dettori; SP-5/1
2ND-Westerner 5-9-02 Owner-Ecurie Wildenstein; Trainer: Elie Lellouche FR; Jockey-Gerald Mosse; SP-13/2
3RD-Darasim 6-9-02 Owner-Markus Graff; Trainer-Mark Johnston; Jockey-Joe Fanning; SP-28/1
13 ran, Time-4m 20.90s, Dist-1½, 2½ 5/4 Fav Mr Dinos (6th)
2003-WINNER-MR DINOS 4-9-00 Owner-Constantinos Shiacolas; Trainer-Paul Cole; Jockey-Kieren Fallon; SP-3/1
2ND-Persian Punch 10-9-02 Owner-Jeff Smith; Trainer-David Elsworth; Jockey-Martin Dwyer; SP-20/1
3RD-Pole Star 5-9-02 Owner-D I Russell; Trainer-James Fanshawe; Jockey-Pat Eddery; SP-12/1
12 ran, Time: 4m 20.15s, Dist-6, ¾ 5/2 Fav Mamool (5th)