---
Albert Bartlett Novices' Hurdle

Grade 1, Cheltenham 14:50
£135,000 guaranteed,
4yo plus,
2m 7f 213yds, Class 1
Friday 17th March 2023
1 Stay Away Fay 18/1
2 Affordale Fury 150/1
3 Sandor Clegane 28/1
20 ran Distances: 1l, nk, 3¾l
Time: 5m 59.49s (slow by 13.49s)
Corbetts Cross runs out at the last, leaving Stay Away Fay clear to land the Albert Bartlett Hurdle for @PFNicholls and @CobdenHarry @CheltenhamRaces #CheltenhamFestival pic.twitter.com/ERr7WWUGNW https://t.co/Wz3rqJGWxw via @RacingBetter

— RacingBetter (@RacingBetter) March 20, 2023
Fresh from their success in yesterday's Turners Novices' Chase with Stage Star, trainer Paul Nicholls and jockey Harry Cobden struck at Grade One level once again with Stay Away Fay in the Albert Bartlett Novices' Hurdle.
There was drama before the final flight when Corbetts Cross ran out. His jockey Mark Walsh was stood down and has been replaced on Minella Indo in the Boodles Cheltenham Gold Cup by Nico de Boinville. Davy Russell is also now not riding in the Boodles Cheltenham Gold Cup due to feeling sore, with Sam Ewing now partnering Conflated.
Paul Nicholls said: "He's a very smart young horse, and he'll improve for the summer. I knew he would win turning in, because he's a very, very strong stayer. Well, I hoped he'd win, because I knew he wouldn't stop.
"I thought he would run really well. He's a smart young horse who probably should have won the last day [at Doncaster in January], and has taken a real step forward since then. He looked fantastic and to me he ran how he looked. We rode him a little bit differently today - very positively - and he jumped very well. That was only his third race under Rules and there's lots of improvement to come from him. He's really good, though. Having had two winners, I'm now dead relaxed [about the Gold Cup] - it makes such a difference."
Harry Cobden said: "They went a good even gallop but he is a horse that sits a little bit high in the bridle. Today he travelled very well and jumped great and turning in I thought I had a nice bit left and he was going to stay all the way to the line. He got a good jump at the last but he idled a bit in front.
"He is very tough and obviously a good horse. From a jockey's point of view it is a long way to be in front from turning in to the last. For an inexperienced horse with the crowd and all the cheering he was pulling up a little bit in front so he did well to keep going. I really fancied him and I thought he had a massive chance coming into this race. First time out he was green and stayed going and he beat a nice horse of Dan Skelton's. Lorcan (Williams) was a bit unlucky on him at Doncaster after that. Paul has put him away and trained him for one day. The only thing that made me fancy him even more was when Kilbricken Storm won the race I thought this horse was a lot better than he was which gave me more confidence on him. He (Thyme White) wouldn't have won anyway. It is one of those times where there was loads of pressure going into day two when you haven't got a winner and you want to get one.
"Visually he looked like he was going to win but from where I was sitting he didn't look like he was going to get up the hill. It is great we have got some nice young horses but we have got to keep going to the sales."

Chris Giles, joint owner along with Dave Staddon, said: "That was fantastic. He jumped well, travelled well and was given a great ride by Harry Cobden. We thought we might get swamped and done for toe but he stays on. Maybe he liked the ground, but we didn't know if he would. I just thought we want to see how travels and how he would stay against the Irish horses.
"We thought maybe a top five or six finish would be nice but he has exceeded all expectations. It is fantastic as he is a chaser for next season. It is going to head downhill at some point as it always does but that was wonderful.
"He had enough pace and maybe the ground helped as it was his first time on it. He is one to be excited about. You can't beat it anytime here, Tuesday, Wednesday, Thursday or Friday they are all good. That is what Paul (Nichols) wants to do (go chasing) and he looks that kind of horse. He was revved up for it and he was nervous and you could see the adrenalin pumping in the pre-parade ring. It was a good experience for him today. He has got a bit of filling out today. Am I going to desert Paul Nicholls, no way never. We are looking for more.
"We tried to buy one last night but it is tough in the sales. Yesterday in the Turners that was a nice win (for Stage Star) and it proves Paul is still around and hopefully that maintained it.
"Don't worry he will be selling me more. The prize money never stays in the account for long.
"I love the game so I keep investing for days like today. I did him in an each-way double with Greaneteen and he was third in the Champion Chase. Ladbrokes will be looking at my account asking why is this guy is not closed! All round it has been a good seven days."
Noel Meade, trainer of the runner-up Affordable Fury (150-1), said: "He was only 150-1 because he was pulled-up the last day and what happened the last day was that he got a fall at Navan when they went too quick two starts ago. American Mike and himself went a mad gallop and he ended up on the ground. He probably would have won if he'd have stood up even as it was, but we ran him back within four weeks and I think it was just too soon as he bombed out.
"We've just left him fresh after that. He's a very good horse and I think he'll be a very good chaser. He's a brilliant jumper and a good stayer. He got the most brilliant ride from the young fella (Sam Ewing), if you watch it again he was so cool and he was brilliant. When you come here you're always hoping to run into the money. I think the third horse might have been a bit unlucky but we've had a good run and the kid gave him a great ride. We'll see how he is now, but there's a three mile novice at Punchestown so we might wait for that."
Sam Ewing, rider of the runner-up Affordable Fury (150-1), said: "He's a horse that likes to travel well and we thought that in this grade of race we'd have to drop him in and get him settled and he settled really well. His jumping down the back took him into it and unfortunately we've just bumped into one but he ran an absolute blinder and whatever he's done today I'm sure he'll be a lovely horse for next year.
"He was putting in a big run when he fell at Navan in the race with American Mike and I know he was only sixth in the Grade One at Naas last time but the trip probably didn't suit as it was only two and a half miles. I think the step up to three miles really helped him today.
"I did think about it (that he might win). I thought jumping the last he had a good chance and he stuck his head out and tried his best, he's just unfortunate."
Paul Nolan, trainer of the third-placed Sandor Clegane (28-1), said: "That was a big run. We knew he was probably better than his Leopardstown run last time and he had to go to the line better than he did there. I need to watch it again but we probably didn't get the run of the race. We got hampered at the very first and then he was shuffled back to last and pushed out wide, so I'd like to look at the race again but I think he may have been the unlucky one there.
"Sean (O'Keefee) just said that the jockey came across him and didn't know where he was going or where he wanted to go and that sort of put him back and then he was on the back foot a bit. Then he got put out wide and was just closed off for a bit so when stuff like that happens you're thinking things on the spur of the moment, but he ran a great race and he remains an exciting prospect."
Albert Bartlett Novices' Hurdle
(Registered As The Spa Novices' Hurdle) (Grade 1)
£135,000 guaranteed, 4yo plus, 2m 7f 213yds, Class 1
20 ran
Going: Soft, Good to Soft in places
POS. DIST HORSE AGE WGT TRAINER JOCKEY SP
1 Stay Away Fay 6 11-7 Paul Nicholls Harry Cobden 18/1
2 1 Affordale Fury 5 11-7 Noel Meade Sam Ewing 150/1
3 nk Sandor Clegane 6 11-7 Paul Nolan Sean O'Keeffe 28/1
4 3¾ Letsbeclearaboutit 8 11-7 Gavin Cromwell Keith Donoghue 16/1
5 ½ Three Card Brag 6 11-7 Gordon Elliott A P Heskin 4/1
6 1¼ Thomas Mor 6 11-7 David Pipe Adam Wedge 66/1
7 8 Weveallbeencaught 6 11-7 Nigel Twiston-Davies Sam Twiston-Davies 50/1
8 29 Shanbally Kid 6 11-7 W P Mullins Danny Mullins 22/1
9 2 Hiddenvalley Lake 6 11-7 Henry De Bromhead Rachael Blackmore 17/2
PU Dawn Rising 6 11-7 Joseph O'Brien L P Dempsey 20/1
PU Favori De Champdou 8 11-7 Gordon Elliott Jordan Gainford 12/1
PU Saint Palais 6 11-7 Richard J Bandey Harry Bannister 100/2
PU Chianti Classico 6 11-7 Kim Bailey David Bass 66/1
PU Monty's Star 6 11-7 Henry De Bromhead Sean Flanagan 18/1
PU Embassy Gardens 7 11-7 W P Mullins Paul Townend 8/1
PU Seabank Bistro 6 11-7 W P Mullins Mr P W Mullins 12/1
PU Idalko Bihoue 5 11-7 Nigel Twiston-Davies Jordan Nailor 250/1
PU Rock My Way 5 11-7 Syd Hosie Nick Scholfield 33/1
PU Search For Glory 6 11-7 Gordon Elliott Davy Russell 33/1
RO Corbetts Cross 6 11-7 Emmet Mullins Mark Walsh 9/4F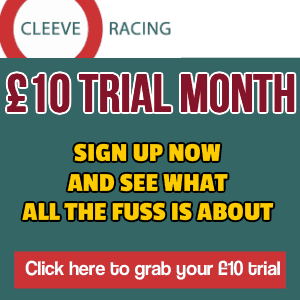 PREVIOUS RESULTS
2022 The Nice Guy
2021 Vanillier
2020 Monkfish
2019 Minella Indo
2018-WINNER-KILBRICKEN STORM 7-11-05 Owner-A Selway & P Wavish; Trainer-Colin Tizzard; Jockey-Harry Cobden; SP-33/1
2ND-OK Corral 8-11-05 Owner-J P McManus; Trainer-Nicky Henderson; Jockey-Barry Geraghty; SP-16/1
3RD-Santini 6-11-05 Owner-Richard & Lizzie Kelvin Hughes; Trainer-Nicky Henderson; Jockey-Nico de Boinville; SP-11/4 Fav
20 ran, Time-6m 13.60s; Dist-3, 1½
2017-WINNER-PENHILL 6-11-05 Owner-Tony Bloom; Trainer-Willie Mullins IRE; Jockey-Paul Townend; SP-16/1
2ND-Monalee 6-11-05 Owner-Barry Maloney; Trainer-Henry de Bromhead IRE; Jockey-David Mullins; SP-8/1
3RD-Wholestone 6-11-05 Owner-Simon Munir & Isaac Souede; Jockey-Daryl Jacob; SP-13/2
15 ran, Time-5m 49.90s; Dist-3 13/8 Fav Death Duty (UR)
2016-WINNER-UNOWHATIMEANHARRY 8-11-05 Owner-Harry Fry Racing Club; Trainer-Harry Fry; Jockey; Noel Fehily; SP-11/1
2ND-Fagan 6-11-05 Owner-Ronnie Bartlett; Trainer-Gordon Elliott IRE; Jockey-Davy Russell; SP-33/1
3RD-Champers On Ice 6-11-05 Owner-Prof Caroline Tisdall & Bryan Drew; Trainer-David Pipe; Jockey-Tom Scudamore; SP-20/1
19 ran, Time-5m 48.10s; Dist-1¼, 1½ 7/2 Fav Shantou Village (PU)
2015-WINNER-MARTELLO TOWER 7-11-07 Owner-Barry Connell; Trainer-Mags Mullins IRE; Jockey-Adrian Heskin; SP-14/1
2ND-Milsean 6-11-07 Owner-Gigginstown House Stud; Trainer-Willie Mullins IRE; Jockey-Danny Mullins; SP-33/1
3RD-No More Heroes 6-11-07 Owner-Gigginstown House Stud; Trainer-Gordon Elliott IRE; Jockey-Bryan Cooper; SP-6/1
19 ran, Time-6m 0.30s; Dist-½, 1 5/2 Fav Black Hercules (7th)
2014-WINNER-VERY WOOD 5-11-07 Owner-Gigginstown House Stud; Trainer-Noel Meade IRE; Jockey-Paul Carberry; SP-33/1
2ND-Deputy Dan 6-11-07 Owner-Tim Syder; Trainer-Oliver Sherwood; Jockey-Leighton Aspell; SP-10/1
3RD-Apache Jack 6-11-07 Owner-Mrs Pat Sloan; Trainer-Dessie Hughes IRE; Jockey-Barry Geraghty; SP-20/1
18 ran, Time-5m 50.70s; Dist-4½, sh 2/1 Fav Briar Hill (Fell)
2013-WINNER-AT FISHERS CROSS 6-11-07 Owner-J P McManus; Trainer- Rebecca Curtis; Jockey-A P McCoy; SP-11/8 Fav
2ND-African Gold 5-11-07 Owner- Ron Bauer; Trainer-Nigel Twiston-Davies; Jockey-Sam Twiston-Davies; SP-9/2
3RD-Inish Island 7-11-07 Owner- Susan, Hazel F& Patrick Flanagan; Trainer-Willie Mullins IRE; Jockey-Ruby Walsh; SP-13/2
13 ran, Time-6m 40.10s; Dist-4½, nose
2012-WINNER-BRINDISI BREEZE 6-11-07 Owner-Sandy Seymour; Trainer-Lucinda Russell; Jockey-Campbell Gillies; SP-7/1
2ND-Boston Bob 7-11-07 Owner-Andrea & Graham Wylie; Trainer-Willie Mullins IRE; Jockey-Ruby Walsh; SP-6/5 Fav
3RD-Grand Vision 6-11-07 Owner-Terry Warner; Trainer-Colin Tizzard; Jockey-Tom O'Brien; SP-25/1 20 ran, Time-5m 47.20s; Dist-2, 1¼
2011-WINNER-BOBS WORTH 6-11-07 Owner-The Not Afraid Partnership; Trainer-Nicky Henderson; Jockey-Barry Geraghty; SP-15/8 Fav
2ND-Mossley 5-11-07 Owner-Michael Buckley; Trainer-Nicky Henderson; Jockey-A P McCoy; SP-12/1
3RD-Court In Motion 6-11-07 Owner-Nick Mustoe; Trainer-Emma Lavelle; Jockey-Jack Doyle; SP-9/1
18 ran, Time-5m 42.20s; Dist-21⁄4, 6
2010-WINNER-BERTIES DREAM 7-11-07 Owner-Half A Keg Syndicate; Trainer-Paul Gilligan IRE; Jockey-Andrew Lynch; SP-33/1
2ND-Najaf 5-110-7 Owner-The Johnson & Stewart Families; Trainer-Paul Nicholls; Jockey-Timmy Murphy; SP-25/1
3RD-Kennel Hill Owner-Peter & Lisa Hall; Trainer-Keith Goldsworthy; Jockey-Jason Maguire; SP-66/1
19 ran, Time-5m 55.60s; Dist-6, 8 100/30 Fav Tell Massini (PU)

2009-WINNER-WEAPON'S AMNESTY 6-11-07 Owner-Gigginstown House Stud; Trainer Charles Byrnes IRE; Jockey-Davy Russell; SP-8/1
2ND-Pride Of Dulcote 6-11-07 Owner-Angela Yeoman; Trainer-Paul Nicholls; Jockey-Ruby Walsh; SP-3/1 Fav
3RD-The Midnight Club 8-11-07 Owner-C C R Racing Syndicate; Trainer-Willie Mullins IRE; Jockey-Emmet Mullins; SP-14/1
17 ran, Time-5m 59.90s; Dist-½, 2
2008-WINNER-NENUPHAR COLLONGES 7-11-07 Owner-Top Brass Partnership; Trainer-Alan King; Jockey-Robert Thornton; SP-9/1
2ND-Liskennett 5-11-00 Owner- Patrick Pierce; Trainer-Charles Byrnes IRE; Jockey-Niall Madden; SP-16/1
3RD-The Tother One 7-11-07 Owner-Graham Roach; Trainer-Paul Nicholls; Jockey-Sam Thomas; SP-9/2 Jt Fav
18 ran, Time-6m 0.20s; Dist-2¾, ½ 9/2 Jt Fav Carruthers (11th)
2007-WINNER-WICHITA LINEMAN 6-11-07 Owner-J P McManus; Trainer-Jonjo O'Neill; Jockey-Tony McCoy; SP-11/8 Fav
2ND-Air Force One 5-11-07 Owner-Brian Walsh (Co Kildare); Trainer-Charlie Mann; Jockey-Noel Fehily; SP-25/1
3RD-Itsa Legend 8-11-07 Owner-The We're A Legend Partnership; Trainer-The We're A Legend Partnership; SP-100/1
20 ran Time-5m 43.60s; Dist-12, 6
2006-WINNER-BLACK JACK KETCHUM 7-11-07 Owner-Gay Smith; Trainer-Jonjo O'Neill; Jockey-Tony McCoy; SP-Evens Fav
2ND-Powerstation 6-11-07 Owner-Fat Frog Syndicate; Trainer-Charles Byrnes IRE; Jockey-Davy Russell; SP-9/1
3RD-Travino 7-11-07 Owner-P Kilroy; Trainer-Mags Mullins IRE; Jockey-Barry Geraghty 6/1
19 ran Time-5m 43.6s; Dist-12,6
2005-WINNER-MOULIN RICHE 4-11-00 Owner-Elite Racing Club; Trainer-Alan King; Jockey-Robert Thornton; SP-9/1
2ND-Faasel 4-11-00 Owner-Jim Ennis; Trainer-Nicky Richards; Jockey-Tony Dobbin; SP-7/1
3RD-Akilak 4-11-00 Owner-Andrea & Graham Wylie; Trainer-Howard Johnson; Jockey-Graham Lee; SP-7/2 Fav
23 ran. Time-4m 3.60s; Dist-hd, 8