Randox Health Grand National News

Saturday 4th April 2020
2020 Randox Health Grand National Festival
cancelled due to Coronavirus
Monday, 16 March 2020  - The Jockey Club has announced that The Randox Health Grand National Festival will not take place between Thursday 2  and Saturday 4  April this year.
Following the Government's new public health guidance regarding avoiding social contact and stopping non-essential travel, and its statement that emergency services are withdrawn from supporting mass gatherings from tomorrow, the Jockey Club has decided that it is no longer appropriate to stage the event. 
Jockey Club Racecourses, which runs Aintree and several of the UK's leading racecourses, had been assessing the feasibility of running the world's most famous Steeplechase behind closed doors with minimal staff on site, but the latest government information on the measures needed to contain the virus have led it to believe this is no longer a viable consideration. 

Where Would Tiger Roll Rank among the Greats with a Third National Win? 15/02/20
In April 2020, reigning champion Tiger Roll has the chance to make history by winning three consecutive Grand Nationals.
Tiger Roll Headlines 89 entries for 2020 Grand National 26/02/20
History seeker Tiger Roll headlines 89 remaining entries for the world's richest Jump race, taking place for the 173rd time this year.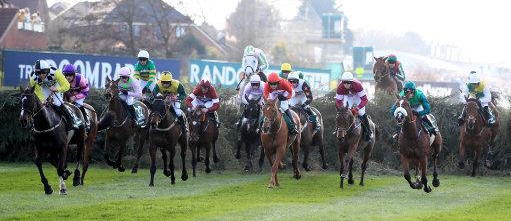 The Grand National all Around the World 24/10/19
The Grand National is an institution. First run in 1839, it's a key date in the calendar for any horseracing fan, or those that don't share an interest but fancy a punt.
2020 Grand National Bid is Tiger Roll's Main Target 06/09/19
Tiger Roll will run only twice this season before bidding to become the first horse in history to win the £1-million Randox Health Grand National for a third consecutive year, his trainer Gordon Elliott has revealed.
Has the Grand National Become Easier to Win? 29/04/19
The fences are the one thing that sets the Grand National apart from regular horse races, but it is also what has changed the most.
Will Tiger Roll win the Grand National in 2020? 08/04/19
Tiger Roll emulated Red Rum by recording back-to-back Grand National wins at Aintree on Saturday. Could he now eclipse the legendary horse with a hat-trick of wins in the race?

Grand National Guide
It was clear from the first running of the race 1839 that the 'National' was destined to become more than just another steeplechase, the spectators who witnessed jockey Captain Becher fall at the fence which now bears his name could never have imagined that over 175 years later the nation would still be gripped by the spectacle.

Grand National Winners 1839 -
On Tuesday February 26, 1839, Lottery became the first winner of The Grand National. In those days the field had to jump a stone wall (now the water jump), cross a stretch of plough land and finish over two hurdles.