Racing News

Tuesday 1st August 2017
Top Tips for Choosing an Online Bookmaker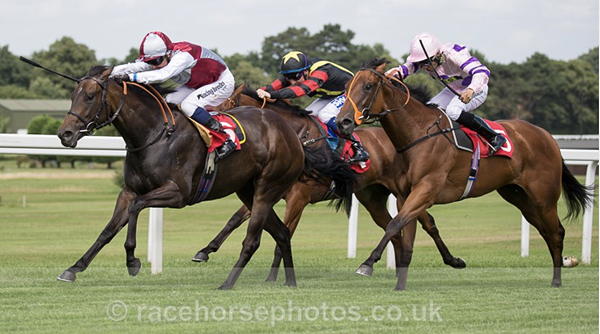 It is no longer necessary to venture to the high street for a flutter on a horse, with online betting now all the rage, but it can be a bit of a minefield for the novice punter.
Bookmaker Advisor's reviews can help in that respect, with plenty of information on the different sites available and what they offer.
There is no limit to the number of betting sites you can sign up to and it is prudent to compare the odds from different companies to get the best value possible.
Bookmaker Advisor give a rating to each site and their reviews point out the pros and cons of each online bookie and the different types of bets available.
If you fancy a punt using the more traditional fixed odds, then most sites will offer this but in-play betting is now available across many of the bookmakers and it is important to read the reviews available for each website before deciding which one to join.
The rating system will help and some may be better at this than others as a few will only offer limited in-play options.
That style of betting is not everyone's cup of tea and for those who fancy a chance of winning a bit bigger, then accumulators, or 'accas', may be the way to go.
Again, not every site will offer this but for those that do, it is a way of keeping your interest up over a number of bets and, while tricky to pick just one winner let alone four or five, the returns can be substantial.
While online betting is now part and parcel of the gambling industry and generally runs smoothly, things will occasionally go wrong and it may be necessary to speak to customer services and this is where sites can vary considerably.
Some have extensive representatives whereas others offer only a limited service, while the speed in which bets are paid out can also vary and needs research before siding with a particular site.
There are so many online betting sites that they are bound to vary in style and it has to be said that a few can be tough to navigate through.
For someone new to the game, it might help to have a look at the reviews on how some are set out and how easy it is to get the bet on that you want.
There is nothing more frustrating than failing to place a last-minute wager on an upcoming race only to see the horse romp to victory.
Online betting websites are constantly trying to persuade punters to sign up with them and have special offers to entice new customers, many of which can be seen on TV adverts.
These are especially pushed during big festivals such as Cheltenham or Royal Ascot and it can pay to take advantage, with some bookmakers offering decent incentives but others not really much at all.
Make sure you shop around as there is so much choice that, whether you want to back a horse to win, be placed, run an acca or bet in-play, it is important you are on board with a betting site that is going to be fun and easy to use.