Racing News

Wednesday 13th December 2017
Cosmic Diamond Just Gets Better and Better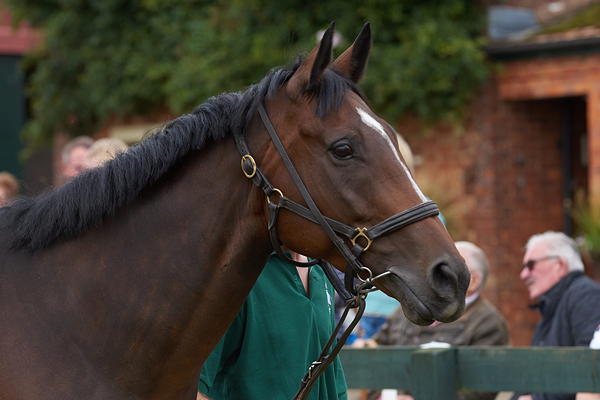 Cosmic Diamond © Paul Webber Racing
Mollington trainer Paul Webber could not be happier with Cosmic Diamond. After turning the form book on its head, not once but twice at Huntingdon over recent weeks, the seven year old mare put in her most accomplished performance yet under Gavin Sheehan at the Weatherbys Racing Bank Mares Handicap Hurdle at Towcester, romping home at a starting price of 5/1. And the proud trainer says the best is still to come.
About Cosmic Diamond
Paul Webber is well respected on the circuit, but is the first to acknowledge that Cosmic Diamond has not been his most famous horse to date. However, all that could change. He says that part of the reason for her reputation as an under performer is that she became a victim of her own success after a fantastic third on debut at Ludlow.
Thereafter, she was unable to maintain the same level of performance, and some indifferent results followed, from which Webber feels she was unfairly judged. Yet he says her homework has always been top notch, and it is just a case of her race performances lacking consistency.
She has also struggled on soft ground and in her last race at Stratford, she finished a creditable second, despite the fact that she was clearly having difficulties from start to finish. She displayed some soreness after the race, but has been given time and is moving far better now.
With this background, it is perhaps unsurprising that the bookmakers were offering lengthening odds on the mare. But all that is set to change.
Ever more respect from the betting community
Bookmakers are not in the business of getting it wrong, but the truth is that they have been somewhat mugged by Cosmic Diamond three times in as many months. It is not a phenomenon that you can expect to see repeated, and every single bookie in this handpicked list of horse race betting sites will be monitoring Cosmic Diamond closely over the coming weeks and months, and will think twice before offering anything approaching generous odds.
Non stop action from the Webber stables
Webber cannot praise Cosmic Diamond enough, saying he has "always been her biggest supporter," but he has yet to confirm her next race. Nevertheless, there will be no time to take things easy at the Webber stables, as he has other horses in action over the coming days and weeks.
Weather permitting, Copperfacejack is set to run at Taunton on 14 December in the Dave Criddle Travel & Bristol Airport Chase, after a solid performance at Market Rasen that followed back to back wins at Towcester and Taunton. Webber was delighted with the seven year old gelding's performance, particularly given that it was on ground that was far from ideal. In the event that the wintery weather intervenes at Taunton, Copperfacejack is also entered in the Ross Labels Handicap Chase at Hereford two days later.

After that it will be all eyes on Ascot, where the much-fancied Gwafa will be in action in the Racing Welfare Handicap Hurdle.