RacingBetter News

Wednesday 8th September 2021
Combined New with Old; Horse Racing Betting with Cryptocurrencies
When you mention the term cryptocurrency and horse racing betting; what comes into most people's minds is a situation where the young meets the old. Horse racing betting is one of the oldest forms of gambling, on the other hand, cryptocurrency is a new phenomenon that is causing ripples in the financial market. So, here we are talking about a form of gambling that is centuries old.
No wonder, the main sports betting sites or what Hungarian would call sportfogadás have not fully adopted cryptocurrencies as a means of payment. And we are not just talking about any platforms even among the best sport betting sites, some have lagged in accepting cryptocurrencies, and those which have, they are only allowing their users a limited choice as far as different types of coins are concerned. Let's first explore some of the sportsbooks where cryptocurrency enthusiast bettors can place their horse racing bids.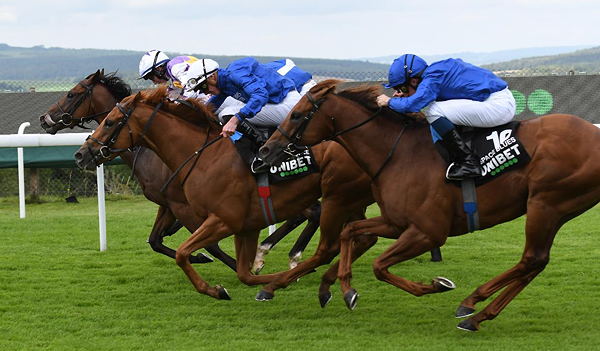 Sportsbet
Looking at the review, Sportsbet is one of the best cryptocurrency bookmakers and they are also listed high among the sites where you can find the best racing products. On the site, horse racing bettors will get a fixed price, starting price depends on the location of the race. The sportsbook offers live streams of the New Zealand and Australian races where bettors can get race calling and analysis.
The stream has been hailed for its smooth connection from one race to another as well as its capability in making horse racing betting fun and exciting. The only complaints from the reviews are that at times the stream may freeze and also fail to display fully. The payouts are quick, taking less than two minutes. Bettors from UK, USA, and Australia are blocked from participating in bets from this bookmaker but for other countries, this is the best cryptocurrency horse racing bookmaker.
Mbet
Although it is reviewed as a lower-quality cryptocurrency bookmaker, Mbet uses similar data, odds, and stream providers as the Sportsbet. The main differences are in the integration from the site, deposits, site navigation, promotions, and other related areas. For those who are blocked due to geo-blocking, this is a good alternative as they are good when it comes to horse racing.
1XBit
The bookmaker offers comprehensive worldwide horse racing bets but the portfolio will depend on the country where the race is being held. Most of the reviews mention navigation as one of the problems they have had with the site but when it comes to the payment options, reviewers hail it for providing a means through which bettors can make payments at a relatively low transaction fee. They have the basics well covered, that is you will get the races that you want, place the bets that you like, and eventually get paid. Despite the experience that has been described in the reviews the site is good as a cryptocurrency horse racing site, given that you will only find few bookmakers offering such products.
The list is not exhaustive; however the number of sportsbooks offering horse racing bets where you can use cryptocurrencies is small, so at times bettors are forced to make up with the available sites. So, now that you have a clue on which horse racing sportsbook accepts cryptocurrencies let's embark on learning how we go about it.
What is needed for cryptocurrency horse betting?
If you do not have a cryptocurrency wallet, you need to create one. A cryptocurrency wallet is a platform where your cryptos are stored. You may have one with each of the selected cryptocurrencies or open one which accepts different coins. With this wallet, you will make deposits and withdrawals. The best thing about the wallets is that they can be opened for free, so no extra cost is incurred. Also while at it, remember that crypto-powered horse racing betting is not different from other bookmakers.
All the other betting procedures are similar, the only difference is that you are using cryptocurrency as your currency when withdrawing or depositing. Some people think that cryptocurrency bets sites are new platforms. They may be new but they are offering the same products. Actually, for somebody with an understanding of how cryptos work, you can bet right away, you only need to use similar products, just like you have been betting in other horse racing betting sites.
With your wallet and some cryptos in your account, you are good to go, use the procedures as provided to deposit and withdraw cryptos.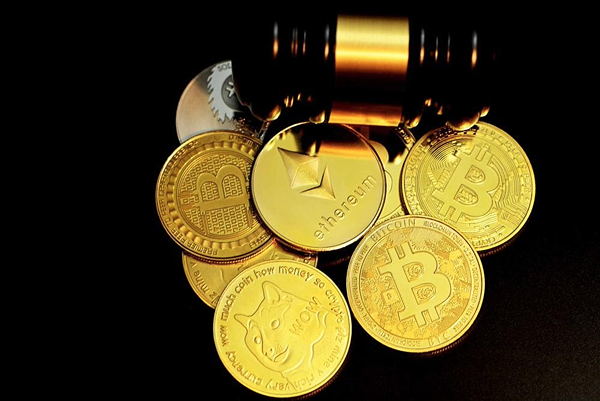 Why should you bet using cryptocurrencies?
Cryptocurrencies are known for their security. Using them to play online is safer as people do not want to risk their hard-earned money. With the kind of risk posed by online transactions, you need a tamperproof system. Cryptocurrencies offer this capability given that they are built on a blockchain technology platform. Blockchain is known to offer secure and immutable systems; features that give people confidence despite the reputation that cryptos have acquired since inception.
For those who would like to bet anonymously, this is the best option, unlike banks or other payment methods, you will not be required to enter any personal details. It is even possible to open an account or join a horse racing cryptocurrency betting site without giving personal details.
If you are in a country where the government controls online sports betting, you can escape the hawkish eye through the adoption of cryptocurrency horse race betting.
We are always looking for ways through which we can transfer money at relatively low costs; the use of cryptocurrency in betting provides that. You get the following benefits:
The fees which are charged are almost negligible, this means you spend less to bet when you compare to other payment methods

The transactions are easy and fast

Withdrawals are reflected almost immediately
Now that you have some information about crypto horse racing betting, do some due diligence, and once you are satisfied that you are bound to gain, adopt a payment method that offers you real benefits. 

Sources: