RacingBetter News

Saturday 28th May 2022
Best Tips for Betting on Horse Racing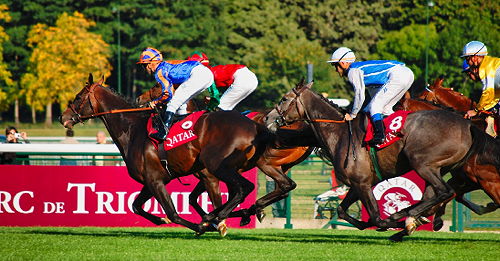 Betting on horse racing is the third most popular type of betting. This means that there are lots of options to choose from online. If you want to get started betting on horse racing, you can get some of the best tips here.
One of the most popular sports to bet on is horse racing. Betting on horse racing is one of the oldest and most traditional types of sports betting. Bets can be placed while at the races, but today you can also bet on horse racing on online sites. A lot of people only watch horse racing for the thrill of excitement from placing a bet, that's how popular a betting sport it is.
Choose the right bookmakers
The popularity of horse racing betting means that you can bet on it everywhere. You can find a myriad of online sites that offer good odds. But the challenge is to choose the right ones. Make sure to spend some time browsing the different options and comparing them. It's recommended to use more than one online bookmaker when betting on horse racing. This will give you the possibility to compare the odds every time you place a wager. By doing this you will have the chance of making your profit on any winnings you might have as high as possible.
Research properly
The next tip is to make sure to do your research properly. As a beginner, you must learn as much as you can about the ropes of the sport. This will make you much more capable of predicting something based on something qualified. It's also important to continue to stay updated, so you always know what's going on in the many tournaments.
Another thing you should research is how the betting world works. The more you know about how the bookmakers set odds, the better you will be at beating them. This will also allow you to calculate the probabilities of the many bets. You can start your research and get betting tips and casino games all in one.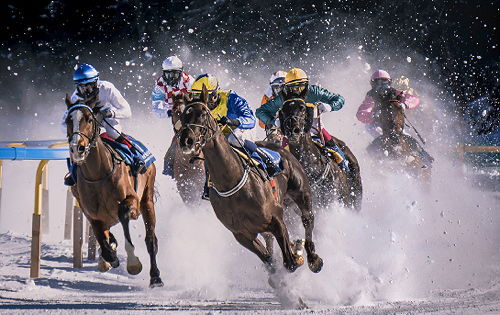 Make a betting strategy
When you know all there is to know about horse racing and betting, you can start making your betting strategy. Having a betting strategy is essential if you want to have success betting in the long run. This is usually something you develop along the way, as you get more experienced. You will get to know the bets that you are best at predicting and whether some tournaments are more profitable for you than others. This could be a popular tournament like Punchestown for example.
Your betting strategy will make sure that you make the most of your money and don't end up spending them on the wrong bets. A betting strategy will keep you on the right track and hopefully keep you from making spontaneous and unresearched bets. If you follow these few tips when you create your betting strategy, you will make sure to give yourself the best prerequisites for being successful in your betting endeavours.