RacingBetter News

Thursday 2nd June 2022
4 Tips to Maximize Your Profit in Horse Racing Betting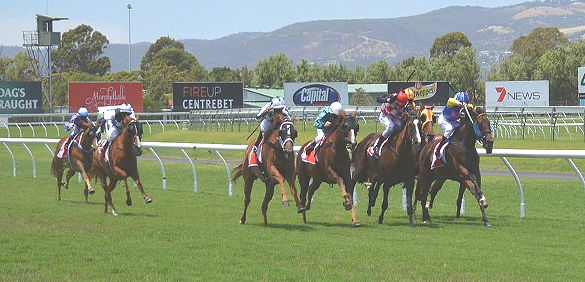 Horse racing is one of the most popular sports people bet in the US. With ongoing horse events right now, it's only normal for you to join in on the fun because of the money you might be making at this moment right now if you're participating.
As horse racing bettors, our main goal is to maximize our profits as much as possible in every bet we make. But, it's not that easy because, after all, one of horse racing betting aspects is luck. Research can only help us for so long until we hit a losing streak. It doesn't mean that we can't do anything about it.
If you're looking to maximize your profits in the upcoming horse racing events, you're in luck because we'll be talking about some tips that might be of use to you to maximize your profits. Let's start.
Find Out a Winning System
The best way for you to start winning is to make a consistent system with results and wins. However, it's easier said than done, which is why if you want to copy or make your winning system, there are a lot of systems out there on the internet that veterans share with newcomers.
You can even hire a tipping service that will do the leg work by testing methods and showing you the results. They mostly go by the monthly fee, so you can do your research and make up your own if you don't have that money.
Make a Staking Plan
If you're new to staking, it's generally the discipline of putting a limit on every race you want to bet on. This limit is based on how big your bankroll is. For example, it's generally recommended by experts only to put on 5% of your bankroll in a single race.
Whether you want to divide the 5% into two or three horses in the tvg top contenders for belmont or if you want to put all 5% in one particular horse you're confident about, it's up to you.
If you feel lucky and confident about a particular race, you can go as high as 10%. So overall, you should only bet 5-10% of your bankroll in a single race. Try not to go over your staking limit, or you'll dip your hands into it more.
This will increase your tendency to chase your losses, eventually maximizing your losses instead of your profit. If you're nervous that you might be putting too much money on a horse, it's a good sign to cancel that bet. Remember, horse racing betting is all about making a profit in the long-term more than the short-term.
Bet on Multiple Races
If you stick to your staking strategy and your bankroll can handle it, you can very well bet on multiple races. Don't forget your staking plan, though, and be careful not to get over it. So why should you do this?
The more times you bet, the more chances of winning you'll have, which applies most of the time. This is especially true if you know a particular race like the Kentucky Derby or the Belmont Stakes.
Shop for Odds
Shopping for odds increases your profits dramatically in the long term because those extra winnings will pile up nicely. The best thing about it is that it applies to all types of horse racing bets, except for pari-mutuel betting because you can't control the pool size. However, with fixed odds, shopping is the best strategy you can do.
If you're finished deciding which horse you want to put your money on and the bet you want to wager, you can go online and find horse racing sites showing the same race. We want to emphasize the word "websites" as plural because what you want to do here is look for the best odds.
Of course, your winnings will be slightly bigger with the best odds. When you shop for odds, it might seem that those additional bucks for every win you get is too small but remember, horse racing is all about the long term.
Imagine how much money you'll make if you win at least a buck or two every time you bet. It can very well go into hundreds or even thousands with time. Also, don't forget that there's mostly a perk for every site that you register on, which is often in the form of free money or a percentage bonus. If you take advantage of those, you will maximize your profits even more.
Final Words
The main goal of every horse racing bettor is to make money and have fun. However, maximizing your profits is much more complicated because it involves research and hard work. If you're willing to spend time on those, you should follow the tips we provided for you above.