RacingBetter News

Monday 11th July 2022
Top 5 Horses To Bet in Breeders Cup 2022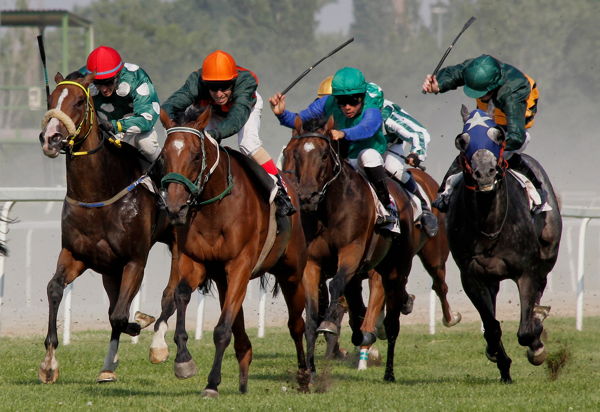 It's that time of the year when bettors are again placing wages for their favourite horses. With the upcoming Breeders Cup this November, an elite horse race held annually, it's pretty clear that you'll want to know which thoroughbred horses will bring up your chances of winning.
If you don't have any list of contenders yet, below are the best horses to choose from that can be your key to winning a jackpot.
Flightline
Of course, people want to bet on one of the best horses with the highest probability of winning in the Breeders Cup. Flightline is a thoroughbred horse that won a Grade I Malibu Stakes in 2021. No wonder this horse is one of the top horses to bet on together with his trainer John W. Sadler won 2,600 races in his career. Together with the talented jockey Flavien Prat who also won 4 races in the Kentucky derby 2019 and won on Preakness stake 2021.
Flightline is the horse you should bet on in the upcoming Breeders Cup 2022. If you want to learn how to horse bet, consider knowing about your horse's trainers and jockey. Although it's the horse that does a lot of work on the track, the trainers and jockeys are responsible for guiding horses towards a winning career.
Life is Good
They say that you won't beat OGs that easily. Well, Life is Good is still on the ranking when it comes to horse racing. Life is Good is a thoroughbred that won many races in its career. The one who's training Life is Good is Todd A. Pletcher, a trainer who won 2013-2021 in his trained horse and the jockey Irad Ortiz Jr. who won the 2022 Belmont stakes making them the number 2 spot on the favourite winning team in the 2022 Breeder's cup.
Life is Good is one of the go-to horses you should bet on this 2022. Breeder's cup not only because he won many major events like sham stakes in 2021, San Felipe stakes in 2021, Kelso handicap in 2021, Breeder's cup dirt mile in 2021, and Pegasus World cup 2022 and making it one of the top horses that you should bet in the upcoming Breeders Cup.
Jack Cristopher
When competing in the world of elite horses, trainers, and jockeys, Jack Cristopher won't disappoint you as it's one of the top favourite horses. Alongside its trainer Chad C. Brown who has won 2013-2022 horse racing competitions, and the jockey Jose L. Ortiz who has won Preakness stake 2022. So, when discussing a good competition, this team won't disappoint.
Jack Cristopher is a thoroughbred horse which placed first in many competitions, just like having the first place in Belmont park (2022), Churchill downs (2022) and Belmont Park (2021), and Saratoga (2021). That's why this horse should be your best option when betting on the upcoming Breeders Cup because of the performance it delivers.
Country Grammer
When you're talking about the best in the sport, Country Grammer is also one of those horses. Not only because of its performance, but its trainer Bob Baffert has won many American classic horse racing achievements from 1997-2018. Also, the jockey who will be riding Country Grammer is Frankie Dettori, who had won 233 wins throughout his career in horse racing, making them one of the top teams in the sport.
Competing in a high stake competition requires talent, skills, and discipline. It is what Country Grammer is known for, and that's why he's on the top list to win in this 2022 Breeder's cup. So why should you bet on this horse? Country Gammer won both Santa Anita competitions in 2021 and the Meydan(2022) Riyadh(2022) horse racing competition making him a contender for the cup.
Epicenter
Carrying a top-ranking name in the competition may have a lot of pressure because you are challenging the opponents who have the same level as you. Still, Epicenter doesn't disappoint by having a placement in two competitions this year. Trainer Steven M. Asmussen has won Eclipse Award For Outstanding Trainer 2008-2009 in his career with the jockey Joel Rosario who has won the 3,000th career race. No wonder the best is accompanied by the best.
Epicenter is a thoroughbred who plays along the side of the top ranks in the sports of horse racing. He is also one of the best horses to bet with the performance that he delivers and his achievements. Just like this year, in 2022, Epicenter won 2nd on the Preakness stake and also placed 2nd in the Kentucky Derby in the same year, making it a force to be reckoned with.
Takeaway
Breeders Cup is a year-end race for all thoroughbred horses. It is the time when elite horses will head on toe-to-toe to claim the crown and determine which is the best across the globe. With the promising horses listed above, any of them can win this cup. But in the end, only one can win it all, and the choice is yours.