RacingBetter News

Friday 22nd July 2022
6 Great Reasons to Join Quinnbet
With the many, many new betting firms floating around at the moment, it can be tough to pinpoint which one you should be using. However, when browsing a Quinnbet review, a compelling argument can be made to choose them over their rivals. Here are 6 reasons to consider.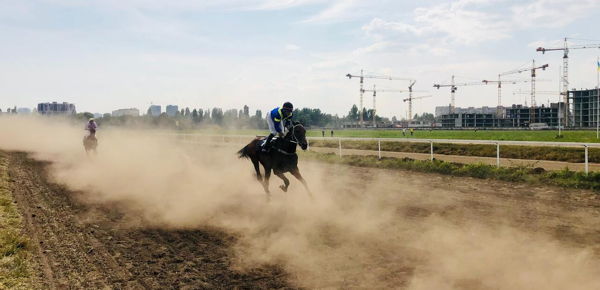 You're likely considering Quinnbet from the perspective of being a potential new customer. This is a good start, because Quinnbet's most compelling case to join is the generous new customer offers that they have for both casino and sportsbook - such as a £25 welcome offer. This helps customers get off to a good start.
Some bettors enjoy a routine bet on the horses or just the Saturday 3pm football games. For those that enjoy different markets, though, Quinnbet performs well. Lots of Irish and overseas markets, many major football leagues, horse racing events around the world, and even darts, snooker, basketball, and tennis - among many more sports.
Another advantage of Quinnbet is that you can bet in-play, meaning there are many more opportunities to pick up on - such as potential half-time turnarounds and upsets during football, darts, tennis, and more.
Quinnbet receives some positive feedback in the area of customer support, including mentions of fast response times. This is important because if an issue goes wrong with your account, a lot of money can be tied up or in jeopardy, so it's great to have issues resolved fast. Customers can contact them via chat or email, so if one does fail, there's an alternative method to try.
Quinnbet emphasizes its warm attitude toward responsible gambling throughout their missions statement and company goals. This leads us to believe they are not manipulative or exploitative towards vulnerable customers.
Customers can also be safe in knowing the website has experts on top of cybersecurity to ensure funds are safe. The license number is 1012923 and is licensed by Belbridge Consultancy Limited and regulated under the Betting (Amendment) Act 2015. So a safe bet all round.
Quinnbet has a responsible website that works well on laptops, tablets, and mobile. This means customers can keep using the platform wherever they are, and on any device. A mobile app is available, but it's not on the official Play Store, so we suggest sticking to the mobile web version. Of course, the desktop version is just as easy to use, but it isn't particularly glamorous and modern.
There are many reasons to choose Quinnbet for your weekend antics. Of course, there are many other companies that also offer welcome bonuses, are fully licensed, and have slick mobile websites. But, Quinnbet is a strong all-round performer, and users would be safe in using the site as well as having a strong amount of markets to bet with.
One downside of Quinnbet is its limited selection of payment methods. However, if you're used to using Visa, MasterCard, Maestro, or Skill/Neteller, then you won't have any issues.