RacingBetter News

Wednesday 6th July 2022
Incredible Facts for The Beginner About Horse Racing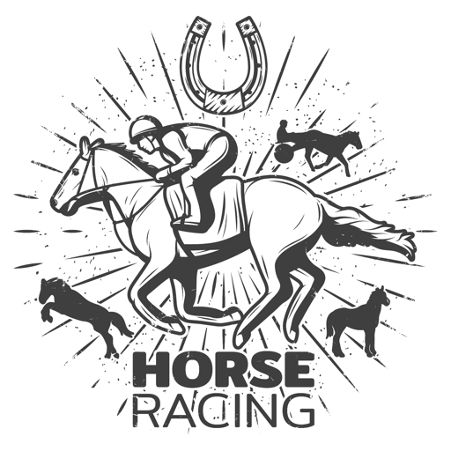 Horse racing is one of the oldest sports in the world. It has been around for centuries and is an excellent entertainment source for spectators and players alike. The history of horse racing dates back to the ancient civilizations when people used to run horses over long distances for betting purposes.
During those times, there were no tracks or any other rules that governed the races. However, over time, many things have changed about horse racing, but one thing that remains constant is that it is still one of the most popular sports among spectators and bettors.
If you are new to this sport, this article will give you some incredible facts about horse racing so that you can learn more about it before you start betting or spectating.
Modern Horse Racing
Modern horse racing started in the 18th century. In 1776, England introduced the first modern horse race, St. Leger. The Oaks and Derby were held the following years, in 1779 and 1780, respectively.
A growing number of people are getting into horse racing betting. And there are numerous methods for sportsbooks to attract more customers—these range from basic handicapping to spread lines. Also, there are different types of betting, including Bitcoin gambling UK. These races remain popular as a result of such options.
Following England, France established the Prix du Jockey Club in 1836, the Prix de Paris in 1863, and the Prix l'Arc de Triomphe in 1920. In addition, the establishment of the Belmont Stakes in 1867 made the United States one of the last countries to start horse racing.
After the success of the Belmont Stakes in 1873, the Preakness Stakes was held in 1874, followed by the Kentucky Derby in 1875. These races combine to form the United States Triple Crown, the biggest horse racing event in the world.
The Birthday
All horses born in the northern hemisphere are born on the same day. No, they are not born on January 1st, but that is the date noted, regardless of the month they are born. The same is the case for horses born in the southern hemisphere on August 1st. Because race eligibility is based on age, this is done to make things easier for both organizers and owners who may have multiple horses.
You can use this to your advantage. When racing at a time of year when older horses may have an advantage or younger horses carry less weight, it can be beneficial to look up the foaling date to determine the actual age of the horse.
One should also remember that at some of the larger racing meets, which can get crowded with fans, many people place bets based on hunches such as birthdays and the like. This gives an advantage to the player who learns about the horses. Will everything always work out? Of course not, but having an advantage will help you.
Naming Rules
While some racehorse names may appear random at first glance, there are guidelines established by the Jockey Club that breeders must follow to name their horse.
Jockeys may submit six potential names, and the authorities will select one following the negotiation and approval processes. The maximum number of letters in each name is one of the strictest rules.
The Jockey Club's rules also state that no two horses in any given race can have identical names. It ensures that all horses are easily identifiable when they run on the track.
Betting Is the Reason Horse Racing Has Survived as a Major Sport
Betting is the reason that horse racing has survived as a major sport. Without it, the sport would not be nearly as popular as it is today. The betting system has allowed horse racing to become more than just a sport—it has become an entire industry with many different businesses and jobs involved.
With legalized betting, people can place their bets before the race begins, so they have to know more about which horses have a chance of winning before placing bets. This means that more people are getting interested in betting on horses, which has increased interest in horse racing overall. If you are a gambler, check online how to find the best casino near you.
Nowadays, horse racing is one of the most popular sports in America and Europe—and one of its biggest draws is its ability to bring together people who love gambling with those who love watching the races.
Being a Professional Jockey Is Not Easy
Jockeys are lightweight, and their job is to ride horses in races, but they have to do so with as little weight as possible—which means no food or water for hours at a time! It makes it difficult for them to keep their energy up during a race. It also means that they must be incredibly fit to keep going without stopping to eat or drink.
To be successful at horse racing, you also need to know how horses think and act. This skill enables you to communicate with the horses effectively while riding them in races. It also requires extensive training on how horses behave and react under different conditions. For example, how they behave in hot or cold weather and how they respond when they feel scared or threatened by something like an animal attack (such as another horse).
Horse Racing Is a Billion Dollar Industry
Horse owners and breeders spend hundreds of millions of dollars annually on breeding horses for various races and competitions—and those costs keep going up. The money spent on breeding horses has increased more than five times since 1990.
While this sounds like a lot, it pales in comparison to the amount of money that changes hands daily during horse races: over $1 million per day at some major tracks! This adds up to about $36 billion per year total for all races held around the world—which means there are more than 472,000 people who earn their living from horse racing each year.
Horse Racing Is Known as "The Sport of Kings"
Horse racing is known as "The Sport of Kings." In 1605, King James I became so engrossed in the sport that Parliament urged him to refocus on his duties as King.
King James then established Newmarket as a royal retreat and began holding horse races there. As the sport grew, his son, King James II, established Newmarket as the center of British racing. Horse racing grew in popularity among British aristocrats and royalty, earning the name "The Sport of Kings."
The Queen of England Has Owned Several Successful Racehorses
Queen Elizabeth is a well-known horse lover and racing fan. She has owned many racehorses over the years, and they have brought over 1,600 races.
Her horses have won every British Classic Race, including the Epsom Derby. The Queen Elizabeth II Challenge Cup Stakes, Queen Elizabeth II Commemorative Cup, and Queen Elizabeth II Stakes are all named after her.
High Endurance and Speed
When we think of the word "racehorse," the first thing that comes to mind is speed. After all, these animals are bred and trained to run as fast as possible over a predetermined distance.
But there's more to racing than just speed. Racehorses must maintain their speed for an extended period rather than sprinting. While some of the top speeds exceed 64 km/h, jockeys must assist their horse in managing speed and spreading energy. As a result, racehorses and jockeys must have high stamina and mutual respect for one another.
The Kiplingcotes Derby Is the World's Oldest Horse Race That Is Still Held Today
The Kiplingcotes Derby, which dates back to 1519, is the world's oldest horse race that is still held today. To maintain tradition, the race must be run every year.
The Kiplingcotes Derby is an annual horse race held in the East Riding of Yorkshire, England. The race is held over four miles of farm track and field. Horses competing in this race have no age limit.
Only four times in its 500-year history has the race not had a full card. Due to COVID-19, only two riders participated in the race in 2020.
Conclusion
Horse racing is an exciting sport that all ages can enjoy. It's a great way to bond with family and friends or just relax and have fun in your free time.
Whether you're a beginner or an old pro, there are some incredible facts about horse racing that you might not know. These facts will help you understand more about this exciting sport and prepare you for the next time you go to the track.