RacingBetter News

Tuesday 5th July 2022
What Online Wagering Platforms Support Dogecoin as a Payment Option?
Cryptocurrencies are becoming an increasingly popular method to make online payments. There are several reasons behind this trend. Not only can their values rise within extremely short periods of time, but these instruments are often considered to represent possible hedges against inflation. There are many types of cryptocurrencies which individuals can access. Examples include Ethereum, Litecoin and Bitcoin. So, it only stands to reason that online wagering portals have become keen to offer these payment options to their customers.

However, what about up-and-coming currencies such as Dogecoin? What platforms support this form of payment? Let's first take a look at some potential advantages of Dogecoin before listing a handful of sites which recognise this option.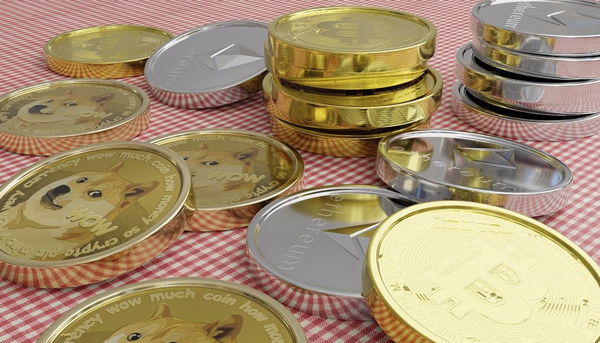 The Benefits of Dogecoin

There are actually several reasons why a growing number of customers are keen to become involved with a Dogecoin casino. Some experts will cite the relatively unknown nature of Dogecoin when compared to other cryptocurrencies such as Bitcoin and Ethereum. This equates to lower levels of aggregate exposure. It can be argued that such a quality helps to ensure that Dogecoin values remain relatively stable due to fewer transactions taking place at any give time. When we consider how far Bitcoin has fallen in recent months, this observation makes a good deal of sense.

Another important quality of Dogecoin (and any other cryptocurrency) involves the secure and anonymous nature in which transactions take place. Wagering enthusiasts will not be required to provide personal details (such as a bank account SWIFT code or a credit card number). This is a very real concern due to the ongoing threat of issues such as phishing and malware. Cryptocurrencies represent one of the most reliable means of payment for anyone who is looking to keep their information safe from prying eyes. This is likewise why numerous portals have incorporated Dogecoin into the POS (point-of-sale) systems.

What Online Gambling Sites Support Dogecoin?

As mentioned previously, more and more websites are now recognising Dogecoin as a payment solution. Here are some online casinos which currently accept Dogecoin:
Stake
Lucky Days
1XBit.com
Bitstarz
Cloudbet
However, what if you are instead an avid fan of sports betting? In this case, be sure to take a look at these platforms:
BetOnline
CoinRoyale Casino
Sportsbetting.ag
Betflip
Note that these very same portals also recognise traditional forms of payment. So, there is indeed something here for everyone.

Please keep in mind that the number of sports betting sites which accept Dogecoin continues to increase on a daily basis. This is why it is a good idea to keep up to date with the latest news and recommendations so that you can make an informed decision.

While cryptocurrencies are not predicted to entirely replace other types of transactions, it is a foregone conclusion that their popularity will continue to grow. In other words, these digital currencies could very well represent the wave of the future.