RacingBetter News

Tuesday 5th July 2022
Interesting Facts About Betting On Horses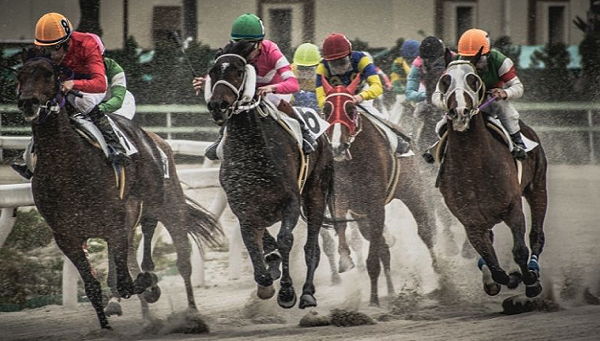 Throughout 2021 and 2022,  gambling has seen a rapid development. There have been many changes, but one thing that has remained constant is horse racing. It is one of the most stable games that can be played online. There are certain laws in the United States that affect the legality of online betting. There is no gray area in this direction.
Choose casinos with a fast payout to play for real money. The possibility of placing bets online is not yet a sign of easy winnings. In order to succeed in this betting direction, it is important to consider interesting and important facts that will help make successful horse racing predictions.
The Condition of the Track and Its Significance
If you want to bet on horse racing, you need to consider many important nuances. The condition of the track is one of the main points. The current state of the track can completely affect the final result. The weather conditions are no less important. When evaluating the track condition, you must always take into account the weather. All of this in the complex can affect the making of the right decision and placing a successful bet.
It can be difficult to get accurate track conditions in some areas. If you want to evaluate them, you should take a look at the races you watch when you have a handicap. In choosing to bet on the same track, you have to keep an analysis of events on that track.
Many things also depend on the condition of the horse. Some horses perform best in rainy weather, while other horses can win a race in sunny and dry weather. To win in the long run, it's important to take such nuances into account.
Starting Position
Most players who are constantly betting on horse racing know this fact. If you are new to this activity, you should take this nuance into account. In horse racing, the starting position is very important. But you can't make an assumption on your own about this.
Each horse is unique and may behave differently in the starting position. To do this, it is necessary for you to analyze the past races where the horse you are going to bet on participating. This way you can determine the horse's behavior at the start.
The interesting thing is that a large number of horses can work the same way at any starting position, but there are exceptions. This is an animal that can behave unexpectedly at any time.
Horse Pedigree
Often new players wonder if the pedigree of the horses matters. In this direction, it is probably not the most important factor when choosing bets. Especially if you place bets on the handicap. Gamblers know that betting on a horse that goes first at the start is not a good decision.
In some ways, pedigree counts. Experience has shown that some horses with excellent pedigrees do not perform well in races, and horses with no good pedigree turn out to be very successful. It is best to rely on past race results rather than taking pedigree into account.
The Role of Jockeys
The role of jockeys is important, but not as important as the horse itself. Players bet on horses on the same track or a small group of tracks. This has an advantage for many reasons. The information about the jockeys is in the public domain. They have records and you can compare which ones are better as well as track them.
To play for real money, choose fast payout casinos. Be careful because a better jockey on a bad horse is not an option you should bet on. A jockey with great advantages cannot influence the success of a horse.
Favorites and Betting On Them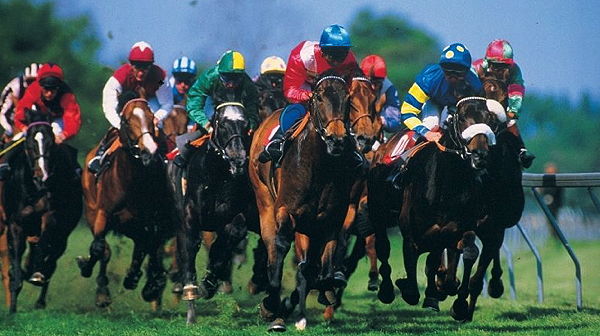 Betting on favorites may not always be successful. If a horse is a favorite, it does not guarantee great odds of winning. Another problem in this direction is that the profits from winning can be very low.
Betting on favorites makes sense when they can make a good profit, so you should familiarize yourself with the odds before the race begins. Some helpful tips:
Place bets on favorites only with high odds;
Bet on handicaps if you can make more money in case of winning;
Bet on the best horses in your opinion.
Horse racing is a unique sport where the favorites do not always bring a successful result. Keep this in mind if you prefer to bet with real money.
Does it Make Sense to Bet on Long Shots?
Betting on long shots always makes sense because they are often winning. But there are certain problems here. Most long shots have high odds and often don't win. You should only bet on a long shot if you have a good reason to do so. Don't bet high just because of the odds. For that, choose fast payout casinos online.
The Impact of Speed
The main part of the handicap comes down to speed. Horses that run the fastest win the race. But if you look at past results, you can't always use their speed - it's an important, but not the most crucial factor. When you look at a horse's speed, you should look at the overall speed of the race and take into account the speed to the first turn.
Use all the useful tips and take into account the peculiarities of horse racing in order to make a successful bet. Speed is definitely one of the most important factors, but you can't use it as the only factor to win in the long run.
Trainers
Trainers have a certain resemblance to jockeys. Gamblers can check out a list of the best trainers who have the best horses. In your betting choices, you can read the statistics of the horses, and which trainers are most likely to win. It is important to analyze past races and keep their analytics. This will help you understand how betting on horses works.
When you place your bets, also consider the distance of races and the length of previous races. The fact that a horse shows a great result in one race does not mean that the next one will be the same. Distance has very important values.
Avoid expensive races, because there is a big risk to lose in them without gambling experience. You have to watch the races and see how the horse behaves at different distances. A good horse can be a horse that gallops in a short race and that has achieved results in previous races.
It is important to be careful when a horse achieves results over a short distance and then competes over a longer distance. Inexperienced gamblers often lose in such races.
It is a big mistake to bet on the handicap in every race. I don't usually bet on races that involve horses with adjacent distances. Listen to the best tips on betting horses.
Betting on horses is not like other sports. It is important for you to do many things right to have plenty of chances to win. Analyze all things:
the track;
the weather conditions;
the statistics of previous races;
the jockeys;
trainers.
If you bet at random, you are likely to lose quickly. Useful information and interesting facts about horse betting will help you make the right choice. Use all the information and keep an analysis of previous races, as this is the key to success. Work on your handicap until you have a successful strategy in place.