RacingBetter News

Tuesday 19th July 2022
7 Signs That You Have Found a Legit Horse Racing Bookmaker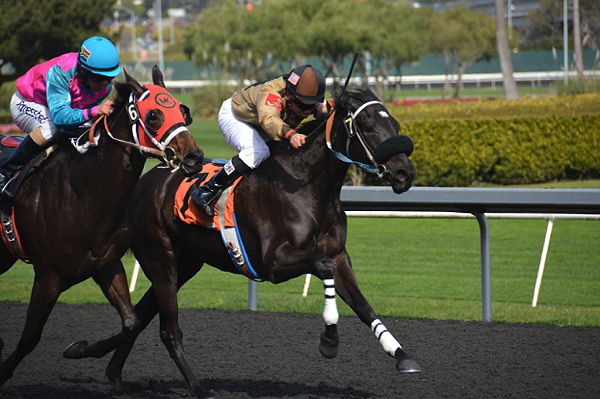 Horse racing is a fun activity that you might have only recently discovered. In many countries, including the UK, betting on horse races is completely legal, so you might be considering placing a few wagers on your favourites. However, before you actually put your money on the line, you want to ensure you're dealing with a legit online bookmaker. With that in mind, here are some tips on what you should pay attention to when choosing an operator.
Their security is top-notch
For starters, you want to look into the security of the bookmaker. Once you find their website, you should ensure it is properly encrypted. Therefore, make sure it uses the SSL (Secure Socket Layers) technology. This guarantees that all your data is not in danger. Depending on the browser that you use, this information can easily be accessed. For example, if the website is secure, you will see HTTPS in the URL. Click on the lock symbol in the address bar to get more details about the certificate. Furthermore, you want to see if they have implemented other measures such as firewalls and password protection.
They have all the necessary licenses
The next thing that you should check is the licences that the bookmaker has. It's of the utmost importance to find an operator that is licenced by the authorities in charge. For example, in the UK, the United Kingdom Gambling Commission (UKGC) is responsible for regulating gambling providers. However, if you opt for an operator based outside of the UK, you still want to ensure they are licenced and regulated. There are gambling authorities like Gibraltar Gambling Commission and Malta Gaming Authority that also provide licences to bookmakers from all over the world. You can typically find this info at the bottom of the page or in the about section.
They are well-reviewed
In case you're not sure how to find the licensing and security information on your own, you can also turn to the internet and reliable review websites such as Playcasino. Kelvin Jones, one of the experts that examine every part of a website, recommends top-notch operators like Hollywoodbets, Supabets, and Betway, which come with fast payout speeds, great promotions, and a wide array of sports if you decide that you want to branch out and try something else apart from horse racing.
They provide a user-friendly interface
Speaking of the interface, you want to look for an operator that makes it easy to place a bet. What is the point of signing up for a bookmaker if you can't use their website properly and make a bet on time? With that in mind, you want a user-friendly interface that is simple to navigate, and finding the right betting option is not an issue. Consider both the desktop version and mobile versions of the website to see if they suit you. Moreover, you can also look into whether they have an app and how it's designed.
They have a variety of bets and bonuses available
Of course, you cannot overlook the importance of different types of bets. Every trustworthy operator offers a huge range of bets that you can make. While horse racing might not seem like there is much opportunity for variety, there are many kinds of bets you can make. So, familiarize yourself with what you can wager on and see if the operator you're considering has that kind of bet in its arsenal. Furthermore, leading online bookmakers also offer all sorts of bonuses and promotions, so check out what you can expect and if you can perhaps double your first deposit or get some other reward.
They include a variety of banking methods
Another sign of a legit horse racing bookmaker is a variety of banking methods. Whether you check it on a review website or do your own research, you should be able to see several payment options for both deposits and withdrawals. For instance, debit and credit cards are popular solutions that can make your transactions easy. Then, if you prefer using e-wallets, look into available alternatives such as PayPal, Skrill, and Neteller. While they're not widely used yet, you might even be able to find some operators that accept cryptocurrencies.
They offer responsive customer support
Finally, as you never know when you might run into trouble, whether it's regarding your deposit or something else, you also want a bookmaker that provides responsive customer support. Check how you can contact them. It's best if you can reach out via social media, live chat, email, and phone. Read some online reviews to see how reliable they actually are in order to make the right decision.
If you're looking for a reliable bookmaker that you can turn to when you want to place a few horse racing bets, keep these tips in mind. From licences and security to bets and bonuses all the way to banking methods and customer support, make sure you don't overlook something important.