RacingBetter News

Saturday 23rd July 2022
Fortune Cup: Mechanical Horse Racing Game
Konami's Fortune Cup, a table-top horse race sports betting game, is a relatively new piece of gaming tech. It's remarkably similar to Sigma Derby, which was quite popular back in the '80s. The distinguishing factor is that Fortune Cup horse racing banks on advanced technology improvements such as touchscreens and IOTs.
It would be quite obvious why several people dig this relatively new game upon watching play rounds on the gaming machines. It is thrilling and costs merely a few cents to play. Typically, there are only a few game outcomes per hour, ensuring it's entertaining and quite worthwhile.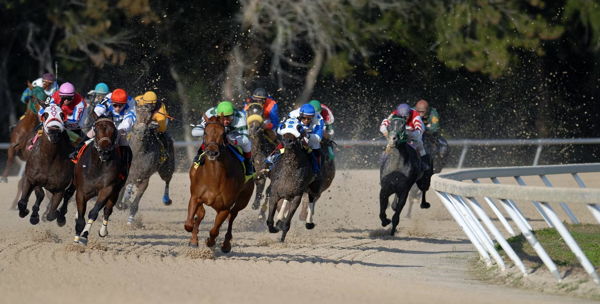 We've described all the basic gaming mechanics you may need to know to get started. Read along.
About Konami Gaming
Konami Group Corporation is, at its core, a video game company operating out of Japan. They also manufacture slot machines and arcade cabinets and are notable anime makers. They have physical casinos at every spot on the planet. One out of 8 gyms in Japan are also affiliated with the company.
The company's notable gaming franchises include Contra, Frogger, Tokimeki Memorial, Parodius, Gradius, Yu-Gi-Oh!, Suikoden, and Pro Evolution Soccer. As of 2022, the company was the nineteenth largest on the planet by revenue.
They have their headquarters in Tokyo. And they started initially as a jukebox rental business in 1969. Their major branches in the United States are in Nevada (where the company oversees its worldwide casinos) and California.
Fortune Cup – The Basics
Based on the designs of Sigma Derby, this gaming machine attempts to replicate the Sigma Derby design patterns but with neomodern enhancements.
Sigma Derby was tremendously popular on its original release partly because it cost just a small sum of money to play. With time, however, gamblers mostly went in for the gaming thrills and not the bets.
Sigma Derby was notorious for restricting bets on single-horse games. The high house edge (notably around 20 - 30%) essentially rendered it a novelty racing activity.
There are some notable entertainment options you'll enjoy should you shun slot machines and other in-house casino games for this horse racing one. However, all other types of gambling entertainment are available at online casinos. It is easy to find the most reliable of them with the help of reviews with the list of $3 deposit casino. With its low deposit and easy renewal of bonuses, a typical one certainly would give Fortune Cup a run for its money.
 
Odds for every player partaking in the mechanical horse racing game are usually predetermined before actual gaming. Konami swears that the mechanical race game takes place every two minutes. However, closer observation puts it closer to once every eight seconds than advertised.
In contrast to Sigma Derby, you can place your bets on any of the octa horses to win or come second. You could also resort to betting on a grand permutation of quinellas. Quinellas are custom to the game and are nothing more than bets on the two foremost winners of the race. However, your bets need not necessarily be in the proper order.
The user interface is easy to understand and walks you through the available bet combinations.
Locations
The global gaming machines are spread out all over the country (notably Vegas) in several betting stations. As of 2022, over 50 had been manufactured and deployed to about nine states in the U.S. These racing titles are getting more popular and popping up all over the place.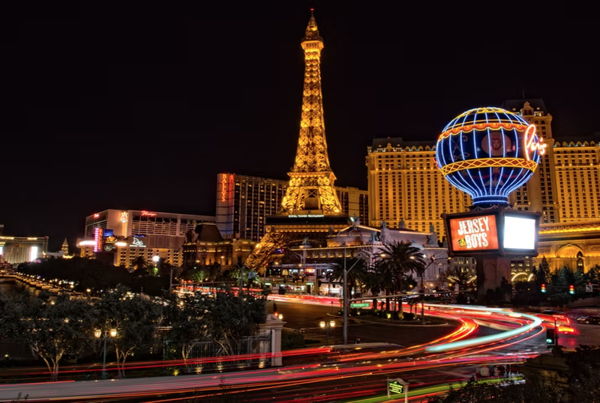 Las Vegas hosts more Fortune Cups than any other gambling casino or gaming center. It's hard to find any gaming casino in the city without a custom play stand. Some gaming stations in Las Vegas have both the original Sigma Derby and the Konami's game available, which makes for a fun playing experience.
To review
Exactly how much you stand to make from the fortune cup game depends on your chosen bets and the odds you play by. Konami released these basic guides to placing bet options.
Payouts are based on a combination of how much you staked and how high the odds of a horse winning are:
A win bet pays off if your chosen horse comes first.
A place bet pays off if your chosen horse comes in first or second place.
A quinella bet pays off if your chosen combination of two horses for the game comes in first and second place, in any order.
The onboard monitor would indicate how much you could win based on your previous wagers. So keep at heart the race game odds and overall stakes before making your wager.
Whatever the outcomes are, they most certainly would never be on par if you choose an atypical Casino Classic $1 deposit from the reviews of the most trustworthy platforms. Such sites offer low deposits allowing players with different financial capacities to play and win free spins with minimum risk. You also stand to become an instant millionaire upon your first deposit for as low as 1 dollar.
Some machines typically include a three-tier modern technology jackpot system. There's nothing deterministic about the game's racing outcomes on a crucial inspection. The winning horse selected for each race is always determined randomly.
Conclusion
It's way too early to determine whether or not the title would keep featuring in casinos around the planet. If anything, how the game fairs depends mostly on the politics of the region in question. In Asia, regulations are still friendly toward actual horse racing on tracks. So, it may not be all that surprising that Fortune-Cup enjoys huge patronage in Asian casinos.
Compare that with American regulations that are edging toward banning the actual game based on animal cruelty, and it may be more obvious why the in-casino equivalents are suddenly enjoying greater patronage.
As the new kid on the block with significantly improved staking options than Sigma Derby, it's hard not to get impressed by this title. However, folks who've spent a great deal of time betting on actual horse races might feel unfamiliar with some of the custom features. Asides, it may not entirely live up to the real thing.