Racing News

Tuesday 8th September 2015
O'Brien and Gleneagles to Breeders' Cup Classic?
Ireland's superstar trainer Aidan O'Brien has never been one to follow convention. If his latest revelation comes to fruition, punters would be well-served to start accumulating free bets. They might get a chance to use those free bets to bet heavy on British racing star Gleneagles in the 2015 Breeders Cup Classic to be held on October 31 at Keeneland Race Course in Lexington, Kentucky, USA.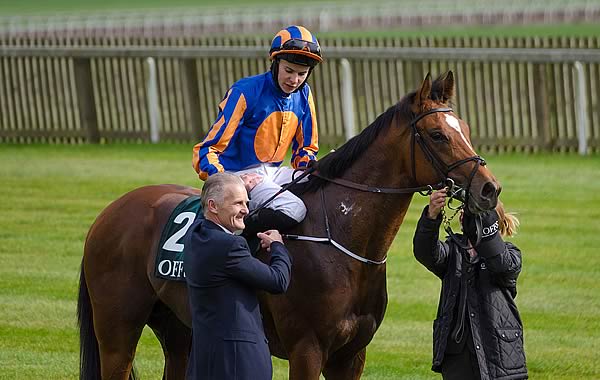 Why would this move go against convention? Well, consider this. In nine career starts of which he has won seven, he has never raced outside the United Kingdom. All nine of his races have been on turf, showing a strong preference for firm going. He has never ran much less won at a distance of over 1600 metres (1 mile) and he has never faced older horses. As a reminder, the Breeders Cup Classic is run at 2000 metres over a dirt surface against 3-year-olds or older. When you factor in he has been scratched from two prior engagements due to soft going and hasn't run since the middle of June, it would seem O'Brien is putting a lot on Gleneagles' plate.
While that is a lot to deal with for any horse no matter how much talent resides, O'Brien knows full well that American Triple Crown Champion American Pharaoh and rising superstar Liam's Map both pointing towards that same Breeders Cup Classic. So what in heaven's name is Mr. O'Brien and the horses connections (Michael B. Tabor - Mrs. John 'Susan' Magnier - Derrick Smith) thinking?
First of all, O'Brien and these same connection have had great success shipping horses across the pond to capture major races, including two Breeders' Cup Juvenile Turf (Wrote - 2011, George Vancouver - 2012), one Breeders' Cup Juvenile winner (Johannesburg - 2001) and four Breeders' Cup Turf winners (High Chaparral - 2002 and 2003, St Nicholas Abbey - 2011, Magician - 2013). The fact remains the man doesn't put his horses in races where they don't belong. Secondly, Gleneagles is set to run on September 12 in the Irish Champion Stakes-G1 or September 13 in the Prix du Moulin de Longchamp-G1. As long as the footing suits the connections, the horse will have run 2000 metres and faced older horses for the first time. If he runs in France, he will have also conquered racing outside the U.K. for the first time. Assuming he puts on a powerful performance and conquers all those obstacles, the only remaining issue would be having never raced on dirt. You can bet O'Brien will find a way to get plenty of dirt work into the horse before shipping all that way.
The whole racing world should be pulling for this exact scenario to play out as described. Originally, the connections of American Pharaoh were a little hesitant about running in the Classic, but that was more of a knee-jerk reaction to the colt's upset loss in the Travers at the hands or hooves of Keen Ice, another horse expected to train up to the Classic. If all four of these major players were to show up on October 31 at Keeneland, the racing world would be treated to one of the most exciting Breeders' Cup Classics in history. Let the free bets flow.
If you would like to get some action on Gleneagles' next race, you might find an online race book that is offering free bets on the event. As the racing world enters the next two months, the racing from one continent to the next figures to be first-class and exciting. Here's a salute to the best horses in training throughout the world.
This article was written by John Hawthorne. As both a fan and a writer of horse racing John is always keen on learning about the latest developments regarding these major races. He currently writes full time for www.freebets.com.au.