Crabbie's Fox Hunters' Chase

£40,000 added, Aintree
6yo plus,
2m 5f 110y,
Class 2
Thursday 3rd April 2014
BC GAME is currently one of the most prominent Bitcoin casinos, having launched in 2017, and they are excited to announce the launch of their very own sportsbook!
1 Warne 7/2
2 Tartan Snow 25/1
3 Mossey Joe 11/8F
NR: Brunswick Gold (IRE)
21 ran Distances: 13l, 4½l, 8l
TIME 5m 29.40s (slow by 8.40s)
Sam Waley-Cohen's growing record of success over the Crabbie's Grand National fences was embellished today when he rode Warne to victory in the Crabbie's Supporting The Hillsborough Families Fox Hunters' Chase.
The 7/2 winner - who made almost all the running - held off 14-year-old Tartan Snow, who was successful last year and started at 25/1 today, and the 11/8 favourite Mossey Joe. The distances were 13 lengths and four and a half lengths.

Waley-Cohen, who was winning the race for the third time following two victories on Katarino, wore the colours of his father, Robert, who bought the Brian Hamilton-trained winner last month and formed a partnership with Americans Charlie Fenwick, Charlie Noell and Mike Hankin. Fenwick won the Crabbie's Grand National on Ben Nevis in 1980, while Noell was involved in a headline maker in October, when he and partners sold Europe's record-priced yearling filly, a daughter of Galileo who made 5,000,000gns to a bid from Sheikh Joann at Tattersalls in Newmarket.

Following today's victory, Noell said: "Our money is in bloodstock, but our hearts are in steeplechasing."

Robert Waley-Cohen said: "We thought Mossey Joe was going to blitz it and we would have to play catch up, but it didn't quite work out like that. I bought the horse immediately after Cheltenham, when [Irish point-to-point expert] Richard Pugh recommended him to Anthony Bromley who did the same to me. Sam went over to Brian's and rode him and said 'That'll do'.

"I bought him in partnership with a group of friends who are involved in the Maryland Hunt Cup - Charlie Noell has given Sam a ride in that race in the past, and he will ride Foyle for him in it next month.

"That was wonderful and such a pleasure. He jumped brilliantly, although I was worried about the loose horses, but in the end they helped him home.

"There is always the anxiety of thinking you may have gone for home too soon, and with Mossey Joe in the race and rated a stone better than our horse that was a worry. Sam let the horse have a breather going to the last bend, then said I'm off and hope that really demoralises you, and I think it did. It's wonderful to see your son ride a winner here and he has such a wonderful record in the race, including two winners and two seconds trained at home - it was a bit odd having someone else train our horse, but Brian Hamilton has done a brilliant job."

The father-and-son team will link up again when Long Run tackles Saturday's Crabbie's Grand National. Waley-Cohen Snr said: "There's nothing like a little practice - they always say it makes perfect."

Hamilton, who is based in Northern Ireland, trained Warne to finish fourth in today's race last year. He said: "Sam has great experience around the National course and he was positive on him. After they jumped off he let him roll and the horse jumped from fence to fence. Mossey Joe hasn't had a smooth preparation for the race, while it has all gone smoothly for our horse and he has been trained for the race since he ran so well in it last year."

Was Hamilton concerned the horse might be sent to a new trainer following his recent sale? He said: "Last year I travelled the horse over three days before the race and I didn't want to do that this time, so organised to bring the horse over myself. I had to check with Robert if that was okay, and he said, 'Yes, bring him over and then you can take him home', so I knew he would be coming back with me. That made me even happier.

"We have a young fellow at home called Declan Lavery who rides him every day. He's ridden two or three winners on him, but because Robert bought the horse and Sam rides Declan has missed out. It's a shame for him but he will be pleased to see the horse do so well.

"Three miles one furlong is just beyond him, so we'll probably give Punchestown a miss and might consider the Galway Plate."

Crabbie's Supporting The Hillsborough Families Fox Hunters' Chase (National Course)
£40,000 added, 6yo plus, 2m 5f 110y, Class 2
21 ran
Going: Good to Soft, Good in places


Horse
Trainer
Jockey
Weight
SP
Distance
1

Warne
B R Hamilton
Mr S Waley-Cohen
12st 0lbs
7 - 2
Winner
2

Tartan Snow
W Coltherd
Mr Derek O'Connor
12st 0lbs
25 - 1
13 lengths
3

Mossey Joe
E Bolger
Mr D Skehan
12st 0lbs
11 - 8
4 1/2 lengths
4

Earth Dream
J P Ferguson
Mr James Ferguson
12st 0lbs
33 - 1
8 lengths
5

Cottage Oak
J J O'Shea
Mr G Crow
12st 0lbs
20 - 1
3 3/4 lengths
6

Court Red Handed
Mrs S Case
Mr M J P Kendrick
12st 0lbs
25 - 1
8 lengths
7

Richard's Sundance
V R A Dartnall
Mr Matthew Hampton
12st 0lbs
16 - 1
8 lengths
8

Himalayan Express
Mrs D Plunkett
Mr J Martin
12st 0lbs
100 - 1
1/2 length
9

Swallows Delight
Mrs J Mansell
Mr D Mansell
12st 0lbs
100 - 1
3 1/2 lengths
10

Sizing America
Miss S Randell
Mr W Telfer
12st 0lbs
66 - 1
29 lengths
11

Douglas Julian
Miss Katie Scott
Mr T Hamilton
12st 0lbs
66 - 1
Short Head
12

Island Life
S Flook
Miss G Andrews
12st 0lbs
100 - 1
3 1/2 lengths
13

Keenan's Future
S Rea
Miss A Stirling
12st 0lbs
100 - 1
3 1/4 lengths
14

Cool Friend
Oliver Greenall
Mr O Greenall
11st 7lbs
20 - 1
1 1/4 length
15

Orfeo Conti
Miss R Grissell
Mr O Wedmore
12st 0lbs
200 - 1
12 lengths
16

Harry Flashman
G Aitken
Mr N Orpwood
12st 0lbs
50 - 1
99 lengths
UR

Boxer Georg
W P Mullins
Mr P W Mullins
12st 0lbs
16 - 1

PU

Dead Or Alive
Miss R Grissell
Mr G Wheeler
12st 0lbs
100 - 1

UR

Fresh Air And Fun
A Ralph
Mr W Biddick
12st 0lbs
50 - 1

UR

Pentiffic
Miss V Williams
Mr J Hamilton
12st 0lbs
14 - 1

UR

Supreme Doc
M T O'Donovan
Mr J J Codd
12st 0lbs
11 - 1

NR

Brunswick Gold
Miss R Grissell
Mr Stuart Robinson
12st 0lbs
-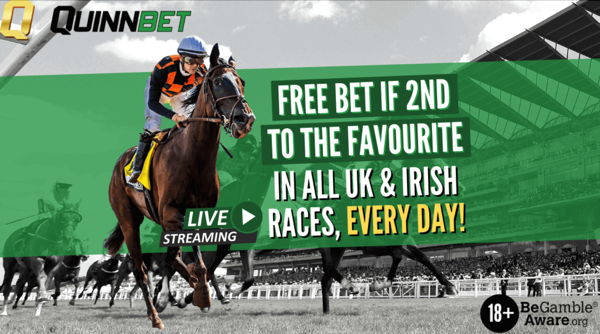 WARNE ENJOYS HURLY-BURLY OF FOX HUNTERS'

Warne made every post a winning one when running away with the Fox Hunters' Chase at Aintree this afternoon.

The 7/2 shot was quickly into his stride when the tape went back and didn't see another rival as he produced an exemplary round of jumping to record a 13-length victory.

Jockey Sam Waley-Cohen had an enviable record over the National fences prior to this race and this victory has enhanced it further, giving the amateur pilot his fourth victory over the unique obstacles following Katarino's victory in the Fox Hunters' in 2005 and 2006 and Liberthine's success in the Topham Chase in 2006. He also finished second in the Crabbie's Grand National on Oscar Time behind Ballabriggs in 2011 and fourth on the same horse in 2013.

"That was brilliant!" said Waley-Cohen.

"I was terrified of that loose horse all of the way because I didn't know what it was going to do. He kept driving me off my rhythm. I kept wanting to take my time, but the loose horse kept taking us on.

"He has jumped so well and travelled so well. He has made it easy, really. I hadn't ridden the horse in a race before and that was part of the fear really - we didn't know each other that well - but Brian (Hamilton, the trainer) has done an amazing job getting him ready.

"We are amateur in mind-set and this was a trophy that we first gave in memory of my brother Thomas (who died of bone cancer in 2004, aged 20).

"When we won the race with Katarino, there was no owner's trophy, so we decided to give something in memory of Thomas. We have been trying to win it back ever since and I am so excited to be here and done that. Thomas lives and rides with me the whole time and it's a great day. What a thrill that was."

SNOW FIRST AND NOW SECOND

Tartan Snow won the race as a 100/1 chance 12 months ago and shone again when staying on for a 13-length second at 25/1 under Derek O'Connor.

Trainer Stuart Coltherd said of the 14-year-old: "I thought he was in every bit as good form coming here again this year and what a performance that was.

"He is now 14 but he is not showing it and that was terrific. I am not sure he will be back next year but you never say never."

Mossey Joe, the 11/8 favourite, was unbeaten in five runs coming into the race having been sold at Cheltenham's Brightwells Sale in December for £160,000.

He was making his debut for owner Barry O'Connell and trainer Enda Bolger, who said of the third: "He has been beaten by better horses on the day but he has only been in training since the end of January and there is improvement to come.

"The winner bossed the race but it was tough for us coming here after just one point-to-point run and it took its toll.

"He will come on for it and it was encouraging for next year's National that he jumped to well. He will be a 12-year-old then but there are few miles on the clock.

"He will go to Punchestown and we will aim at the big Stratford hunter chase meeting in the summer where he won last year."