Crabbie's Supporting Everton In The Community Topham Chase

Grade 3 Handicap, Aintree
£120,000 added,
5yo plus,
2m 5f 110y, Class 1
Friday 4th April 2014
1 Ma Filleule 9/1
2 Bennys Mist 33/1
3 Eastlake 25/1
4 Tatenen 25/1
30 ran Distances: 8l, 1l, 1¼l
TIME 5m 23.20s (slow by 2.20s)
The Nicky Henderson-trained mare Ma Filleule ran her male rivals ragged in the Crabbie's Supporting Everton In The Community Topham Chase, landing the biggest win of her career by eight lengths.
Her partner Barry Geraghty, who notched his second victory of the day, said: "The biggest problem I had was getting Ma Filleule to go in to the fences on a short stride. She wanted to go long on everything and take the fences on, but she did jump brilliantly.

"She got on her head a little bit five fences from home but other than that she was very good and gave me a great ride.

"It wasn't the plan to be in front and that's the difference with the Grand National fences - in a normal handicap she would be a little bit outpaced, but she jumps so well that you end up getting to the front sooner than you would like.

"The Baylis & Harding Handicap form [at Cheltenham] is working out well with her and Holywell winning and it's a good indicator for The Package, who was third, in the National tomorrow."

Winning trainer Nicky Henderson added: "It looked great although I was trying to watch three horses, so it's quite difficult to tell what is going on.

"I was just a bit worried she might get outpaced early on but she managed to hold her place and then she got into a great rhythm. It looked as if Barry had a nice time."
Crabbie's Topham Chase (Grade 3 Handicap)
£120,000 added, 5yo plus, 2m 5f 110y, Class 1
30 ran
Going: Good to Soft, Good in places


Horse
Trainer
Jockey
Weight
SP
Distance
1

Ma Filleule
N J Henderson
B J Geraghty
11st 7lbs
9 - 1
Winner
2

Bennys Mist
Miss V Williams
Aidan Coleman
10st 9lbs
33 - 1
8 lengths
3

Eastlake
Jonjo O'Neill
A P McCoy
11st 3lbs
25 - 1
1 length
4

Tatenen
R Rowe
A Thornton
10st 11lbs
25 - 1
1 1/4 length
5

Double Ross
N A Twiston-Davies
Sam Twiston-Davies
11st 9lbs
6 - 1
Head
6

You Must Know Me
H de Bromhead
A E Lynch
10st 11lbs
14 - 1
2 lengths
7

Big Fella Thanks
T R George
P J Brennan
10st 12lbs
10 - 1
11 lengths
8

He'llberemembered
P G Fahey
D J Condon
11st 0lbs
33 - 1
Neck
9

Champion Court
M Keighley
Ian Popham
11st 12lbs
33 - 1
1 length
10

Cedre Bleu
P F Nicholls
Nick Scholfield
10st 12lbs
20 - 1
2 lengths
11

Soll
J Hughes
M D Grant
10st 3lbs
25 - 1
1 length
12

Poole Master
D Pipe
T Scudamore
11st 0lbs
20 - 1
2 lengths
13

Massini's Maguire
Tim Vaughan
R Johnson
10st 5lbs
33 - 1
31 lengths
14

Your Busy
J Nash
D J Casey
10st 1lbs
16 - 1
6 lengths
15

Rebel Rebellion
P F Nicholls
Ryan Mahon
11st 7lbs
16 - 1
1 1/2 length
16

Lucky Landing
T Coyle
D C Costello
10st 5lbs
66 - 1
11 lengths
17

Dunowen Point
D McCain Jnr
Brian Harding
10st 1lbs
14 - 1
2 1/2 lengths
Fell

Fago
P F Nicholls
N Fehily
11st 5lbs
33 - 1

UR

Kauto Stone
P F Nicholls
P Carberry
11st 2lbs
25 - 1

Fell

Doeslessthanme
R Ford
Harry Challoner
11st 1lbs
33 - 1

UR

Viva Colonia
B Ellison
Danny Cook
11st 0lbs
33 - 1

Fell

Tanks For That
N J Henderson
A Tinkler
10st 13lbs
50 - 1

PU

Mart Lane
Dr R D P Newland
W Hutchinson
10st 10lbs
50 - 1

UR

Tahiti Pearl
Mrs S J Smith
Ryan Mania
10st 9lbs
25 - 1

UR

King Edmund
C Gordon
Tom Cannon
10st 8lbs
66 - 1

PU

Swift Arrow
D McCain Jnr
Henry Brooke
10st 7lbs
100 - 1

Fell

Giorgio Quercus
N J Henderson
D Bass
10st 5lbs
20 - 1

Fell

Bishopsfurze
W P Mullins
M P Fogarty
10st 4lbs
40 - 1

PU

Lost Legend
Jonjo O'Neill
R P McLernon
10st 2lbs
14 - 1

UR

Standing Ovation
D Pipe
C O'Farrell
10st 0lbs
12 - 1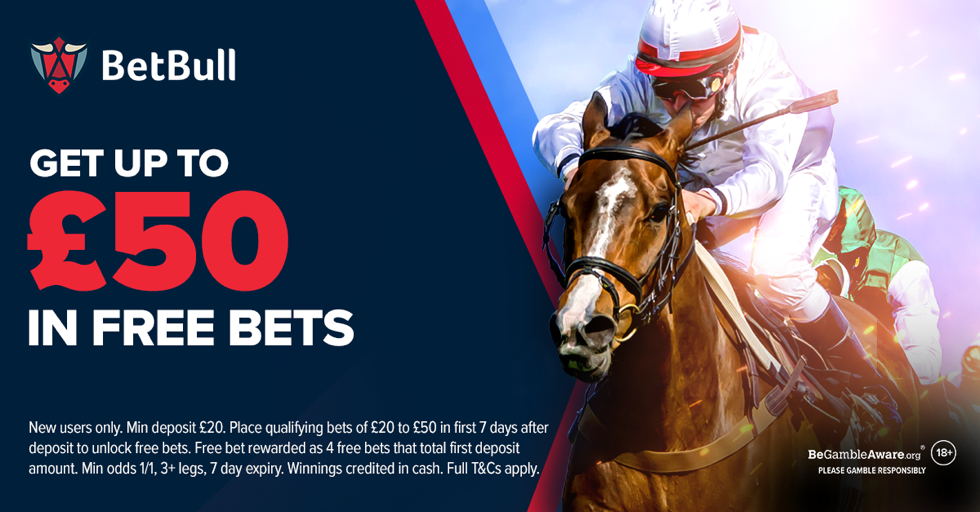 BENNYS' JUMPING STANDS HIM IN GOOD STEAD

Bennys Mist may be known as a mud lover, but put Aintree's Crabbie's Grand National fences in his path and the ground is less of a relevance.
That was proved today when he finished second in the Crabbie's Supporting Everton in the Community Topham Chase. Pulled up in the race last year, and then unplaced over the same fences in December's Becher Chase, he nonetheless showed his aptitude for jumping them, which decided trainer Venetia Williams on another return to Aintree.

After Aidan Coleman had returned on the eight-year-old, who was sporting a hood for the first time, the trainer said: "He's jumped really well over these fences in the past, and while he's done a lot of his winning on heavy ground, that is less important to him at this course."