---
Glenfarclas Cross Country Handicap Steeple Chase

Cheltenham 16:10
£60,000 added, 5yo plus,
3m 6f 37y, Class 2  
Wednesday 16th March 2016

1 Josies Orders 15/8F
2 Bless The Wings 33/1
3 Quantitativeeasing 9/1
16 ran Distances: 1l, 1¼l, 5l
TIME 8m 11.00s (slow by 7.00s)
Any Currency won, but was subsequently disqualified by the British Horse Racing Authority for a positive sample.

The positive sample was taken on the day of the race, but the disqualification by the disciplinary panel was only confirmed on August 25.

The runner-up in the Cheltenham race, Josies Orders trained by Enda Bolger, owned by JP McManus and ridden by Nina Carberry, was been awarded the race.
Any Currency finally bags a deserved victory in the cross-country chase
One of racing's top Jump jockeys rode his second Festival winner today, a long seven years after the first.

Aidan Coleman finally found the elusive next one thanks to Any Currency, who won the Glenfarclas Cross Country Chase. The victory, a first at the Festival for trainer Martin Keighley, followed Coleman's win on Kayf Aramis in the 2009 Pertemps Network Final.

The winning jockey said: "He [Any Currency] massively deserved this. He seems to be pretty evergreen at 13 years old - who said they need to retire when they get older? He's been second twice [in the past two years] and to finally win it is great.

"He's just a pleasure to ride and I wouldn't mind taking him hunting when I retire. He's an easy ride and it's just a pleasure to be involved with him."

Keighley is a former member of Cheltenham's groundstaff, and Coleman added: "There's only one thing that knows this place better than Martin, and that's this horse - no disrespect to [clerk of the course] Simon Claisse.

"I was delighted to hear the conditions of this race had been changed [it was formerly a handicap] because it brought everything into the horse's favour. It was a great shout by Martin to take the hood off, and to put ear plugs in that we took out at the start. It made a massive difference because he travelled with such enthusiasm. He's never travelled so well, and for a moment I wondered if we had gone a proper gallop because he was going so well.

"This [second] winner has taken me long enough. I've had a few great seasons, but the lack of a Cheltenham winner has been a cloud in all of them. You are never discouraged and today it was great to get one - I just hope I don't wait seven seasons for the next one."
Glenfarclas Handicap Chase
(Cross Country Chase)
£60,000 added, 5yo plus, 3m 6f 37y, Class 2
16 ran
Going: Good, Good to Soft in places
Pos
Dist
Horse SP
Jockey Weight
Trainer
Age
1st
Any Currency (IRE) 11/1
Aidan Coleman
11-4
M Keighley
13
2nd
1
Josies Orders (IRE) 15/8f
Ms N Carberry
11-4
E Bolger
8
3rd
1&frac14
Bless The Wings (IRE) 33/1
Mr J J Codd
11-4
G Elliott
11
4th
5
Quantitativeeasing (IRE) 9/1
M P Walsh
11-4
E Bolger
11
5th
7
Third Intention (IRE) 16/1
T J O'Brien
11-4
C L Tizzard
9
6th
5
Ballyboker Bridge (IRE) 16/1
A E Lynch
11-4
Peter Maher
9
7th
20
Valadom (FR) 50/1
A P Cawley
11-4
Richard Hobson
7
8th
11
Sire Collonges (FR) 12/1
Sam Twiston-Davies
11-4
P F Nicholls
10
9th
1&frac34
Dolatulo (FR) 25/1
G Sheehan
11-4
W Greatrex
9
10th
3&frac34
Uncle Junior (IRE) 33/1
Mr P W Mullins
11-4
W P Mullins
15
11th
nse
Cantlow (IRE) 11/1
N P Madden
11-4
E Bolger
11
12th
22
Rivage D'Or (FR) 25/1
D N Russell
11-4
A J Martin
11
Also Ran: Balthazar King (IRE) , Love Rory (IRE) , Rossvoss , Utah De La Coquais (FR)
CLOSE BUT NO CIGAR FOR JOSIES

Josies Orders stayed on strongly up the Cheltenham hill but couldn't quite get to the 11/1 winner Any Currency this afternoon.

The 15/8 favourite was given a customary waiting ride by Nina Carberry but was under pressure turning for home and the response wasn't quite as instant as it had been when the eight-year-old had won the two Cross Country races at Cheltenham earlier on this season (at The Open and International meetings).

The son of Milan began to motor home as the field jumped the last but it was too little, too late as Any Currency held on to record a length victory.

Trainer Enda Bolger was happy enough with Josies Orders after the race.

"He's run well but we couldn't quite get there," said the trainer.

Bless The Wings finished a further length and a quarter back in third and trainer Gordon Elliott was delighted that the 11-year-old had managed to outrun his odds of 33/1.

"He's run well," the handler reported.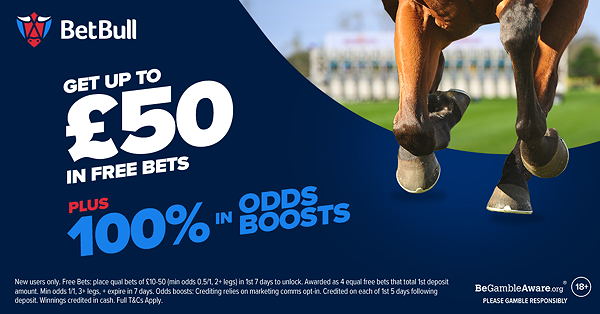 PAST RESULTS
2015-WINNER-RIVAGE D'OR 10-10-10 Owner-Gigginstown House Stud; Trainer-Tony Martin IRE; Jockey-Davy Russell; SP-16/1
2ND-Any Currency 12-11-11 Owner-Cash Is King; Trainer-Martin Keighley; Jockey-Aidan Coleman; SP-7/1
3RD-Uncle Junior 14-11-09 Owner-Mrs M McMahion; Trainer-Willie Mullins IRE; Jockey-Mr Patrick Mullins; SP-20/1
4TH-Dogora 6-10-10 Owner-Susannah Ricci; Trainer-Willie Mullins IRE; Jockey-Ms Katie Walsh; SP-20/1
16 ran, Time-8m 23.80s, Dist-2¼, 1, 2 9/2 Fav Toutancarmont (ran out)
2014-WINNER-BALTHAZAR KING 10-11-12 Owner-The Brushmakers; Trainer-Philip Hobbs; Jockey-Richard Johnson; SP-4/1
2ND-Any Currency 11-10-08 Owner-Cash Is King; Trainer-Martin Keighley; Jockey-Ian Popham; SP-10/1
3RD-Big Shu 9-11-09 Owner- Hugh Duffy, Richard Robinson & Caroline Woods; Trainer-Peter Maher IRE; Jockey- Paul Carberry; SP-3/1
Fav
4TH-Duke Of Lucca 9-10-10 Owner-Lesley Field; Trainer-Philip Hobbs; Jockey-Tom O'Brien; SP-25/1
16 ran, Time-8m 19.20s, Dist-sh, 3, 5
2013-WINNER-BIG SHU 8-10-05 Owner-Hugh Duffy, Richard Robinson & Caroline Woods; Trainer-Peter Maher IRE; Jockey-Barry Cash;
SP-14/1
2ND-Shakervilz 10-10-00 Owner-Wicklow Bloodstock Limited; Trainer-Willie Mullins IRE; Jockey-Ms Katie Walsh; SP-20/1
3RD-Outlaw Pete 9-10-09 Owner-J P McManus; Trainer-John Halley IRE; Jockey- Mr Josh Halley; SP-6/1
4TH-Bostons Angel 9-11-00 Owner- Elder Scouller; Trainer-Jessica Harrington IRE; Jockey-Robbie Power; SP-9/1
16 ran, Time-8m 44.70s, Dist-4, 10, 1¼ 9/4 Fav Arabella Boy (7th)
2012-WINNER-BALTHAZAR KING 8-10-09 Owner-The Brushmakers; Trainer-Philip Hobbs; Jockey-Richard Johnson; SP-11/2
2ND-A New Story 14-10-06 Owner-Storey's Over Syndicate; Trainer-Michael Hourigan IRE; Jockey-Adrian Heskin; SP-20/1
3RD-Wedger Pardy 11-9-08 Owner-Lord Leigh; Trainer-Kim Bailey; Jockey-Miss Jacqueline Coward; SP-33/1
4TH-Sizing Australia 10-11-01 Owner-Ann & Alan Potts Partnership; Trainer-Henry de Bromhead IRE; Jockey-Andrew Lynch; SP-5/1
16 ran, Time-7m 51.70s, Dist-hd, 5, 2½ 100/30 Fav Scotsirish (PU)
2011-WINNER-SIZING AUSTRALIA 9-10-09 Owner-Ann & Alan Potts Partnership; Trainer-Henry De Bromhead IRE; Jockey-Andrew Lynch; SP-13/2
2ND-Garde Champetre 12-11-12 Owner-J P McManus; Trainer-Edna Bolger IRE; Jockey-Miss Nina Carberry; SP-5/1
3RD-A New Story 13-10-05 Owner-Storey's Over Syndicate; Trainer-Michael Hourigan IRE; Jockey-Adrian Heskin; SP-12/1
15 ran, Time-8m 6.22s, Dist 1 ¼, 1 9/2 Fav Maljimar (4th)
2010-WINNER-A NEW STORY 12-9-07 Owner-Storey's Over Syndicate; Trainer-Michael Hourigan IRE; Jockey-Adrian Heskin; SP33/1 2ND-L'Ami 11-11-04 Owner-J P McManus; Trainer-Enda Bolger IRE; Jockey-Mr J T McNamara; SP-4/1 3RD-Lacdoudal 11-9-12 Owner-Carol Skan; Trainer-Philip Hobbs; Jockey-Rhys Flint; SP-28/1 4TH-Another Jewel 8-10-00 Owner-F Magee; Trainer-Denis Murphy IRE; Jockey-Davy Condon; SP-16/1 16 ran, Time-8m 18.00s, Dist-2½ , 2¾ , nk 7/4 Fav Garde Champetre (5th)
2009-WINNER-GARDE CHAMPETRE 10-11-12 Owner-J P McManus; Trainer-Enda Bolger IRE; Jockey-Miss Nina Carberry; SP-7/2
2ND-L'Ami 10-11-08 Owner-J P McManus; Trainer-Enda Bolger IRE; Jockey-Mr J T McNamara; SP-7/4 Fav
3RD-Drombeag 11-10-07 Owner-J P McManus; Trainer-Enda Bolger IRE; Jockey-Robert Power; SP-7/1
4TH-A New Story 11-9-11 Owner-Storey's Over Syndicate; Trainer-Michael Hourigan IRE; Jockey-Jack Doyle; SP-14/1 16 ran, Time-8m 47.54s, Dist-1¾, 14, 24
2008-WINNER-GARDE CHAMPETRE 9-10-13 Owner-J P McManus; Trainer-Enda Bolger IRE; Jockey-Miss Nina Carberry; SP-4/1
2ND-Native Jack 14-10-12 Owner-Gerard Burke/Robert Bagnall/N O'Farrell/K Sexton; Trainer-Philip Rothwell IRE; Jockey-Davy Russell; SP-40/1
3RD-A New Story 10-10-08 Owner-Storey's Over Syndicate; Trainer-Michael Hourigan IRE; Jockey-Andrew McNamara; SP-20/1
4TH-Freneys Well 8-10-05 Owner-J P McManus; Trainer-Enda Bolger IRE; Jockey-Mr G Mangan (7); SP-25/1 16 ran, Time-8m 39.52s; Dist-10, 1½ , 4½ 5/2 Fav Wonderkid (6th)
2007-WINNER-HEADS ONTHE GROUND 10-10-02 Owner-J P McManus; Trainer-Enda Bolger IRE; Jockey-Miss Nina Carberry; SP-5/2 Fav
2ND-Silver Birch 10-11-00 Owner-Brian Walsh; Trainer-Gordon Elliott IRE; Jockey-Jason Maguire; SP-14/1
3RD-Le Duc 8-10-10 Owner-The Stewart Family; Trainer-Paul Nicholls; Jockey-Sam Thomas; SP-8/1
4TH-Spot Thedifference 14-11-12 Owner-J P McManus; Trainer-Enda Bolger IRE; Jockey-Mr J T McNamara; SP-6/1
16 ran, Time-8m 43.80s, Dist-3½, 12, 5
2006-WINNER-NATIVE JACK 12-10-08 Owner-Gerard Burke/R J Bagnall/N O'Farrell/K Sexton; Trainer-Philip Rothwell IRE; Jockey-Davy Russell; SP-7/2 Jt Fav
2ND-Spot Thedifference 13-11-12 Owner-J P McManus; Trainer-Enda Bolger IRE; Jockey-Mr J T McNamara; SP-12/1
3RD-Buauiltes And Fadas 11-9-11 Owner-J P McManus; Trainer-Enda Bolger IRE; Jockey-Miss Nina Carberry; SP-6/1
4TH-Il De Boitron 8-10-06 Owner-Clonakilty Racing Club; Trainer-Thomas O'Leary IRE; Jockey-Andrew McNamara; SP-100/1
16 ran, Time-8m 30.10s, Dist-2, 5, 5 7/2 Jt Fav Good Step (6th)
2005-WINNER-SPOT THEDIFFERENCE 12-11-12 Owner-J P McManus; Trainer-Enda Bolger IRE; Jockey-Mr J T McNamara; SP-4/1
2ND-Luzcadou 12-10-13 Owner-A G Chappell; Trainer-Ferdy Murphy; Jockey-Alan O'Keeffe; SP-22/1
3RD-Mrs Be 9-9-12 Owner-J H Burridge; Trainer-Grant Cann; Jockey-Miss Polly Gundry; SP-20/1
4TH-Lord Noelie 12-11-08 Owner-Executive Racing; Trainer-Bridget Nicholls; Jockey-Jason Maguire; SP-14/1
16 ran, Time-8m 44.00s, Dist-2.5, 6, .75 100/30 Fav Comanche War Paint (Fell)