---
Albert Bartlett Novices' Hurdle

Grade 1, Cheltenham 14:20
£93,750 added,
4yo plus,
2m 7f 213yds, Class 1
Friday 19th March 2021
1 Vanillier 14/1
2 Oscar Elite 40/1
3 Streets Of Doyen 10/1
4 Stattler 7/2F
16 ran NR: Castle Robin Distances: 11l, 1½l, 2¾l
Time: 6m 1.65s (slow by 15.65s)
Vanillier runs them ragged in the Albert Bartlett! pic.twitter.com/vJnzrb9gQ2

— At The Races (@AtTheRaces) March 19, 2021
Vanillier handed trainer Gavin Cromwell his second victory at this year's Festival™ supporting WellChild, taking the Albert Bartlett Novices' Hurdle.
The six-year-old was partnered by Mark Walsh, deputising for the injured Jonathan Moore who also missed Flooring Porter's victory in yesterday's Paddy Power Stayers' Hurdle. The impressive 11-length winner was the 20th this week to be trained in Ireland – a new record.
Cromwell said: "I wasn't sure how he was going to act on that better ground; he's been running on heavy ground in Ireland all year, and he's quite a slow horse, but Mark [Walsh] said he travelled with loads of enthusiasm today. He lined him up good and handy, because we thought he might struggle to travel early, but he showed an extra gear there that he hasn't shown before, and we know he stays really well.
"I'm not surprised he's won, but I am surprised by the manner he's done it in. The ground at Christmas at Limerick [when Vanillier finished second to Farouk D'Alene] was absolutely knee-deep and he got a little bit lost in the middle part of the race and stayed on very well at the finish.
"He subsequently had a small wind op, and went to the Dublin Racing Festival and ran no race. All my horses seemed not to run well at all there - they came home and they just weren't right - but he's bounced back great.
"He's more than likely going to go straight to chasing next year. He's a proper staying chaser."

Jockey Walsh added: "I was always happy with how he was going. He was probably doing a bit too much in the first half of the race. I got a good beat out of him going out the last time and going to the second last I was always happy with how I was travelling. I could hear nothing was really coming to me and I knew he stayed well so I sent him on about his business into the straight and he stayed galloping.
"It is unfortunate for him (Jonathan Moore) that he has missed out on two Grade Ones and it must have been hard to stand himself down and listen to the advice of the doctors but fair play to him for doing it. I've had three seconds this week so to finally get my head in front is a big plus."
In a separate interview with ITV Racing he added: "One man's loss is another man's gain. Thanks to Gavin for giving me the ride, my agent rang me last night and said I was riding him so I'm delighted.
"He won well. I watched his replay where he was second at Limerick and all he seemed to do was stay there. Gavin said to me 'pop him out good and smart, he can be a bit lazy, keep him up to his work', but he was the opposite. 
"He was in my hands early and for the first circuit, I thought he was doing a bit too much. But in fairness I got a breather here [coming] out the last time (circuit)... I was always happy with how he was travelling and going. I knew he'd stay well into the straight so I just sent him on."

Colin Tizzard, trainer of runner-up Oscar Elite, said: "He'll be a lovely horse for next year, when he's a bit older. We put the tongue tie on today because we need all of the help we can get, and I don't think it ever has a negative effect."
Jockey Jonjo O'Neill Junior added: "I'm delighted with that. That's the kind of horse we thought he was and I don't think there's any fluke about it. It's very hard to win around here but he's run a very good race and he's got what it takes to make a smashing chaser. He's a lovely horse to look forward to."
Simon Torrens rider of third-placed Streets of Doyen, said: "I'm delighted with that, he ran really well. I didn't like seeing the rain this morning as I think he's better on a bit nicer ground, but he's hardy and he's a class enough horse.
"He galloped all the way to the line and I'm delighted with that. I've been lucky enough this year to get a good few rides this week, five over the last four days, and it's been great."
Albert Bartlett Novices' Hurdle
(Registered As The Spa Novices' Hurdle) (Grade 1)
£93,750 added, 4yo plus, 2m 7f 213yds, Class 1
16 ran
Going: Good to Soft, Good (in places)
POS. DIST HORSE AGE WGT TRAINER JOCKEY SP
1 Vanillier 6 11-5 Gavin Cromwell Mark Walsh 14/1
2 11  Oscar Elite 6 11-5 Colin Tizzard Jonjo O'Neill Jr 40/1
3 1½  Streets Of Doyen 7 11-5 John C McConnell Simon Torrens 10/1
4 2¾ Stattler 6 11-5 W P Mullins Paul Townend 7/2F
5 ¾ Alaphilippe 7 11-5 Fergal O'Brien Paddy Brennan 11/1
6 nk Threeunderthrufive 6 11-5 Paul Nicholls A P Heskin 11/1
7 1½ Champagnesuperover 6 11-5 Olly Murphy Aidan Coleman 100/1
8 2 Torygraph 6 11-5 Mrs Denise Foster Jack Kennedy 7/1
9 2 N'golo 6 11-5 W P Mullins Danny Mullins 40/1
10 11 Fakiera 6 11-5 1 Mrs Denise Foster Keith Donoghue 4/1
11 7½ Barbados Buck's 6 11-5 Paul Nicholls Harry Cobden 8/1
12 13 The Cob 7 11-5 Ben Pauling Daryl Jacob 28/1
13 2¼ Pats Fancy 6 11-5 Rebecca Curtis Rachael Blackmore 28/1
14 ½ Ask A Honey Bee 7 11-5 Fergal O'Brien Richard Patrick 80/1
PU Beatthebullet 7 11-5 Rebecca Curtis Harry Skelton 200/1
PU Adrimel 6 11-5 Tom Lacey Richard Johnson 9/1
NR 6 Castle Robin 6 11-5 Charlie Longsdon NON RUNNER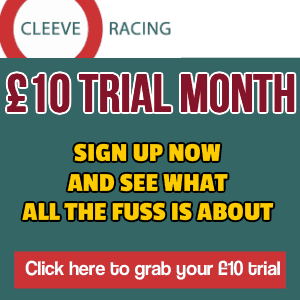 PREVIOUS RESULTS
2020 Monkfish
2019 Minella Indo
2018-WINNER-KILBRICKEN STORM 7-11-05 Owner-A Selway & P Wavish; Trainer-Colin Tizzard; Jockey-Harry Cobden; SP-33/1
2ND-OK Corral 8-11-05 Owner-J P McManus; Trainer-Nicky Henderson; Jockey-Barry Geraghty; SP-16/1
3RD-Santini 6-11-05 Owner-Richard & Lizzie Kelvin Hughes; Trainer-Nicky Henderson; Jockey-Nico de Boinville; SP-11/4 Fav
20 ran, Time-6m 13.60s; Dist-3, 1½
2017-WINNER-PENHILL 6-11-05 Owner-Tony Bloom; Trainer-Willie Mullins IRE; Jockey-Paul Townend; SP-16/1
2ND-Monalee 6-11-05 Owner-Barry Maloney; Trainer-Henry de Bromhead IRE; Jockey-David Mullins; SP-8/1
3RD-Wholestone 6-11-05 Owner-Simon Munir & Isaac Souede; Jockey-Daryl Jacob; SP-13/2
15 ran, Time-5m 49.90s; Dist-3 13/8 Fav Death Duty (UR)
2016-WINNER-UNOWHATIMEANHARRY 8-11-05 Owner-Harry Fry Racing Club; Trainer-Harry Fry; Jockey; Noel Fehily; SP-11/1
2ND-Fagan 6-11-05 Owner-Ronnie Bartlett; Trainer-Gordon Elliott IRE; Jockey-Davy Russell; SP-33/1
3RD-Champers On Ice 6-11-05 Owner-Prof Caroline Tisdall & Bryan Drew; Trainer-David Pipe; Jockey-Tom Scudamore; SP-20/1
19 ran, Time-5m 48.10s; Dist-1¼, 1½ 7/2 Fav Shantou Village (PU)
2015-WINNER-MARTELLO TOWER 7-11-07 Owner-Barry Connell; Trainer-Mags Mullins IRE; Jockey-Adrian Heskin; SP-14/1
2ND-Milsean 6-11-07 Owner-Gigginstown House Stud; Trainer-Willie Mullins IRE; Jockey-Danny Mullins; SP-33/1
3RD-No More Heroes 6-11-07 Owner-Gigginstown House Stud; Trainer-Gordon Elliott IRE; Jockey-Bryan Cooper; SP-6/1
19 ran, Time-6m 0.30s; Dist-½, 1 5/2 Fav Black Hercules (7th)
2014-WINNER-VERY WOOD 5-11-07 Owner-Gigginstown House Stud; Trainer-Noel Meade IRE; Jockey-Paul Carberry; SP-33/1
2ND-Deputy Dan 6-11-07 Owner-Tim Syder; Trainer-Oliver Sherwood; Jockey-Leighton Aspell; SP-10/1
3RD-Apache Jack 6-11-07 Owner-Mrs Pat Sloan; Trainer-Dessie Hughes IRE; Jockey-Barry Geraghty; SP-20/1
18 ran, Time-5m 50.70s; Dist-4½, sh 2/1 Fav Briar Hill (Fell)
2013-WINNER-AT FISHERS CROSS 6-11-07 Owner-J P McManus; Trainer- Rebecca Curtis; Jockey-A P McCoy; SP-11/8 Fav
2ND-African Gold 5-11-07 Owner- Ron Bauer; Trainer-Nigel Twiston-Davies; Jockey-Sam Twiston-Davies; SP-9/2
3RD-Inish Island 7-11-07 Owner- Susan, Hazel F& Patrick Flanagan; Trainer-Willie Mullins IRE; Jockey-Ruby Walsh; SP-13/2
13 ran, Time-6m 40.10s; Dist-4½, nose
2012-WINNER-BRINDISI BREEZE 6-11-07 Owner-Sandy Seymour; Trainer-Lucinda Russell; Jockey-Campbell Gillies; SP-7/1
2ND-Boston Bob 7-11-07 Owner-Andrea & Graham Wylie; Trainer-Willie Mullins IRE; Jockey-Ruby Walsh; SP-6/5 Fav
3RD-Grand Vision 6-11-07 Owner-Terry Warner; Trainer-Colin Tizzard; Jockey-Tom O'Brien; SP-25/1 20 ran, Time-5m 47.20s; Dist-2, 1¼
2011-WINNER-BOBS WORTH 6-11-07 Owner-The Not Afraid Partnership; Trainer-Nicky Henderson; Jockey-Barry Geraghty; SP-15/8 Fav
2ND-Mossley 5-11-07 Owner-Michael Buckley; Trainer-Nicky Henderson; Jockey-A P McCoy; SP-12/1
3RD-Court In Motion 6-11-07 Owner-Nick Mustoe; Trainer-Emma Lavelle; Jockey-Jack Doyle; SP-9/1
18 ran, Time-5m 42.20s; Dist-21⁄4, 6
2010-WINNER-BERTIES DREAM 7-11-07 Owner-Half A Keg Syndicate; Trainer-Paul Gilligan IRE; Jockey-Andrew Lynch; SP-33/1
2ND-Najaf 5-110-7 Owner-The Johnson & Stewart Families; Trainer-Paul Nicholls; Jockey-Timmy Murphy; SP-25/1
3RD-Kennel Hill Owner-Peter & Lisa Hall; Trainer-Keith Goldsworthy; Jockey-Jason Maguire; SP-66/1
19 ran, Time-5m 55.60s; Dist-6, 8 100/30 Fav Tell Massini (PU)

2009-WINNER-WEAPON'S AMNESTY 6-11-07 Owner-Gigginstown House Stud; Trainer Charles Byrnes IRE; Jockey-Davy Russell; SP-8/1
2ND-Pride Of Dulcote 6-11-07 Owner-Angela Yeoman; Trainer-Paul Nicholls; Jockey-Ruby Walsh; SP-3/1 Fav
3RD-The Midnight Club 8-11-07 Owner-C C R Racing Syndicate; Trainer-Willie Mullins IRE; Jockey-Emmet Mullins; SP-14/1
17 ran, Time-5m 59.90s; Dist-½, 2
2008-WINNER-NENUPHAR COLLONGES 7-11-07 Owner-Top Brass Partnership; Trainer-Alan King; Jockey-Robert Thornton; SP-9/1
2ND-Liskennett 5-11-00 Owner- Patrick Pierce; Trainer-Charles Byrnes IRE; Jockey-Niall Madden; SP-16/1
3RD-The Tother One 7-11-07 Owner-Graham Roach; Trainer-Paul Nicholls; Jockey-Sam Thomas; SP-9/2 Jt Fav
18 ran, Time-6m 0.20s; Dist-2¾, ½ 9/2 Jt Fav Carruthers (11th)
2007-WINNER-WICHITA LINEMAN 6-11-07 Owner-J P McManus; Trainer-Jonjo O'Neill; Jockey-Tony McCoy; SP-11/8 Fav
2ND-Air Force One 5-11-07 Owner-Brian Walsh (Co Kildare); Trainer-Charlie Mann; Jockey-Noel Fehily; SP-25/1
3RD-Itsa Legend 8-11-07 Owner-The We're A Legend Partnership; Trainer-The We're A Legend Partnership; SP-100/1
20 ran Time-5m 43.60s; Dist-12, 6
2006-WINNER-BLACK JACK KETCHUM 7-11-07 Owner-Gay Smith; Trainer-Jonjo O'Neill; Jockey-Tony McCoy; SP-Evens Fav
2ND-Powerstation 6-11-07 Owner-Fat Frog Syndicate; Trainer-Charles Byrnes IRE; Jockey-Davy Russell; SP-9/1
3RD-Travino 7-11-07 Owner-P Kilroy; Trainer-Mags Mullins IRE; Jockey-Barry Geraghty 6/1
19 ran Time-5m 43.6s; Dist-12,6
2005-WINNER-MOULIN RICHE 4-11-00 Owner-Elite Racing Club; Trainer-Alan King; Jockey-Robert Thornton; SP-9/1
2ND-Faasel 4-11-00 Owner-Jim Ennis; Trainer-Nicky Richards; Jockey-Tony Dobbin; SP-7/1
3RD-Akilak 4-11-00 Owner-Andrea & Graham Wylie; Trainer-Howard Johnson; Jockey-Graham Lee; SP-7/2 Fav
23 ran. Time-4m 3.60s; Dist-hd, 8