Peter Marsh Chase

Grade 2, Haydock Park 15:15
£47,250 added,
5yo plus,
3m 1f 125y, Class 1
Saturday 23rd January 2021

1 Royale Pagaille 11/5F
2 Potters Legend 8/1
3 Just Your Type 18/1
8 ran NR: Claud And Goldie, Sam Brown
Distances: 16l, 7l, 15l Time: 6m 56.93s (slow by 24.93s)
A potential Gold Cup contender?

Royal Pagaille impressively wins the Peter Marsh Handicap Chase at @haydockraces #ITVRacing pic.twitter.com/muZawzgbS5

— ITV Racing (@itvracing) January 23, 2021
Venetia Williams' Royale Pagaille, owned by Susannah Ricci, impressed at Kempton over Christmas when cruising to a handicap chase victory off a mark of 140, but he was even more taking back at Haydock off a rating of 156 - fuelling hopes of Cheltenham Festival success.
He's got a plethora of options at the Festival as he's still a novice, bringing what was the RSA Chase and National Hunt Chase into play, while he has a Gold Cup entry as well.
The owners have Monkfish for the Festival Novices' Chase, though, further clouding the picture, but wherever he goes he'll be a player after this resounding 16-length victory.
Winning jockey Tom Scudamore was effusive in his praise afterwards, saying: "Venetia just said find your way early on and it was just an absolute pleasure.
"He jumped from fence to fence and it was a great thrill. I was able to trust him all the way around, he was very straightforward, I was just a passenger.
"He's very neat and tidy and has scope. On today's performance the world's his oyster."
Peter Marsh Chase (Limited Handicap)
£47,250 added, 5yo plus, 3m 1f 125y, Class 1
8 ran
Going: Heavy
POS. DIST HORSE AGE WGT TRAINER JOCKEY SP

1 Royale Pagaille 7 11-10 Venetia Williams Tom Scudamore 11/5F
2
16
Potters Legend 11 10-4 Lucy Wadham Jack Quinlan 8/1
3
7
Just Your Type 9 10-4 Charlie Longsdon Sean Quinlan 18/1
4
15
Crievehill 9 10-13 Nigel Twiston-Davies Sam Twiston-Davies 14/1
5
32
Smooth Stepper 12 10-8 Alex Hales Harry Bannister 9/1
PU Lamanver Pippin 8 10-4 Colin Tizzard Nico de Boinville 17/2
FELL Acey Milan 7 10-4 Anthony Honeyball Rex Dingle 15/2
UR Sam's Adventure 9 10-7 Brian Ellison Ryan Mania 11/4
NR 2 Sam Brown 9 11-6 Anthony Honeyball NON RUNNER
NR 10 /Claud And Goldie 12 10-4 Sandy Forster NON RUNNER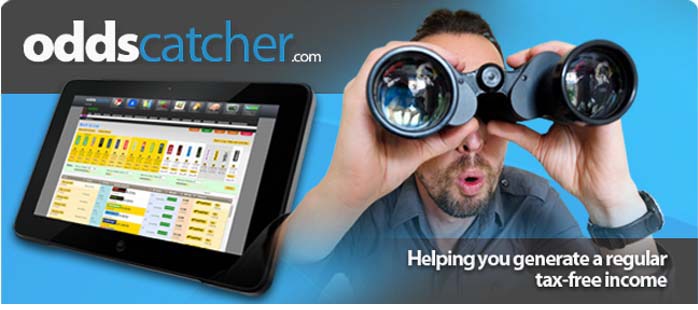 PETER MARSH CHASE ROLL OF HONOUR
YEAR HORSE AGE/WT OWNER TRAINER JOCKEY SP

2020 Vintage Clouds
2019 Wakanda
2018 The Dutchman
2017 Bristol De Mai
2016 Cloudy Too
2015 Samstown
2014 Wychwoods Brook
2013 no race
2012 According To Pete
2011 no race
2010 Our Vic 12-11-03 D A Johnson David Pipe Danny Cook
2009 Cloudy Lane 7-11-10 Trevor Hemmings Donald McCain, Jr. Jason Maguire
2008 no race
2007 THE OUTLIER 9-10-03 P J Murphy Venetia Williams Paul O'Neill 8/1
2006 EBONY LIGHT 10-9-13 Roger Bellamy Ginger McCain Stephen Craine 33/1
2005 LORD TRANSCEND 8-10-04 Andrea & Graham Wylie Howard Johnson Graham Lee 9/4F
2004 ARCTIC JACK 8-10-06 Trevor Hemmings Sue Smith Dominic Elsworth 6/1
2003 TRUCKERS TAVERN 8-10-09 Margaret Scholey Ferdy Murphy Davy Russell 9/2
2002 RED STRIKER 8-11-01 Norman Mason Norman Mason Richard Guest 8/1
2001 Meeting abandoned due to frost
2000 THE LAST FLING 10-10-12 Trevor Hemmings Sue Smith Seamus Durack 11/2
1999 GENERAL WOLFE 10-10-12 The Winning Line Venetia Williams Norman Williamson 4/1
1998 GENERAL WOLFE 9-10-10 Winning Line Racing Ltd Tim Forster Norman Williamson 11/2
1997 JODAMI 12-11-10 John Yeadon Peter Beaumont Norman Williamson 9/2
1996 SCOTTON BANKS 7-11-06 Ian Bray Peter Easterby Russ Garritty 15/8F
1995 EARTH SUMMIT 7-10-04 The Summit Partnership Nigel Twiston-Davies Tom Jenks 7/1
1994 ZETA'S LAD 11-10-10 Andrew Cohen John Upson Robbie Supple 5/1
1993 JODAMI 8-11-02 John Yeadon Peter Beaumont Mark Dwyer 5/4F
1992 TWIN OAKS 12-11-10 John Moreton Gordon Richards Neale Doughty 5/4F
1991 Meeting abandoned due to frost
1990 NICK THE BRIEF 8-10-09 John Upson John Upson Martin Lynch 15/8F
1989 BISHOPS YARN 10-10-12 British Thoroughbred R & B Toby Balding Richard Guest 13/2
1988 Meeting abandoned due to snow
1987 THE THINKER 9-11-10 T P M McDonagh Ltd Arthur Stephenson Ridley Lamb 9/2
1986 COMBS DITCH 10-11-08 Jim Tory David Elsworth Colin Brown 3/1
1985 Meeting abandoned due to frost
1984 Meeting abandoned due to frost
1983 ASHLEY HOUSE 9-10-07 J McLoughlin Michael Dickinson Robert Earnshaw 11/8F
1982 BREGAWN 8-10-07 James Kennelly Michael Dickinson Robert Earnshaw 11/2
1981 LITTLE OWL 7-11-03 Robin Wilson Peter Easterby Mr Jim Wilson 4/6F