Ryanair Stayers' Hurdle

Grade 1, Aintree 16:20
£150,000 added,
4yo plus,
3m 149y, Class 1  
Saturday 10th April 2021

1 Thyme Hill 5/2F
2 Roksana 7/2
3 Thomas Darby 28/1
15 ran Distances: nk, 4¼l, 4¾l
Time: 6m 12.13s (slow by 19.13s)
What a finish in the Aintree Hurdle!

Thyme Hill goes to battle with Roksana & comes out on top despite giving away the 7lb

Huge moment for Tom O'Brien! 👏🏼

📸 @RacingTV pic.twitter.com/TXSHrCng8c

— The Winners Enclosure (@TWEnclosure) April 10, 2021
Thyme Hill left it late to capture the Grade One Ryanair Stayers' Hurdle less than a month after missing the Cheltenham Festival.
Philip Hobbs was disappointed that his seven year old could not line up against Paisley Park in a much-anticipated rematch at The Festival just over three weeks ago. But that turned to joy at Aintree as Thyme Hill and jockey Tom O'Brien snatched victory from Dan and Harry Skelton's game mare Roksana by a neck.
The victory came just a week after regular rider Richard Johnson retired from the saddle and Hobbs said afterwards: "It's fantastic and I'm really delighted. We are all chuffed for ourselves in the yard but for Tom O'Brien who has taken over from Richard Johnson recently it is a great way to start.
"I hope we can find a few more like him but there aren't too many around. He was unbeaten last season up until then (Albert Bartlett). He was badly hampered twice and you would have to say he would have won the Albert Bartlett last year but for that, anyway this result was much better."
Hobbs went on to explain why Thyme Hill missed out on a trip to The Festival last month. He said: "He pulled a muscle just on the right hand side behind the saddle and it wasn't bad but it was very tricky as to how much time he would need off before we could start working him again.
"There was only a certain amount of time available in any case but thanks to the physio, vets and everything else we got him here anyway. I must admit all the way up the run-in I didn't think we were going to quite get there, then he seemed to conjure a bit from somewhere.
"I should think he is finished for the season but the entry closed this week for the Stayers' Hurdle in Punchestown. We didn't enter as it was 1,200 euros and I thought 'why waste that when he is not going to?'
"If he is going to go anywhere he will go to the Champion Hurdle in Auteuil which is at the end of May."
Asked about a future over hurdles or fences, Hobbs added: "That was going to be decided today so we now need to discuss it. He has schooled over fences and he jumps very well though he wouldn't be the biggest horse in the world. He would definitely jump fences but I suppose while he looks like he might be the best in this league surely you stay over hurdles."

Winning jockey Tom O'Brien told ITV Racing: "I'm delighted to be able to repay with a win on this lovely horse for the Philip Hobbs team. He didn't make Cheltenham, but Johnson White and all the team at the Hobbs's got him right for today, well done to them.
"He is just uncomplicated. When I chatted to Richard (Johnson) about him this morning, he said there's not a lot you can say other than he's uncomplicated so ride a simple race. He has a heart of gold - he is a lovely horse."
Speaking to the media later, O'Brien added: "He's a fantastic horse - he's uncomplicated. He unfortunately missed Cheltenham, but Philip Hobbs's team and Johnson White got him back right for today. He was brilliant today and tough after the last. I know he's a battler, just from watching him - I haven't ridden many as good as him, and he won't lie down easy, anyway.
"I schooled him over fences this time last year and he was very good, so he definitely has the option of going over fences next season.
"I'll never fill Richard Johnson's boots, but I have mine own to pull up and I'm really looking forward to it."
Trainer Dan Skelton said of runner-up Roksana: "I can't understand how she got beat, but that's racing and fair play to the winner. They missed Cheltenham and got it spot on. We were behind him at Ascot and that form has been confirmed, but we aren't done.
"I'm just gutted for the horse. We've been here three times and we've been touched off three times. Maybe with a smoother preparation the winner would have beaten us easier, but it's gutting to lead up the run-in and get beat."
Jockey Harry Skelton added: "I'm just gutted for the mare. She's knocking on the door and she's so consistent. She's a high class mare and hopefully that door will open for her, but she was beaten by a good horse. The best horse won on the day but it's just gutting."

Trainer Olly Murphy said of third-placed Thomas Darby: "I've been wanting to run this horse over three miles for however long and for whatever reason we've taken different routes. But Jack (Kennedy) said the whole way round it was just a case of giving him a kick in the belly and picking up, but I'd say a little bit of slower ground may just help him.
"Three miles is his trip and he'll start off next season over three miles, with all the good races his aim. I don't think there was any fluke about today and I'd have loved to have had a go here without having to go to Cheltenham – as I'm sure Dan (Skelton) would – but he's run well. I've always said he's a good horse and he travelled well to the point I thought he'd win two out, he just flattens out a little bit, but he's one to look forward to for next year."
Jockey Jack Kennedy added: "He ran a cracker and we're delighted with him. It was a great run and we're very pleased."
A disappointment was Paisley Park, winner the 2019 Stayers' Hurdle at Cheltenham and conqueror of Thyme Hill earlier this season in the Grade One Long Walk Hurdle at Ascot, who was pulled up.
His trainer Emma Lavelle said: "He just didn't travel. I don't what happened. We will get him back home and get him checked out. We will check his heart and scope him. 
"It's maybe he has had a very hard race at Cheltenham and was just a bit flat there? He has walked off OK there and he looks all right, so touch wood."
Aidan Coleman, rider of Paisley Park, added: "I don't know what happened there, but we've seen a few horses who went to Cheltenham not really turn up here. All the signs were right at home and the first mile was okay, but the last mile he was struggling and so I looked after him. He had a hard race at Cheltenham and he wasn't going to have a hard race today."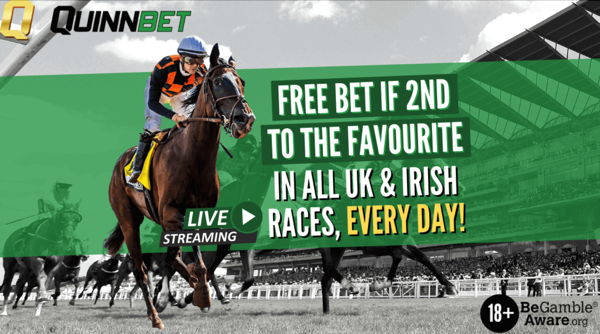 Ryanair Stayers' Hurdle
£150,000 added, 4yo plus, 3m 149y, Class 1
15 ran
Going: Good to Soft, Good in places
POS. DIST HORSE AGE WGT TRAINER JOCKEY SP
1 Thyme Hill 7 11-7 Philip Hobbs Tom O'Brien 5/2F
2 nk Roksana 9 11-0 Dan Skelton Harry Skelton 7/2
3 4¼ Thomas Darby 8 11-7 Olly Murphy Jack Kennedy 28/1
4 4¾  Decor Irlandais 8 11-7 Noel C Kelly Jody McGarvey 50/1
5 2 Call Me Lord 8 11-7 Nicky Henderson Daryl Jacob 80/1
6 1¾ On The Blind Side 9 11-7 Nicky Henderson Nico de Boinville 33/1
7 1 Indefatigable 8 11-0 Paul Webber Rex Dingle 28/1
8 nk Lisnagar Oscar 8 11-7 Rebecca Curtis Rachael Blackmore 12/1
9 1½ Diol Ker 7 11-7 Noel Meade Sean Flanagan 11/1
10 1 William Henry 11 11-7 Sam Thomas Sam Twiston-Davies 66/1
11 12 If The Cap Fits 9 11-7 Harry Fry Sean Bowen 20/1
12 33 Vinndication 8 11-7 Kim Bailey David Bass 22/1
PU Emitom 7 11-7 Warren Greatrex Gavin Sheehan 50/1
PU Paisley Park 9 11-7 Emma Lavelle Aidan Coleman 3/1
PU Third Wind 7 11-7 Hughie Morrison Tom Cannon 18/1