Jersey Stakes

Group 3, Ascot 15:05
£110,000 guaranteed,
3yo,
7f, Class 1  
Saturday 19th June 2022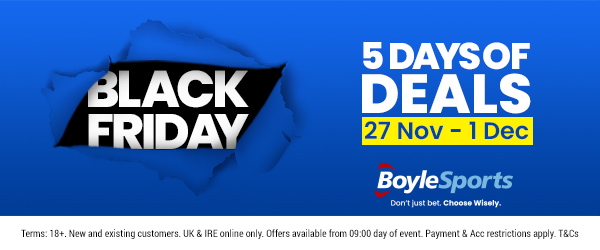 1 Noble Truth 4/1F
2 Find 40/1
3 Dubai Poet 20/1
15 ran Distances: 1l, nk, ¾l
Time: 1m 26.71s (slow by 1.01s)
*ICYMI* Noble Truth is just too good in the Jersey Stakes under William Buick for Charlie Appleby @ascot #RoyalAscot @godolphin pic.twitter.com/4b8eXB3gMq https://t.co/vAmkU9z9tV via @RacingBetter

— RacingBetter (@RacingBetter) June 19, 2022
Having been gelded since his runaway win in a Newmarket Listed race in April, Noble Truth was once again exuberant under William Buick as he made the running up the stands' rail. 
However, as his rivals loomed up to throw down a challenge, the tenacious son of Kingman kept pulling out more and drew away again near the line, ultimately winning by a length. Find fared best of the three John & Thady Gosden runners in second, while Dubai Poet was a neck away in third.
This is a second successive Jersey Stakes victory for trainer Charlie Appleby following subsequent G1 winner
Creative Force
12 months ago.
Appleby said: "Give a lot of credit to Nathan, who rides Noble Truth out at home. This horse has not been an easy horse to ride. He pulls like an express train every morning.
"Nathan did a good job going into Newmarket with him at the Guineas meeting and we made the call to make the cruellest cut of all. It is just something that, if he wanted to go forward again, then it was the right thing for the horse. In the last 10 days, credit to Nathan, he said that Noble Truth was starting to listen to him. 
"Will gave him a peach of a ride there and you could see for the first half-mile that he was in a better rhythm and wasn't quite as headstrong as he was at Newmarket. When he got headed, I thought it would be interesting, and I didn't expect him to find the way he did.
"I am trying to find a horse for a race called the Golden Eagle in Australia in September and he might be the type of horse for it. We'll start to make a plan."

Buick said: "You saw today compared to Noble Truth's last run, when he was still a colt, that he was much more professional.
"He has so much energy and today he was able to channel it in the right direction. He's got lots of speed, but today I was able to ride him a little bit whereas in the past I have been a passenger. He's always had plenty of ability, and hopefully that discipline will be the start of him fulfilling his potential.
"I wanted to go on the rail, but he was just lugging away from it. Frankie came [on Samburu] and headed me and that kind of helped this lad get motivated. He's very tenacious and really sticks his neck out. He is a horse we have always thought a lot. 
"I've obviously got chances left. I've got five rides and I'll be doing my best [to win Leading Jockey]."
David Egan said of Find: "It was a very good performance. He is the sort of horse who runs the same race in a handicap as he does in a Group race. It was a brave shout by the team to run him in this as he was the lowest rated in the race, but it was a great performance. I was happy that the field converged around him, and he got a lovely tow into the race. He does a lot on the bridle but actually found for me today and galloped all the way to the line."
Dubai Poet's rider Andrea Atzeni said: "He has run a blinder. We have tried different trips for him. He tried 10 furlongs and did not stay, so we've dropped him back to a stiff seven furlongs. We were not sure about the ground, but it has really suited him. It was a nice run and I think a mile will be better."
Jersey Stakes
£110,000 guaranteed, 3yo only, 7f, Class 1
15 ran
Going: Good to Firm
POS. (DRAW) DIST HORSE AGE TRAINER JOCKEY SP
1 (14) Noble Truth 3 9-3 Charlie Appleby William Buick 4/1F
2 (12) 1 Find 3 9-3 John & Thady Gosden David Egan 40/1
3 (2) nk Dubai Poet 3 9-3 Roger Varian Andrea Atzeni 20/1
4 (13) ¾ Star Girls Aalmal 3 9-0 Henry De Bromhead W J Lee 9/2
5 (11) ½ Rocchigiani 3 9-6 P Schiergen Bauyrzhan Murzabayev 22/1
6 (15) ½ Samburu 3 9-3 John & Thady Gosden Frankie Dettori 11/2
7 (7) 2¼ Monaadah 3 9-3 Saeed bin Suroor Jim Crowley 9/1
8 (9) ¾ Hello You 3 9-5 David Loughnane Rossa Ryan 22/1
9 (6) nk Dubawi Legend 3 9-3 Hugo Palmer James Doyle 9/1
10 (5) nk Alflaila 3 9-3 Owen Burrows Dane O'Neill 11/2
11 (8) ½ Tacarib Bay 3 9-3 Richard Hannon Sean Levey 28/1
12 (10) nk Tuscan 3 9-3 Charles Hills P J McDonald 50/1
13 (3) 4¾ Audience 3 9-3 John & Thady Gosden Ryan Moore 12/1
14 (4) ¾ Toimy Son 3 9-3 Y Barberot Gregory Benoist 18/1
15 (1) 3¼ Mise Le Meas 3 9-0 J P Murtagh Colin Keane 66/1

JERSEY STAKES WINNERS
YR/DATE GR WINNER TRAINER JOCKEY OWNER AGE/WGT SP
2021 CREATIVE FORCE Charlie Appleby James Doyle Godolphin 3-9-01 5/1J
2020 MOLATHAM Roger Varian Jim Crowley Hamdan Al Maktoum 3-9-01 11/2
2019 SPACE TRAVELLER Richard Fahey Danny Tudhope Clipper Logistics 3-9-01 25/1
2018 EXPERT EYE Sir Michael Stoute James McDonald Khalid Abdullah 3-9-01 8/1
2017 3 LE BRIVIDO Andre Fabre FR Pierre-Charles Boudot HRH Prince Faisal bin Khaled 3-9-01 2/1F
2016 3 RIBCHESTER Richard Fahey William Buick Godolphin 3-9-06 7/1
2015 3 DUTCH CONNECTION Charlie Hills Jim Crowley Susan Roy/Cheveley Park Stud 3-9-04 14/1
2014 3 MUSTAJEEB Dermot Weld IRE Pat Smullen Hamdan Al Maktoum 3-9-04 9/2JF
2013 3 GALE FORCE TEN Aidan O'Brien IRE Joseph O'Brien Michael Tabor, Derrick Smith & Sue Magnier 3-8-12 9/2F
2012 3 ISHVANA Aidan O'Brien IRE Seamie Heffernan Annemarie O'Brien 3-8-12 20/1
2011 3 STRONG SUIT Richard Hannon snr Richard Hughes Julie Wood 3-9-06 11/1
2010 3 RAINFALL Mark Johnston Ryan Moore Sheikh Hamdan Bin Mohammed Al Maktoum 3-8-12 8/1
2009 3 OUQBA Barry Hills Tadhg O'Shea Hamdan Al Maktoum 3-9-01 12/1
2008 3 AQLAAM William Haggas Richard Hills Hamdan Al Maktoum 3-9-01 13/2
2007 3 TARIQ Peter Chapple-Hyam Jimmy Fortune Saleh Al Homaizi/Imad Al Sagar 3-9-01 15/2
2006 3 JEREMY Sir Michael Stoute Mick Kinane Betty Moran 3-9-01 9/2
*2005 3 PROCLAMATION Jeremy Noseda Johnny Murtagh Abdullah Saeed Belhab 3-8-13 7/1
2004 3 KHELEYF Saeed bin Suroor Frankie Dettori Godolphin 3-8-10 6/1
2003 3 MEMBERSHIP Clive Brittain Gary Stevens Saeed Manana 3-8-10 20/1
2002 3 JUST JAMES Jeremy Noseda Olivier Peslier Lucayan Stud 3-8-11 20/1
2001 3 MOZART Aidan O'Brien IRE Michael Kinane Michael Tabor & Sue Magnier 3-8-11 7/4F
2000 3 OBSERVATORY John Gosden Kevin Darley Khalid Abdullah 3-8-11 11/2
1999 3 LOTS OF MAGIC Richard Hannon snr Dane O'Neill Peter Valentine 3-8-11 33/1
1998 3 DIKTAT David Loder Darryll Holland Sheikh Mohammed 3-8-10 3/1F
1997 3 AMONG MEN Michael Stoute Michael Kinane Michael Tabor & Sue Magnier 3-8-13 4/1F
1996 3 LUCAYAN PRINCE David Loder Richard Hughes Lucayan Stud 3-8-10 50/1
1995 3 SERGEYEV Richard Hannon snr Richard Hughes Brian Stewart-Brown 3-8-10 5/1F
1994 3 DH GNEISS= Julie Cecil Paul Eddery Matthew Oram 3-8-10 10/1
3 DH RIVER DEEP= Paul Cole Richard Quinn Fahd Salman 3-8-10 20/1
1993 3 ARDKINGLASS Henry Cecil Willie Ryan Sir David Wills 3-9-01 10/1
1992 3 PRINCE FERDINAND Matt McCormack John Reid Jill Winch 3-9-01 6/1
1991 3 SATIN FLOWER John Gosden Steve Cauthen Sheikh Mohammed 3-8-07 12/1
1990 3 SALLY ROUS Geoff Wragg Gary Carter Sir Philip Oppenheimer 3-8-07 20/1
1989 3 ZILZAL Michael Stoute Walter Swinburn Mana Al Maktoum 3-8-10 10/11F
1988 3 INDIAN RIDGE David Elsworth Cash Asmussen Anne Coughlan 3-8-10 10/1
1987 3 MIDYAN Henry Cecil Steve Cauthen Prince A A Faisal 3-9-01 11/2
1986 3 CLIVEDEN Guy Harwood Greville Starkey Anthony Speelman 3-8-10 9/1
1985 3 PENNINE WALK Jeremy Tree Pat Eddery Stavros Niarchos 3-8-10 9/2F
1984 3 MISS SILCA KEY David Elsworth Brian Rouse E Aldridge & Son (Locksmiths) 3-8-07 15/1
1983 3 TECORNO Dick Hern Willie Carson Countess M Esterhazy 3-8-06 8/1
1982 3 MERLINS CHARM Barry Hills Steve Cauthen Robert Sangster 3-8-07 9/1
1981 3 RASA PENANG Robert Armstrong Lester Piggott U Wijewardene 3-8-10 11/1
1980 3 HARD FOUGHT Michael Stoute Lester Piggott Brook Holliday 3-9-02 15/8F
1979/ 3 BLUE REFRAIN John Benstead Brian Rouse Mrs L Wood 3-9-02 12/1
1978 3 CAMDEN TOWN Peter Walwyn Pat Eddery Sir Jules Thorn 3-8-10 4/1F
1977 3 ETIENNE GERARD Michael Stoute Paul Cook P Philipps 3-8-10 25/1
*run at York