Queen Anne Stakes

Group 1, Ascot 14:30
£600,000 added,
4yo plus,
1m, Class 1  
Tuesday 18th June 2019

1 Lord Glitters 14/1
2 Beat The Bank 20/1
3 One Master 20/1
4 Romanised 25/1
16 ran Distances: nk, ¾l, ¾l
Time: 1m 37.40s (fast by 1.20s)
Lord Glitters wins the opening race of 2019 Royal Ascot
Lord Glitters bobs the head and wins the Queen Anne Stakes at Royal @Ascot 🏆 pic.twitter.com/phC7Wu559Z

— ITV Racing (@itvracing) June 18, 2019
Second to Accidental Agent in the straight mile contest in 2018, the David O'Meara-trained Lord Glitters went one place better this time around, producing a game performance under Daniel Tudhope to defeat the Andrew Balding-trained Beat The Bank, to win the £600,000 event by a neck.
Yorkshire-based O'Meara, registering his fourth and biggest winner at Royal Ascot, said: "Lord Glitters always run well here as he loves the track.
"He is not that easy a horse, he can be quite strong and keen. That's what happened in the Lockinge, when he over-raced with no cover. Today, as soon as jumped, Danny got him across and got cover. From there on, it all looked like it went pretty well."
"I thought Danny gave him a lovely ride this afternoon and it was brilliant from the word go.
"Watching the race, it was one of the easiest Royal Ascot runners we've had to watch as he never looked in trouble.
"My assistant Jason Kelly bought this horse and he deserves a mention too.
"We will follow a pretty similar path with him to last year and the Sussex Stakes at Goodwood is probably next up.
"It's super for the yard, not just me. I am just a small cog in what I do - I haven't even ridden out for the last six or seven weeks. The lads have done a great job and it has all come together nicely today."
Nick Turnbull, son of owners Geoff & Sandra Turnbull, commented: "This victory means everything. My Dad has been in this game for 20 years and to win at Royal Ascot is the pinnacle."
Last year's winner Accidental Agent, trained by Eve Johnson-Houghton, refused to come out of the stalls when they opened, before eventually consenting to race, but was several hundred yards behind the other runners. The stewards deemed him to have been a runner in the contest, but some bookmakers are refunding stakes on the horse.
The winning time was 1m 37.4s, which was 1.1s outside the course record set by Ribchester in 2017.
Queen Anne Stakes (British Champions Series)
£600,000 added, 4yo plus, 1m, Class 1
16 ran
Going: Good
POS
BTN
HORSE
AGE
WGT
ISP
JOCKEY & TRAINER
1
LORD GLITTERS (FR)
6
9-0
14/1
J: Daniel Tudhope T: David O'Meara
2
nk
BEAT THE BANK
5
9-0
20/1
J: Silvestre De Sousa T: Andrew Balding
3
¾
ONE MASTER
5
8-11
20/1
J: Pierre-Charles Boudot T: William Haggas
4
¾
ROMANISED (IRE)
4
9-0
25/1
J: William James Lee T: K. J. Condon, Ireland
5
1¼
LE BRIVIDO (FR)
5
9-0
11/2
J: Ryan Moore T: Aidan O'Brien, Ireland
6
½
LAURENS (FR)
4
8-11
11/2
J: P. J. McDonald T: K. R. Burke
7
ns
MUSTASHRY
6
9-0
11/2
J: Jim Crowley T: Sir Michael Stoute
8
1½
BARNEY ROY
5
9-0
5/1
J: James Doyle T: Charlie Appleby
9
¾
SHARJA BRIDGE
5
9-0
20/1
J: Andrea Atzeni T: Roger Varian
10
¾
MATTERHORN (IRE)
4
9-0
14/1
J: Oisin Murphy T: Mark Johnston
11
1¼
STORMY ANTARCTIC
6
9-0
20/1
J: Gerald Mosse T: Ed Walker
12
½
HAZAPOUR (IRE)
4
9-0
12/1
J: Frankie Dettori T: D. K. Weld, Ireland
13
1
MYTHICAL MAGIC (IRE)
4
9-0
50/1
J: Kerrin McEvoy T: Charlie Appleby
14
4½
DREAM CASTLE
5
9-0
20/1
J: Christophe Soumillon T: Saeed bin Suroor
15
nk
OLMEDO (FR)
4
9-0
16/1
J: Cristian Demuro T: Jean-Claude Rouget, France
rr
ACCIDENTAL AGENT
5
9-0
14/1
J: Charles Bishop T: Eve Johnson Houghton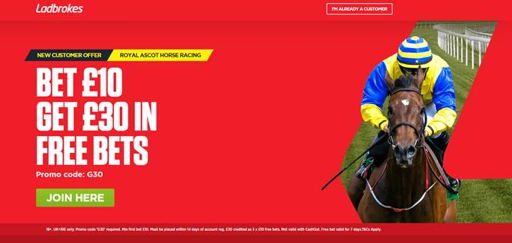 THE QUEEN ANNE STAKES
Past Results
2018-WINNER-ACCIDENTAL AGENT
2017-WINNER-RIBCHESTER 4-9-00 Owner-Godolphin; Trainer-Richard Fahey; Jockey-William Buick; SP-11/10F
2ND-Mutakayyef 6-9-00 Owner-Hamdan Al Maktoum; Trainer-William Haggas; Jockey-Jim Crowley; SP-5/1
3RD-Deauville 4-9-00 Owner-Fitri Hay, Michael Tabor, Sue Magnier, Derrick Smith; Trainer-Aidan O'Brien IRE; Jockey-Ryan Moore; SP-12/1
16 ran; Time-1m 36.60s; Dist-11⁄4, nk
2016-WINNER-TEPIN 5-8-11 Owner-Robert Masterson; Trainer-Mark Casse USA; Jockey-Julien Leparoux; SP-11/2
2ND-Belardo 4-9-00 Owner-Godolphin & Prince A A Faisal; Trainer-Roger Varian; Jockey-James Doyle; SP-9/2 Jt Fav
3RD-Lightning Spear 5-9-00 Owner-Qatar Racing Limited; Trainer-David Simcock; Jockey-Oisin Murphy; SP-20/1
13 ran; Time-1m 43.98s; Dist-1⁄2, 11⁄4 9/2 Jt Fav Ervedya (5th)
2015-WINNER-SOLOW -9-00 Owner-Wertheimer & Frere; Trainer-Freddy Head FR; Jockey-Maxime Guyon; SP-11/8 Fav
2ND-Esoterique 5-8-11 Owner-Baron Edouard De Rothschild; Trainer-Andre Fabre FR; Jockey-Pierre Charles-Boudot; SP-16/1
3RD-Cougar Mountain 4-9-00 Owner-Michael Tabor, Derrick Smith & Sue Magnier; Trainer-Aidan O'Brien IRE; Jockey-Ryan Moore: SP-16/1
8 ran; Time-1m 37.97s; Dist-1, nk
2014-WINNER-TORONADO 4-9-00 Owner-Al Shaqab Racing; Trainer-Richard Hannon; Jockey- Richard Hughes; SP-4/5 Fav
2ND-Verrazano 4-9-00 Owner-Sue Magnier, Michael Tabor & Derrick Smith; Trainer-Aidan O'Brien IRE; Jockey-Joseph O'Brien; SP-6/1
3RD Anodin 4-9-00 Owner-Wertheimer & Frere; Trainer-Freddy Head FR; Jockey-Olivier Peslier; SP-9/1
10 ran; Time-1m 37.73s; Dist-3⁄4, 11⁄4
2013-WINNER-DECLARATION OF WAR 4-9-00 Owner-Sue Magnier, Michael Tabor, Derrick Smith & Joseph Allen; Trainer-
Aidan O'Brien IRE; Jockey-Joseph O'Brien; SP-15/2
2ND-Aljamaaheer 4-9-00 Owner-Hamdan Al Maktoum; Trainer-Roger Varian; Jockey-Paul Hanagan; SP-8/1
3RD-Gregorian 4-9-00 Owner-Princess Haya Of Jordan; Trainer-John Gosden; Jockey-Tom Queally; SP-16/1
13 ran; Time-1m 38.48s; Dist-¾, ½ 5/4 Fav Animal Kingdom (11th)
2012-WINNER-FRANKEL 4-9-00 Owner-Khalid Abdullah; Trainer-Sir Henry Cecil; Jockey-Tom Queally; SP-1/10 Fav
2ND-Excelebration 4-9-00 Owner-Derrick Smith, Sue Magnier & Michael Tabor; Trainer-Aidan O'Brien IRE; Jockey-Joseph O'Brien; SP-5/1
3RD-Side Glance 5-9-00 Owner-Qatar Racing Limited; Trainer-Andrew Balding; Jockey-Jimmy Fortune; SP-33/1
11 ran, Time-1m 37.85s; Dist 11, nk
2011-WINNER-CANFORD CLIFFS 4-9-00 Owner-The Heffer Syndicate, Michael Tabor & Derrick Smith; Trainer-Richard Hannon; Jockey-Richard Hughes; SP-11/8
2ND-Goldikova 6-8-13 Owner-Wertheimer et Frere; Trainer-Freddy Head FR; Jockey-Olivier Peslier; SP-5/4 Fav
3RD-Cityscape 5-9-00 Owner-Khalid Abdullah; Trainer-Roger Charlton; Jockey-Ryan Moore; SP-14/1
7 ran, Time-1m 38.38s; Dist: 1, 1¾
2010-WINNER-GOLDIKOVA 5-8-11 Owner-Wertheimer et Frere; Trainer-Freddy Head FR; Jockey-Olivier Peslier; SP-11/8 Fav
2ND-Paco Boy 5-9-00 Owner-The Calvera Partnership No 2; Trainer-Richard Hannon; Jockey-Richard Hughes; SP-11/4
3RD-Dream Eater 5-9-00 Owner-Jeff Smith; Trainer-Andrew Balding; Jockey-Jimmy Fortune; SP-50/1
10 ran, Time-1m 37.74s; Dist: nk, 3¼
2009-WINNER- PACO BOY 4-9-00 Owner-The Calvera Partnership No 2; Trainer-Richard Hannon; Jockey-Richard Hughes; SP-100/30
2ND-Cesare 8-9-00 Owner-Cheveley Park Stud Ltd; Trainer-James Fanshawe; Jockey-Johnny Murtagh; SP-11/1
3RD-Aqlaam 4-9-00 Owner-Hamdan Al Maktoum; Trainer-William Haggas; Jockey-Richard Hills; SP-10/1
9 ran, Time-1m 39.31s; Dist: 1½, ½. 9/4 Fav Gladiatorus (6th)
2008-WINNER-HARADASUN 5-9-00 Owner-Frank Tagg/Sue Magnier/Frank Meduri/Garry Moffitt; Trainer-Aidan O'Brien
IRE; Jockey-Johnny Murtagh; SP-5/1
2ND-Darjina 4-8-11 Owner-Princess Zahra Aga Khan; Trainer-Alain De Royer-Dupre FR; Jockey-Christophe Soumillon; SP-5/1
3RD-Finsceal Beo 4-8-11 Owner-Michael Ryan; Trainer-Jim Bolger IRE; Jockey-Kevin Manning; SP-9/2 Fav
11 ran, Time-1m 38.98s, Dist: hd, ¾
2007-WINNER-RAMONTI 5-9-00 Owner-Godolphin; Trainer-Saeed bin Suroor; Jockey-Frankie Dettori; SP-5/1
2ND-Jeremy 4-9-00 Owner-Betty Moran; Trainer-Sir Michael Stoute; Jockey-Ryan Moore; SP-14/1
3RD-Turtle Bowl 5-9-00 Owner-B van Dalfsen; Trainer-Francois Rohaut FR; Jockey-Olivier Peslier; SP-33/1
8 ran, Time-1m 37.21s, Dist: sh, sh 10/11 Fav George Washington (4th)
2006-WINNER-AD VALOREM 4-9-00 Owner-Sue Magnier & Bob Ingham; Trainer-Aidan O'Brien IRE; Jockey-Kieren Fallon; SP-13/2
2ND-Court Masterpiece 6-9-00 Owner-Gainsborough Stud; Trainer-Ed Dunlop; Jockey-Jamie Spencer; SP-11/2
3RD-Proclamation 4-9-00 Owner-Godolphin; Trainer-Saeed bin Suroor; Jockey-Frankie Dettori; SP-2/1
7 ran, Time-1m 40.0s, Dist: 1½, nk 7/4 Fav Peeress (4th)
2005-WINNER-VALIXIR 4-9-00 Owner-H H Aga Khan; Trainer-Andre Fabre FR; Jockey-Christophe Soumillon; SP-4/1
2ND-Rakti 6-9-00 Owner-Gary Tanaka; Trainer-Michael Jarvis; Jockey-Philip Robinson; SP-5/6 Fav
3RD-Starcraft 5-9-00 Owner-The Australian Syndicate; Trainer-Luca Cumani; Jockey-Darryll Holland; SP-7/1
10 ran, Time-1m 36.64s Dist: 1½, ½ (Run at York)
2004-WINNER-REFUSE TO BEND 4-9-00 Owner-Godolphin; Trainer-Saeed bin Suroor; Jockey-Frankie Dettori; SP-12/1
2ND-Soviet Song 4-8-11 Owner-Elite Racing Club; Trainer-James Fanshawe; Jockey-Johnny Murtagh; SP-6/1
3RD-Salselon 5-9-00 Owner-Scuderia Briantea Srl; Trainer-Luca Cumani; Jockey-Darryll Holland; SP-12/1
16 ran, Time-1m 39.14s Dist: nk, ¾ 5/2 Fav Six Perfections (6th)
2003-WINNER-DUBAI DESTINATION 4-9-00 Owner-Godolphin; Trainer-Saeed bin Suroor; Jockey-Frankie Dettori; SP-9/2
*2ND-Right Approach 4-9-00 Owner-The Queen; Trainer-Sir Michael Stoute; Jockey-Kieren Fallon; SP-20/1
3RD-Where Or When 4-9-00 Owner-John Humphreys (Turf Accountants Ltd); Trainer-Terry Mills; Jockey-Kevin Darley; SP- 8/1
10 ran, Time-1m 38.56s Dist: 4, ¾ 8/13 Fav Hawk Wing (7th)
*Tillerman originally finished second but was disqualified after failing a post-race urine test