Queen Anne Stakes

Group 1, Ascot 14:30
£375,000 added,
4yo plus,
1m, Class 1  
Tuesday 16th June 2015

1 Solow 11/8F
2 Esoterique 16/1
3 Cougar Mountain 16/1
8 ran Distances: 1l, nk, 2l
TIME 1m 37.97s (fast by 0.83s)
It's a 1-2 for France as Solow beats Esoterique

Solow gave Freddy Head a second winner of the Queen Anne Stakes - Goldikova won the Group One mile race for the French trainer in the same colours, those of the Wertheimer brothers, in 2010 - when taking the opening race by a length.

Head, who trains at Chantilly is France, said: "He is a fantastic horse, a great warrior who can do anything - you can wait, you can lead. I didn't think the pace was that fast and he got caught for speed for a moment, but you are running against the best; what do you expect?

"You beat us on Sunday in the Prix de Diane and we come and beat you now, it's what you call the entente cordiale!"

"I hope he lasts and we have many more years with him. Maybe we will come back for the Sussex Stakes at Goodwood. We'll see - I'm not going to run in everything that comes because I want him to last. I'm not a fan of the Keeneland track - I think it's a bit tight so we won't go to America [for the Breeders'Cup] this year. Next year will be the same - he hasn't got that many races to run, so it's Dubai, Longchamp and Ascot.

"He's a lovely horse, great balance, great action, great mover, very easy to train, great mind, which is very special because at two and three he was a very nervous horse, wouldn't travel well and things, so he has changed with time and with racing. I think we will still have some more good days with him.

"I love Ascot and have got some great memories of being here".

Maxime Guyon, who rode the son of Singspiel, said: "It's amazing. Before the race we didn't know if Able Friend could win because, in Hong Kong, he is the best horse but, today, the boss is Solow.

"I think he is the best horse that I have ridden in my career. It's amazing because this year is a new contract for me with my new bosses, the Wertheimers. When you can win a Group One at Ascot, it's amazing.

"My horse was really relaxed in the race and showed a very good turn of foot. We didn't know how he would react to Ascot because he hadn't raced here before and it was also the first time in a straight line - he has proved he is the best today."
Two 16/1 shots chased home the 11/8 favourite, as runner-up Esoterique went down by a length, but held Cougar Mountain by a neck.

Five-year-old Esoterique, a mare by Danehill Dancer and ridden by Pierre Charles Boudot, carried the colours of Baron Edouard De Rothschild. Her victories last season included Deauville's Group One Prix Rothschild, which is restricted to fillies and mares.

Trainer Andre Fabre said: "I'm delighted by her - she ran a very good race.

"The winner has a very high rating, and when we go back to racing her against females she will probably win another Group One. She definitely needs this type of going."

Aidan O'Brien said of Cougar Mountain: "He ran very well. As he sharpens up he seems very happy at a mile, but in time he might get a mile and a quarter. The first-time cheekpieces were no disadvantage."
John Moore did not have an explanation for Able Friend's disappointing sixth over Ascot's straight mile.

The trainer said: "The jockey just reported that four out there wasn't much in the tank. Able Friend wasn't himself and didn't show the usual kick.

"He seems to have pulled up OK but it is disappointing to say the least. Thanks to all for inviting us and for being part of the Royal Meeting.

"Today just wasn't his day. We will fly him back to Hong Kong in mid-July and we will prepare him for the races there and then will decide where he goes. I am sure I will have him back in Hong Kong.

"This is quite an expedition here and there is some thought that things like this might happen. He seems OK and we will get back to Hong Kong and start winning there again.

"It is not usual for him to get warm before a race - he is usually very quiet. But he has come away and is in a different environment and that may have been one of the telling factors.

"I am just happy to be here and be a part of the Royal Meeting with a horse that we thought would have performed better than he did. But that is racing."

Able Friend's regular jockey Joao Moreira remarked: "Surely, he did not bring the best of himself today.

"The reason, I cannot tell you right now. Obviously, there was something he did not quite enjoy today - it could be the uphill of the track, the pace of the race, first time out of Hong Kong, I don't know.

"As I said, I was disappointed in his run but at the same time I am very proud of what he has done for me in the past - he is a very good horse and has been very good for me."

Queen Anne Stakes (British Champions Series)
£375,000 added, 4yo plus, 1m, Class 1
8 ran
Going: Good, Good to Firm in places
Pos
Draw
Dist
Horse SP
Jockey Weight
Trainer
Age
1st
(4)
Solow 11/8f
M Guyon
F Head
5
2nd
(1)
1
Esoterique (IRE) 16/1
P C Boudot
A Fabre
5
3rd
(2)
nk
Cougar Mountain (IRE) 16/1
R L Moore
9-0
A P O'Brien
4
4th
(6)
2
Toormore (IRE) 8/1
R Hughes
9-0
R Hannon
4
5th
(5)
1&frac12
Night Of Thunder (IRE) 4/1
James Doyle
9-0
R Hannon
4
6th
(7)
4
Able Friend (AUS) 11/4
J Moreira
9-0
J Moore
6
7th
(8)
6
Here Comes When (IRE) 33/1
Jim Crowley
9-0
A M Balding
5
8th
(3)
&frac34
Glory Awaits (IRE) 66/1
S De Sousa
9-0
K A Ryan
5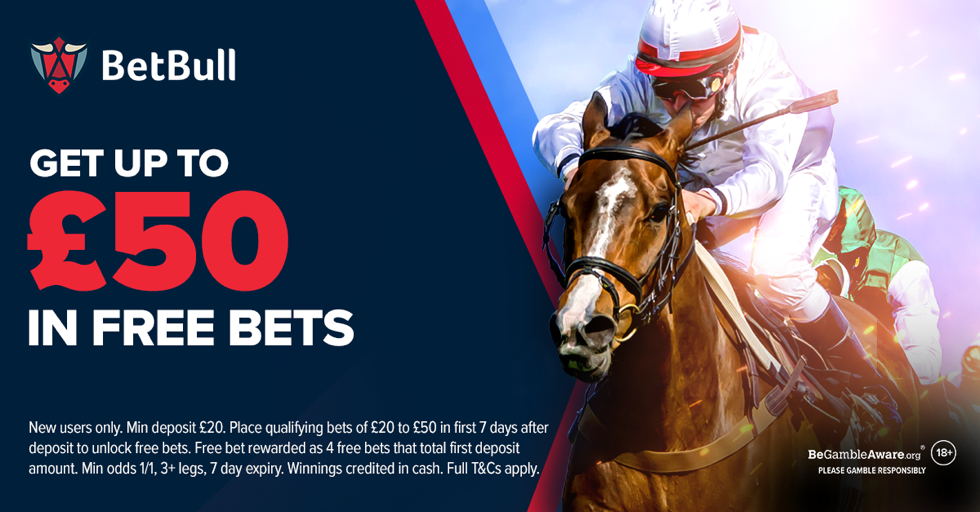 THE QUEEN ANNE STAKES
Past Results
2014-WINNER-TORONADO 4-9-00 Owner-Al Shaqab Racing; Trainer-Richard Hannon; Jockey- Richard Hughes; SP-4/5 Fav
2ND-Verrazano 4-9-00 Owner-Sue Magnier, Michael Tabor & Derrick Smith; Trainer-Aidan O'Brien IRE; Jockey-Joseph O'Brien; SP-6/1
3RD Anodin 4-9-00 Owner-Wertheimer & Frere; Trainer-Freddy Head FR; Jockey-Olivier Peslier; SP-9/1
10 ran; Time-1m 37.73s; Dist-3⁄4, 11⁄4
2013-WINNER-DECLARATION OF WAR 4-9-00 Owner-Sue Magnier, Michael Tabor, Derrick Smith & Joseph Allen; Trainer-
Aidan O'Brien IRE; Jockey-Joseph O'Brien; SP-15/2
2ND-Aljamaaheer 4-9-00 Owner-Hamdan Al Maktoum; Trainer-Roger Varian; Jockey-Paul Hanagan; SP-8/1
3RD-Gregorian 4-9-00 Owner-Princess Haya Of Jordan; Trainer-John Gosden; Jockey-Tom Queally; SP-16/1
13 ran; Time-1m 38.48s; Dist-¾, ½ 5/4 Fav Animal Kingdom (11th)
2012-WINNER-FRANKEL 4-9-00 Owner-Khalid Abdullah; Trainer-Sir Henry Cecil; Jockey-Tom Queally; SP-1/10 Fav
2ND-Excelebration 4-9-00 Owner-Derrick Smith, Sue Magnier & Michael Tabor; Trainer-Aidan O'Brien IRE; Jockey-Joseph O'Brien; SP-5/1
3RD-Side Glance 5-9-00 Owner-Qatar Racing Limited; Trainer-Andrew Balding; Jockey-Jimmy Fortune; SP-33/1
11 ran, Time-1m 37.85s; Dist 11, nk
2011-WINNER-CANFORD CLIFFS 4-9-00 Owner-The Heffer Syndicate, Michael Tabor & Derrick Smith; Trainer-Richard Hannon; Jockey-Richard Hughes; SP-11/8
2ND-Goldikova 6-8-13 Owner-Wertheimer et Frere; Trainer-Freddy Head FR; Jockey-Olivier Peslier; SP-5/4 Fav
3RD-Cityscape 5-9-00 Owner-Khalid Abdullah; Trainer-Roger Charlton; Jockey-Ryan Moore; SP-14/1
7 ran, Time-1m 38.38s; Dist: 1, 1¾
2010-WINNER-GOLDIKOVA 5-8-11 Owner-Wertheimer et Frere; Trainer-Freddy Head FR; Jockey-Olivier Peslier; SP-11/8 Fav
2ND-Paco Boy 5-9-00 Owner-The Calvera Partnership No 2; Trainer-Richard Hannon; Jockey-Richard Hughes; SP-11/4
3RD-Dream Eater 5-9-00 Owner-Jeff Smith; Trainer-Andrew Balding; Jockey-Jimmy Fortune; SP-50/1
10 ran, Time-1m 37.74s; Dist: nk, 3¼
2009-WINNER- PACO BOY 4-9-00 Owner-The Calvera Partnership No 2; Trainer-Richard Hannon; Jockey-Richard Hughes; SP-100/30
2ND-Cesare 8-9-00 Owner-Cheveley Park Stud Ltd; Trainer-James Fanshawe; Jockey-Johnny Murtagh; SP-11/1
3RD-Aqlaam 4-9-00 Owner-Hamdan Al Maktoum; Trainer-William Haggas; Jockey-Richard Hills; SP-10/1
9 ran, Time-1m 39.31s; Dist: 1½, ½. 9/4 Fav Gladiatorus (6th)
2008-WINNER-HARADASUN 5-9-00 Owner-Frank Tagg/Sue Magnier/Frank Meduri/Garry Moffitt; Trainer-Aidan O'Brien
IRE; Jockey-Johnny Murtagh; SP-5/1
2ND-Darjina 4-8-11 Owner-Princess Zahra Aga Khan; Trainer-Alain De Royer-Dupre FR; Jockey-Christophe Soumillon; SP-5/1
3RD-Finsceal Beo 4-8-11 Owner-Michael Ryan; Trainer-Jim Bolger IRE; Jockey-Kevin Manning; SP-9/2 Fav
11 ran, Time-1m 38.98s, Dist: hd, ¾
2007-WINNER-RAMONTI 5-9-00 Owner-Godolphin; Trainer-Saeed bin Suroor; Jockey-Frankie Dettori; SP-5/1
2ND-Jeremy 4-9-00 Owner-Betty Moran; Trainer-Sir Michael Stoute; Jockey-Ryan Moore; SP-14/1
3RD-Turtle Bowl 5-9-00 Owner-B van Dalfsen; Trainer-Francois Rohaut FR; Jockey-Olivier Peslier; SP-33/1
8 ran, Time-1m 37.21s, Dist: sh, sh 10/11 Fav George Washington (4th)
2006-WINNER-AD VALOREM 4-9-00 Owner-Sue Magnier & Bob Ingham; Trainer-Aidan O'Brien IRE; Jockey-Kieren Fallon; SP-13/2
2ND-Court Masterpiece 6-9-00 Owner-Gainsborough Stud; Trainer-Ed Dunlop; Jockey-Jamie Spencer; SP-11/2
3RD-Proclamation 4-9-00 Owner-Godolphin; Trainer-Saeed bin Suroor; Jockey-Frankie Dettori; SP-2/1
7 ran, Time-1m 40.0s, Dist: 1½, nk 7/4 Fav Peeress (4th)
2005-WINNER-VALIXIR 4-9-00 Owner-H H Aga Khan; Trainer-Andre Fabre FR; Jockey-Christophe Soumillon; SP-4/1
2ND-Rakti 6-9-00 Owner-Gary Tanaka; Trainer-Michael Jarvis; Jockey-Philip Robinson; SP-5/6 Fav
3RD-Starcraft 5-9-00 Owner-The Australian Syndicate; Trainer-Luca Cumani; Jockey-Darryll Holland; SP-7/1
10 ran, Time-1m 36.64s Dist: 1½, ½ (Run at York)
2004-WINNER-REFUSE TO BEND 4-9-00 Owner-Godolphin; Trainer-Saeed bin Suroor; Jockey-Frankie Dettori; SP-12/1
2ND-Soviet Song 4-8-11 Owner-Elite Racing Club; Trainer-James Fanshawe; Jockey-Johnny Murtagh; SP-6/1
3RD-Salselon 5-9-00 Owner-Scuderia Briantea Srl; Trainer-Luca Cumani; Jockey-Darryll Holland; SP-12/1
16 ran, Time-1m 39.14s Dist: nk, ¾ 5/2 Fav Six Perfections (6th)
2003-WINNER-DUBAI DESTINATION 4-9-00 Owner-Godolphin; Trainer-Saeed bin Suroor; Jockey-Frankie Dettori; SP-9/2
*2ND-Right Approach 4-9-00 Owner-The Queen; Trainer-Sir Michael Stoute; Jockey-Kieren Fallon; SP-20/1
3RD-Where Or When 4-9-00 Owner-John Humphreys (Turf Accountants Ltd); Trainer-Terry Mills; Jockey-Kevin Darley; SP- 8/1
10 ran, Time-1m 38.56s Dist: 4, ¾ 8/13 Fav Hawk Wing (7th)
*Tillerman originally finished second but was disqualified after failing a post-race urine test