Queen Anne Stakes

Group 1, Ascot 13:50
Winner: £148,000,
4yo plus,
1m, Class 1  
Tuesday 16th June 2020

1 Circus Maximus 4/1F
2 Terebellum 5/1
3 Marie's Diamond 40/1
15 ran NR: Bless Him Distances: hd, 3l, hd
Time: 1m 40.05s (slow by 1.45s)
Circus Maximus wins The Queen Anne Stakes at @AscotRacecourse on the nod ahead of Terebellum pic.twitter.com/Ay5jFU4bZo

— ITV Racing (@itvracing) June 16, 2020
Circus Maximus wins the Queen Anne, getting the nod in the photo finish from Terebellum.
Winner of the St James's Palace Stakes 12 months ago, the Aidan O'Brien-trained Circus Maximus went on to suffer a narrow defeat at the hands of Too Darn Hot in the Sussex Stakes before landing the Prix du Moulin and finishing fourth in the Breeders' Cup Mile.
The four-year-old was the 4-1 favourite to double his Royal Ascot tally, just ahead of John Gosden's recent Newmarket-winning filly Terebellum and the big two fought out a thrilling finish.
There was little to choose between the pair entering the final furlong and no quarter was given by either horse, with Ryan Moore aboard Circus Maximus and Frankie Dettori on Terebellum both in full flight.
As the line loomed, Circus Maximus just began to get the better of the argument and was a head in front where it mattered. Marie's Diamond was three lengths away in third.
O'Brien said from his Ballydoyle base in County Tipperary: "I'm delighted. That's him exactly – he's very tough. He quickened and then toughed it out, it's unbelievable really. Ryan gave him a brilliant ride.
"It's very exciting. Ascot is usually a very busy week for us, so it's brilliant today to see all the preliminaries and everything.
"There's a lot of stuff we are getting to see that we wouldn't if we were at the races. We've got a great team of people doing everything when we're not there. We couldn't be happier."
He added: "He's a very good horse and has a great pedigree. He has pace, he's tough and he's brave. He's a trademark Galileo with loads of speed.
"I think he is an underestimated horse. He's a very solid horse and his best form is at a mile which makes him more valuable. He's able to jump and travel early and he loves getting eyeballed. He toughs it out really well.
"A mile is his trip. He's lazy which is why he wears blinkers. It's only when the tempo is really strong like that he really focuses. The problem with mile-and-a-quarter and mile-and-a-half races is the tempo is not strong enough and you can't get him to focus.
"He's like a fighter. If you don't get his blood up he doesn't really bother. A mile is what he's comfortable at. I'd imagine he'd stay at that trip. The pace of the mile races gets his blood up.
"I'd say the Sussex Stakes is the race for him and he's comfortable racing round a bend as well."
Queen Anne Stakes (British Champions Series)
Winner: £148,000, 4yo plus, 1m, Class 1
15 ran
Going: Good to Soft
POS. (DRAW) DIST HORSE AGE WGT TRAINER JOCKEY SP
1 (4) Circus Maximus 4 9-0 A P O'Brien Ryan Moore 4/1F
2 (8)
hd
Terebellum 4 8-11 John Gosden Frankie Dettori 5/1
3 (15)
3
Marie's Diamond 4 9-0 Mark Johnston Joe Fanning 40/1
4 (12)
hd
Roseman 4 9-0 Roger Varian Andrea Atzeni 11/1
5 (7)
1
Accidental Agent 6 9-0 Eve Johnson Houghton Charles Bishop 100/1
6 (1)
nk
Space Traveller 4 9-0 Richard Fahey Daniel Tudhope 25/1
7 (14) nk Mohaather 4 9-0 Marcus Tregoning Jim Crowley 6/1
8 (6)
½
Skardu 4 9-0 William Haggas James Doyle 10/1
9 (11)
nk
Billesdon Brook 5 8-11 Richard Hannon Sean Levey 22/1
10 (13)
¾
Fox Chairman 4 9-0 Andrew Balding Silvestre De Sousa 7/1
11 (5)
½
Mustashry 7 9-0 Sir Michael Stoute Dane O'Neill 12/1
12 (16)
¾
Escobar 6 9-0 David O'Meara Adam Kirby 80/1
13 (9)
1
Duke Of Hazzard 4 9-0 Paul & Oliver Cole P J McDonald 25/1
14 (10)
2
Plumatic 6 9-0 F-H Graffard Oisin Murphy 12/1
15 (3)
3
Turjomaan 4 9-0 Roger Varian David Egan 33/1
NR 2 (2) Bless Him 6 9-0 David Simcock NON RUNNER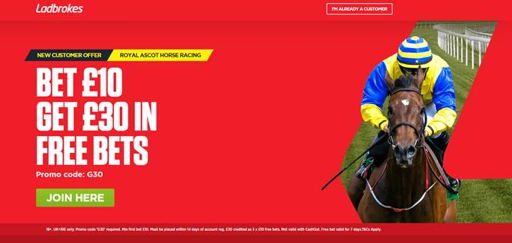 THE QUEEN ANNE STAKES
Past Results
2019-WINNER-LORD GLITTERS
2018-WINNER-ACCIDENTAL AGENT
2017-WINNER-RIBCHESTER 4-9-00 Owner-Godolphin; Trainer-Richard Fahey; Jockey-William Buick; SP-11/10F
2ND-Mutakayyef 6-9-00 Owner-Hamdan Al Maktoum; Trainer-William Haggas; Jockey-Jim Crowley; SP-5/1
3RD-Deauville 4-9-00 Owner-Fitri Hay, Michael Tabor, Sue Magnier, Derrick Smith; Trainer-Aidan O'Brien IRE; Jockey-Ryan Moore; SP-12/1
16 ran; Time-1m 36.60s; Dist-11⁄4, nk
2016-WINNER-TEPIN 5-8-11 Owner-Robert Masterson; Trainer-Mark Casse USA; Jockey-Julien Leparoux; SP-11/2
2ND-Belardo 4-9-00 Owner-Godolphin & Prince A A Faisal; Trainer-Roger Varian; Jockey-James Doyle; SP-9/2 Jt Fav
3RD-Lightning Spear 5-9-00 Owner-Qatar Racing Limited; Trainer-David Simcock; Jockey-Oisin Murphy; SP-20/1
13 ran; Time-1m 43.98s; Dist-1⁄2, 11⁄4 9/2 Jt Fav Ervedya (5th)
2015-WINNER-SOLOW -9-00 Owner-Wertheimer & Frere; Trainer-Freddy Head FR; Jockey-Maxime Guyon; SP-11/8 Fav
2ND-Esoterique 5-8-11 Owner-Baron Edouard De Rothschild; Trainer-Andre Fabre FR; Jockey-Pierre Charles-Boudot; SP-16/1
3RD-Cougar Mountain 4-9-00 Owner-Michael Tabor, Derrick Smith & Sue Magnier; Trainer-Aidan O'Brien IRE; Jockey-Ryan Moore: SP-16/1
8 ran; Time-1m 37.97s; Dist-1, nk
2014-WINNER-TORONADO 4-9-00 Owner-Al Shaqab Racing; Trainer-Richard Hannon; Jockey- Richard Hughes; SP-4/5 Fav
2ND-Verrazano 4-9-00 Owner-Sue Magnier, Michael Tabor & Derrick Smith; Trainer-Aidan O'Brien IRE; Jockey-Joseph O'Brien; SP-6/1
3RD Anodin 4-9-00 Owner-Wertheimer & Frere; Trainer-Freddy Head FR; Jockey-Olivier Peslier; SP-9/1
10 ran; Time-1m 37.73s; Dist-3⁄4, 11⁄4
2013-WINNER-DECLARATION OF WAR 4-9-00 Owner-Sue Magnier, Michael Tabor, Derrick Smith & Joseph Allen; Trainer-
Aidan O'Brien IRE; Jockey-Joseph O'Brien; SP-15/2
2ND-Aljamaaheer 4-9-00 Owner-Hamdan Al Maktoum; Trainer-Roger Varian; Jockey-Paul Hanagan; SP-8/1
3RD-Gregorian 4-9-00 Owner-Princess Haya Of Jordan; Trainer-John Gosden; Jockey-Tom Queally; SP-16/1
13 ran; Time-1m 38.48s; Dist-¾, ½ 5/4 Fav Animal Kingdom (11th)
2012-WINNER-FRANKEL 4-9-00 Owner-Khalid Abdullah; Trainer-Sir Henry Cecil; Jockey-Tom Queally; SP-1/10 Fav
2ND-Excelebration 4-9-00 Owner-Derrick Smith, Sue Magnier & Michael Tabor; Trainer-Aidan O'Brien IRE; Jockey-Joseph O'Brien; SP-5/1
3RD-Side Glance 5-9-00 Owner-Qatar Racing Limited; Trainer-Andrew Balding; Jockey-Jimmy Fortune; SP-33/1
11 ran, Time-1m 37.85s; Dist 11, nk
2011-WINNER-CANFORD CLIFFS 4-9-00 Owner-The Heffer Syndicate, Michael Tabor & Derrick Smith; Trainer-Richard Hannon; Jockey-Richard Hughes; SP-11/8
2ND-Goldikova 6-8-13 Owner-Wertheimer et Frere; Trainer-Freddy Head FR; Jockey-Olivier Peslier; SP-5/4 Fav
3RD-Cityscape 5-9-00 Owner-Khalid Abdullah; Trainer-Roger Charlton; Jockey-Ryan Moore; SP-14/1
7 ran, Time-1m 38.38s; Dist: 1, 1¾
2010-WINNER-GOLDIKOVA 5-8-11 Owner-Wertheimer et Frere; Trainer-Freddy Head FR; Jockey-Olivier Peslier; SP-11/8 Fav
2ND-Paco Boy 5-9-00 Owner-The Calvera Partnership No 2; Trainer-Richard Hannon; Jockey-Richard Hughes; SP-11/4
3RD-Dream Eater 5-9-00 Owner-Jeff Smith; Trainer-Andrew Balding; Jockey-Jimmy Fortune; SP-50/1
10 ran, Time-1m 37.74s; Dist: nk, 3¼
2009-WINNER- PACO BOY 4-9-00 Owner-The Calvera Partnership No 2; Trainer-Richard Hannon; Jockey-Richard Hughes; SP-100/30
2ND-Cesare 8-9-00 Owner-Cheveley Park Stud Ltd; Trainer-James Fanshawe; Jockey-Johnny Murtagh; SP-11/1
3RD-Aqlaam 4-9-00 Owner-Hamdan Al Maktoum; Trainer-William Haggas; Jockey-Richard Hills; SP-10/1
9 ran, Time-1m 39.31s; Dist: 1½, ½. 9/4 Fav Gladiatorus (6th)
2008-WINNER-HARADASUN 5-9-00 Owner-Frank Tagg/Sue Magnier/Frank Meduri/Garry Moffitt; Trainer-Aidan O'Brien
IRE; Jockey-Johnny Murtagh; SP-5/1
2ND-Darjina 4-8-11 Owner-Princess Zahra Aga Khan; Trainer-Alain De Royer-Dupre FR; Jockey-Christophe Soumillon; SP-5/1
3RD-Finsceal Beo 4-8-11 Owner-Michael Ryan; Trainer-Jim Bolger IRE; Jockey-Kevin Manning; SP-9/2 Fav
11 ran, Time-1m 38.98s, Dist: hd, ¾
2007-WINNER-RAMONTI 5-9-00 Owner-Godolphin; Trainer-Saeed bin Suroor; Jockey-Frankie Dettori; SP-5/1
2ND-Jeremy 4-9-00 Owner-Betty Moran; Trainer-Sir Michael Stoute; Jockey-Ryan Moore; SP-14/1
3RD-Turtle Bowl 5-9-00 Owner-B van Dalfsen; Trainer-Francois Rohaut FR; Jockey-Olivier Peslier; SP-33/1
8 ran, Time-1m 37.21s, Dist: sh, sh 10/11 Fav George Washington (4th)
2006-WINNER-AD VALOREM 4-9-00 Owner-Sue Magnier & Bob Ingham; Trainer-Aidan O'Brien IRE; Jockey-Kieren Fallon; SP-13/2
2ND-Court Masterpiece 6-9-00 Owner-Gainsborough Stud; Trainer-Ed Dunlop; Jockey-Jamie Spencer; SP-11/2
3RD-Proclamation 4-9-00 Owner-Godolphin; Trainer-Saeed bin Suroor; Jockey-Frankie Dettori; SP-2/1
7 ran, Time-1m 40.0s, Dist: 1½, nk 7/4 Fav Peeress (4th)
2005-WINNER-VALIXIR 4-9-00 Owner-H H Aga Khan; Trainer-Andre Fabre FR; Jockey-Christophe Soumillon; SP-4/1
2ND-Rakti 6-9-00 Owner-Gary Tanaka; Trainer-Michael Jarvis; Jockey-Philip Robinson; SP-5/6 Fav
3RD-Starcraft 5-9-00 Owner-The Australian Syndicate; Trainer-Luca Cumani; Jockey-Darryll Holland; SP-7/1
10 ran, Time-1m 36.64s Dist: 1½, ½ (Run at York)
2004-WINNER-REFUSE TO BEND 4-9-00 Owner-Godolphin; Trainer-Saeed bin Suroor; Jockey-Frankie Dettori; SP-12/1
2ND-Soviet Song 4-8-11 Owner-Elite Racing Club; Trainer-James Fanshawe; Jockey-Johnny Murtagh; SP-6/1
3RD-Salselon 5-9-00 Owner-Scuderia Briantea Srl; Trainer-Luca Cumani; Jockey-Darryll Holland; SP-12/1
16 ran, Time-1m 39.14s Dist: nk, ¾ 5/2 Fav Six Perfections (6th)
2003-WINNER-DUBAI DESTINATION 4-9-00 Owner-Godolphin; Trainer-Saeed bin Suroor; Jockey-Frankie Dettori; SP-9/2
*2ND-Right Approach 4-9-00 Owner-The Queen; Trainer-Sir Michael Stoute; Jockey-Kieren Fallon; SP-20/1
3RD-Where Or When 4-9-00 Owner-John Humphreys (Turf Accountants Ltd); Trainer-Terry Mills; Jockey-Kevin Darley; SP- 8/1
10 ran, Time-1m 38.56s Dist: 4, ¾ 8/13 Fav Hawk Wing (7th)
*Tillerman originally finished second but was disqualified after failing a post-race urine test