Queen Anne Stakes

Group 1, Ascot 14:30
£375,000 added,
4yo plus,
1m, Class 1
Tuesday 16th June 2015
RaceBets.com - Enjoy racing online
The Queen Anne Stakes could feature a fascinating showdown between Able Friend and France's recent winner of the Dubai Turf, Solow, as both have been entered alongside Breeders' Cup winner Karakontie for the straight mile contest.
Able Friend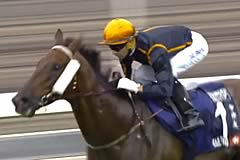 John Moore is hoping to persuade the owner of Able Friend to make the trip to Royal Ascot this summer.
Officials from the Berkshire venue have courted the Sha Tin-based trainer for several weeks with the goal of securing Able Friend for a shot at the Queen Anne Stakes.
Moore, who is currently in Dubai for the World Cup meeting, is aiming to use his powers of persuasion on owner Cornel Li to take three-time Group One winner Able Friend to Ascot.
Moore said: "Able Friend is a true champion in the Far East and will see out our season with his next run in the Champions Mile.
"He's an amazing horse and is better than ever right now. The sectionals he can run are just unbelievable.
"After the Champions Mile, as long as he's not gone over the top, I shall try to convince his owner to race him in the Queen Anne Stakes at Royal Ascot."
Queen Anne Stakes 2014 (British Champions Series)
£375,000 added, 4yo plus, 1m, Class 1
10 ran
Going: Good


Horse
Trainer
Jockey
Weight
SP
Distance
1

Toronado
R Hannon
R Hughes
9st 0lbs
4 - 5
Winner
2

Verrazano
A P O'Brien
J P O'Brien
9st 0lbs
6 - 1
3/4 length
3

Anodin
F Head
O Peslier
9st 0lbs
9 - 1
1 1/4 length
4

Tullius
A M Balding
J Fortune
9st 0lbs
11 - 1
1/2 length
5

Producer
R Hannon
R L Moore
9st 0lbs
25 - 1
3/4 length
6

Soft Falling Rain
M F De Kock
P Hanagan
9st 0lbs
8 - 1
3/4 length
7

Glory Awaits
K A Ryan
James Doyle
9st 0lbs
50 - 1
1 1/4 length
8

Mull Of Killough
Jane Chapple-Hyam
A Kirby
9st 0lbs
20 - 1
Nose
9

Side Glance
A M Balding
J P Spencer
9st 0lbs
25 - 1
2 lengths
10

Ansgar
Miss S J Harty
R P Cleary
9st 0lbs
80 - 1
5 lengths
THE QUEEN ANNE STAKES
Past Results
2014-WINNER-TORONADO
2013-WINNER-DECLARATION OF WAR 4-9-00 Owner-Sue Magnier, Michael Tabor, Derrick Smith & Joseph Allen; Trainer-
Aidan O'Brien IRE; Jockey-Joseph O'Brien; SP-15/2
2ND-Aljamaaheer 4-9-00 Owner-Hamdan Al Maktoum; Trainer-Roger Varian; Jockey-Paul Hanagan; SP-8/1
3RD-Gregorian 4-9-00 Owner-Princess Haya Of Jordan; Trainer-John Gosden; Jockey-Tom Queally; SP-16/1
13 ran; Time-1m 38.48s; Dist-¾, ½ 5/4 Fav Animal Kingdom (11th)
2012-WINNER-FRANKEL 4-9-00 Owner-Khalid Abdullah; Trainer-Sir Henry Cecil; Jockey-Tom Queally; SP-1/10 Fav
2ND-Excelebration 4-9-00 Owner-Derrick Smith, Sue Magnier & Michael Tabor; Trainer-Aidan O'Brien IRE; Jockey-Joseph
O'Brien; SP-5/1
3RD-Side Glance 5-9-00 Owner-Qatar Racing Limited; Trainer-Andrew Balding; Jockey-Jimmy Fortune; SP-33/1
11 ran, Time-1m 37.85s; Dist 11, nk
2011-WINNER-CANFORD CLIFFS 4-9-00 Owner-The Heffer Syndicate, Michael Tabor & Derrick Smith; Trainer-Richard
Hannon; Jockey-Richard Hughes; SP-11/8
2ND-Goldikova 6-8-13 Owner-Wertheimer et Frere; Trainer-Freddy Head FR; Jockey-Olivier Peslier; SP-5/4 Fav
3RD-Cityscape 5-9-00 Owner-Khalid Abdullah; Trainer-Roger Charlton; Jockey-Ryan Moore; SP-14/1
7 ran, Time-1m 38.38s; Dist: 1, 1¾
2010-WINNER-GOLDIKOVA 5-8-11 Owner-Wertheimer et Frere; Trainer-Freddy Head FR; Jockey-Olivier Peslier; SP-11/8
Fav
2ND-Paco Boy 5-9-00 Owner-The Calvera Partnership No 2; Trainer-Richard Hannon; Jockey-Richard Hughes; SP-11/4
3RD-Dream Eater 5-9-00 Owner-Jeff Smith; Trainer-Andrew Balding; Jockey-Jimmy Fortune; SP-50/1
10 ran, Time-1m 37.74s; Dist: nk, 3¼
2009-WINNER- PACO BOY 4-9-00 Owner-The Calvera Partnership No 2; Trainer-Richard Hannon; Jockey-Richard Hughes;
SP-100/30
2ND-Cesare 8-9-00 Owner-Cheveley Park Stud Ltd; Trainer-James Fanshawe; Jockey-Johnny Murtagh; SP-11/1
3RD-Aqlaam 4-9-00 Owner-Hamdan Al Maktoum; Trainer-William Haggas; Jockey-Richard Hills; SP-10/1
9 ran, Time-1m 39.31s; Dist: 1½, ½. 9/4 Fav Gladiatorus (6th)
2008-WINNER-HARADASUN 5-9-00 Owner-Frank Tagg/Sue Magnier/Frank Meduri/Garry Moffitt; Trainer-Aidan O'Brien
IRE; Jockey-Johnny Murtagh; SP-5/1
2ND-Darjina 4-8-11 Owner-Princess Zahra Aga Khan; Trainer-Alain De Royer-Dupre FR; Jockey-Christophe Soumillon; SP-
5/1
3RD-Finsceal Beo 4-8-11 Owner-Michael Ryan; Trainer-Jim Bolger IRE; Jockey-Kevin Manning; SP-9/2 Fav
11 ran, Time-1m 38.98s, Dist: hd, ¾
2007-WINNER-RAMONTI 5-9-00 Owner-Godolphin; Trainer-Saeed bin Suroor; Jockey-Frankie Dettori; SP-5/1
2ND-Jeremy 4-9-00 Owner-Betty Moran; Trainer-Sir Michael Stoute; Jockey-Ryan Moore; SP-14/1
3RD-Turtle Bowl 5-9-00 Owner-B van Dalfsen; Trainer-Francois Rohaut FR; Jockey-Olivier Peslier; SP-33/1
8 ran, Time-1m 37.21s, Dist: sh, sh 10/11 Fav George Washington (4th)
2006-WINNER-AD VALOREM 4-9-00 Owner-Sue Magnier & Bob Ingham; Trainer-Aidan O'Brien IRE; Jockey-Kieren Fallon;
SP-13/2
2ND-Court Masterpiece 6-9-00 Owner-Gainsborough Stud; Trainer-Ed Dunlop; Jockey-Jamie Spencer; SP-11/2
3RD-Proclamation 4-9-00 Owner-Godolphin; Trainer-Saeed bin Suroor; Jockey-Frankie Dettori; SP-2/1
7 ran, Time-1m 40.0s, Dist: 1½, nk 7/4 Fav Peeress (4th)
2005-WINNER-VALIXIR 4-9-00 Owner-H H Aga Khan; Trainer-Andre Fabre FR; Jockey-Christophe Soumillon; SP-4/1
2ND-Rakti 6-9-00 Owner-Gary Tanaka; Trainer-Michael Jarvis; Jockey-Philip Robinson; SP-5/6 Fav
3RD-Starcraft 5-9-00 Owner-The Australian Syndicate; Trainer-Luca Cumani; Jockey-Darryll Holland; SP-7/1
10 ran, Time-1m 36.64s Dist: 1½, ½ (Run at York)
2004-WINNER-REFUSE TO BEND 4-9-00 Owner-Godolphin; Trainer-Saeed bin Suroor; Jockey-Frankie Dettori; SP-12/1
2ND-Soviet Song 4-8-11 Owner-Elite Racing Club; Trainer-James Fanshawe; Jockey-Johnny Murtagh; SP-6/1
3RD-Salselon 5-9-00 Owner-Scuderia Briantea Srl; Trainer-Luca Cumani; Jockey-Darryll Holland; SP-12/1
16 ran, Time-1m 39.14s Dist: nk, ¾ 5/2 Fav Six Perfections (6th)
2003-WINNER-DUBAI DESTINATION 4-9-00 Owner-Godolphin; Trainer-Saeed bin Suroor; Jockey-Frankie Dettori;
SP-9/2
*2ND-Right Approach 4-9-00 Owner-The Queen; Trainer-Sir Michael Stoute; Jockey-Kieren Fallon; SP-20/1
3RD-Where Or When 4-9-00 Owner-John Humphreys (Turf Accountants Ltd); Trainer-Terry Mills; Jockey-Kevin Darley; SP-
8/1
10 ran, Time-1m 38.56s Dist: 4, ¾ 8/13 Fav Hawk Wing (7th)
*Tillerman originally finished second but was disqualified after failing a post-race urine test