Queen Anne Stakes

Group 1, Ascot 14:30
£375,000 added,
4yo plus,
1m, Class 1  
Tuesday 16th June 2015
Freddy Head confirms a trip to Berkshire is on the agenda for Solow
The Queen Anne Stakes could feature a fascinating showdown between Able Friend and France's recent Longchamp winner Solow, as both have been entered alongside Breeders' Cup winner Karakontie for the straight mile contest.
Able Friend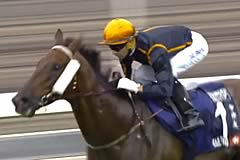 The five-year-old Able Friend, who took his record to 8-12 with a highly impressive Group 1 win in Hong Kong, now heads for the Queen Anne Stakes where he has shortened into 2/1 joint-favourite with Solow.
Australian star Criterion could end up running in the Prix de l'Arc de Triomphe if he dazzles at Royal Ascot.
David Hayes, who trains the four-year-old in partnership with his nephew Tom Dabernig, accepts a visit to Longchamp in the autumn is remote, but a big performance in either the Prince of Wales's Stakes or the Queen Anne Stakes could force his hand.
"It (the Arc) is not a real target at the moment, but if he was to win at Royal Ascot and the owner wanted to do that then it keeps our option open," Hayes told www.racing.com.
Freddy Head's superstar Solow came out well on top of Cirrus Des Aigles in a clash of the top geldings in the Prix d'Ispahan at Longchamp on May 24.
Paddy Power trimmed Solow to 6-4 favourite (from 7-4) for the Queen Anne Stakes, and Head confirmed a trip to Berkshire is on the agenda.
Richard Hannon expects Night Of Thunder and Toormore to improve for their seasonal reappearances following their one-two in the Lockinge Stakes.
Running in the colours of Godolphin for the first time, Night Of Thunder hung on gamely in the hands of James Doyle to beat stablemate Toormore by a neck in a thrilling renewal of Newbury's feature race.
Night Of Thunder was winning for the first time since beating Kingman in last season's 2000 Guineas at Newmarket. He subsequently finished second to Kingman in the St James's Palace Stakes and a return to Royal Ascot for the Queen Anne over a mile is now on the cards.
"He'll improve for that first run for a long time," Hannon told Racing UK. "I hope he's won with something in hand, but you don't know until you go to the races the next day."
Toormore is likely to join Night Of Thunder in the Queen Anne after running on strongly in the closing stages of the Lockinge.
The four-year-old hasn't won since taking the Craven Stakes in April last year and he finished behind Night Of Thunder on three occasions last season, while also being beaten in Group Two contests at Goodwood and in Turkey.
A rematch with his stablemate is likely at Royal Ascot, but Hannon feels that Toormore will eventually be worth a try over a mile-and-a-quarter, having yet to race beyond a trip of a mile.
Hannon added: "He looks like he'll get further in time. His preparation has been okay, he only works okay and doesn't really show you a lot. He's a bit lazier, but he'll improve a lot for that."
The race is a possible next port of call for Arod following his tremendous effort in the Lockinge at Newbury on May 16.
Trainer Peter Chapple-Hyam has never made any secret of the regard in which he holds the
Teofilo
colt and after winning a Windsor maiden last April, he went on to fill the runner-up spot in the
Dante at York
before finishing fourth in the
Epsom Derby
.
After a pleasing return in Newmarket's Earl of Sefton Stakes, Arod dropped back further in trip for Newbury's Group One feature and turned in arguably a career-best effort to finish third behind the Richard Hannon-trained pair of Night Of Thunder and Toormore.
Chapple-Hyam is keen to stick to a mile for the foreseeable future and believes his stable star will be an even more potent force on a faster surface.
He said: " He hasn't always taken his races that well in the past as he's a horse who always gives everything, but he's come out of Saturday really well and he's very fresh.
Queen Anne Stakes (British Champions Series)
£375,000 added, 4yo plus, 1m, Class 1
35 entries
Going: N/A
| | | | |
| --- | --- | --- | --- |
| Horse | Age | Weight | Trainer |
| Able Friend (AUS) | 6 | 9-0 | John Moore |
| Al Waab (IRE) | 5 | 9-0 | G Mikhalides |
| Aljamaaheer (IRE) | 6 | 9-0 | R Varian |
| Arod (IRE) | 4 | 9-0 | P W Chapple-Hyam |
| Bow Creek (IRE) | 4 | 9-0 | C Appleby |
| Breton Rock (IRE) | 5 | 9-0 | D M Simcock |
| Cable Bay (IRE) | 4 | 9-0 | C Hills |
| Captain Cat (IRE) | 6 | 9-0 | R Charlton |
| Cougar Mountain (IRE) | 4 | 9-0 | A P O'Brien |
| Criterion (NZ) | 5 | 9-0 | D Hayes |
| Due Diligence (USA) | 4 | 9-0 | A P O'Brien |
| French Navy | 7 | 9-0 | C Appleby |
| Geoffrey Chaucer (USA) | 4 | 9-0 | A P O'Brien |
| Glory Awaits (IRE) | 5 | 9-0 | K A Ryan |
| Here Comes When (IRE) | 5 | 9-0 | A M Balding |
| Hors De Combat | 4 | 9-0 | J R Fanshawe |
| Karakontie (JPN) | 4 | 9-0 | J E Pease |
| Lelouch (JPN) | 7 | 9-0 | Kazuo Fujisawa |
| Mondialiste (IRE) | 5 | 9-0 | D O'Meara |
| Muwaary | 4 | 9-0 | J H M Gosden |
| Night Of Thunder (IRE) | 4 | 9-0 | R Hannon |
| Shifting Power | 4 | 9-0 | R Hannon |
| Sloane Avenue (USA) | 4 | 9-0 | J Noseda |
| Solow | 5 | 9-0 | F Head |
| Toormore (IRE) | 4 | 9-0 | R Hannon |
| Trade Storm | 7 | 9-0 | D M Simcock |
| Wannabe Yours (IRE) | 4 | 9-0 | J H M Gosden |
| Windhoek | 5 | 9-0 | S bin Suroor |
| Yuften | 4 | 9-0 | W J Haggas |
| Avenir Certain (FR) | 4 | 8-11 | J C Rouget |
| Esoterique (IRE) | 5 | 8-11 | A Fabre |
| Fintry (IRE) | 4 | 8-11 | A Fabre |
| Integral | 5 | 8-11 | Sir Michael Stoute |
| Makruma | 4 | 8-11 | G Mikhalides |
| Rizeena (IRE) | 4 | 8-11 | C E Brittain |
THE QUEEN ANNE STAKES
Past Results
2014-WINNER-TORONADO
2013-WINNER-DECLARATION OF WAR 4-9-00 Owner-Sue Magnier, Michael Tabor, Derrick Smith & Joseph Allen; Trainer-
Aidan O'Brien IRE; Jockey-Joseph O'Brien; SP-15/2
2ND-Aljamaaheer 4-9-00 Owner-Hamdan Al Maktoum; Trainer-Roger Varian; Jockey-Paul Hanagan; SP-8/1
3RD-Gregorian 4-9-00 Owner-Princess Haya Of Jordan; Trainer-John Gosden; Jockey-Tom Queally; SP-16/1
13 ran; Time-1m 38.48s; Dist-¾, ½ 5/4 Fav Animal Kingdom (11th)
2012-WINNER-FRANKEL 4-9-00 Owner-Khalid Abdullah; Trainer-Sir Henry Cecil; Jockey-Tom Queally; SP-1/10 Fav
2ND-Excelebration 4-9-00 Owner-Derrick Smith, Sue Magnier & Michael Tabor; Trainer-Aidan O'Brien IRE; Jockey-Joseph
O'Brien; SP-5/1
3RD-Side Glance 5-9-00 Owner-Qatar Racing Limited; Trainer-Andrew Balding; Jockey-Jimmy Fortune; SP-33/1
11 ran, Time-1m 37.85s; Dist 11, nk
2011-WINNER-CANFORD CLIFFS 4-9-00 Owner-The Heffer Syndicate, Michael Tabor & Derrick Smith; Trainer-Richard
Hannon; Jockey-Richard Hughes; SP-11/8
2ND-Goldikova 6-8-13 Owner-Wertheimer et Frere; Trainer-Freddy Head FR; Jockey-Olivier Peslier; SP-5/4 Fav
3RD-Cityscape 5-9-00 Owner-Khalid Abdullah; Trainer-Roger Charlton; Jockey-Ryan Moore; SP-14/1
7 ran, Time-1m 38.38s; Dist: 1, 1¾
2010-WINNER-GOLDIKOVA 5-8-11 Owner-Wertheimer et Frere; Trainer-Freddy Head FR; Jockey-Olivier Peslier; SP-11/8
Fav
2ND-Paco Boy 5-9-00 Owner-The Calvera Partnership No 2; Trainer-Richard Hannon; Jockey-Richard Hughes; SP-11/4
3RD-Dream Eater 5-9-00 Owner-Jeff Smith; Trainer-Andrew Balding; Jockey-Jimmy Fortune; SP-50/1
10 ran, Time-1m 37.74s; Dist: nk, 3¼
2009-WINNER- PACO BOY 4-9-00 Owner-The Calvera Partnership No 2; Trainer-Richard Hannon; Jockey-Richard Hughes;
SP-100/30
2ND-Cesare 8-9-00 Owner-Cheveley Park Stud Ltd; Trainer-James Fanshawe; Jockey-Johnny Murtagh; SP-11/1
3RD-Aqlaam 4-9-00 Owner-Hamdan Al Maktoum; Trainer-William Haggas; Jockey-Richard Hills; SP-10/1
9 ran, Time-1m 39.31s; Dist: 1½, ½. 9/4 Fav Gladiatorus (6th)
2008-WINNER-HARADASUN 5-9-00 Owner-Frank Tagg/Sue Magnier/Frank Meduri/Garry Moffitt; Trainer-Aidan O'Brien
IRE; Jockey-Johnny Murtagh; SP-5/1
2ND-Darjina 4-8-11 Owner-Princess Zahra Aga Khan; Trainer-Alain De Royer-Dupre FR; Jockey-Christophe Soumillon; SP-
5/1
3RD-Finsceal Beo 4-8-11 Owner-Michael Ryan; Trainer-Jim Bolger IRE; Jockey-Kevin Manning; SP-9/2 Fav
11 ran, Time-1m 38.98s, Dist: hd, ¾
2007-WINNER-RAMONTI 5-9-00 Owner-Godolphin; Trainer-Saeed bin Suroor; Jockey-Frankie Dettori; SP-5/1
2ND-Jeremy 4-9-00 Owner-Betty Moran; Trainer-Sir Michael Stoute; Jockey-Ryan Moore; SP-14/1
3RD-Turtle Bowl 5-9-00 Owner-B van Dalfsen; Trainer-Francois Rohaut FR; Jockey-Olivier Peslier; SP-33/1
8 ran, Time-1m 37.21s, Dist: sh, sh 10/11 Fav George Washington (4th)
2006-WINNER-AD VALOREM 4-9-00 Owner-Sue Magnier & Bob Ingham; Trainer-Aidan O'Brien IRE; Jockey-Kieren Fallon;
SP-13/2
2ND-Court Masterpiece 6-9-00 Owner-Gainsborough Stud; Trainer-Ed Dunlop; Jockey-Jamie Spencer; SP-11/2
3RD-Proclamation 4-9-00 Owner-Godolphin; Trainer-Saeed bin Suroor; Jockey-Frankie Dettori; SP-2/1
7 ran, Time-1m 40.0s, Dist: 1½, nk 7/4 Fav Peeress (4th)
2005-WINNER-VALIXIR 4-9-00 Owner-H H Aga Khan; Trainer-Andre Fabre FR; Jockey-Christophe Soumillon; SP-4/1
2ND-Rakti 6-9-00 Owner-Gary Tanaka; Trainer-Michael Jarvis; Jockey-Philip Robinson; SP-5/6 Fav
3RD-Starcraft 5-9-00 Owner-The Australian Syndicate; Trainer-Luca Cumani; Jockey-Darryll Holland; SP-7/1
10 ran, Time-1m 36.64s Dist: 1½, ½ (Run at York)
2004-WINNER-REFUSE TO BEND 4-9-00 Owner-Godolphin; Trainer-Saeed bin Suroor; Jockey-Frankie Dettori; SP-12/1
2ND-Soviet Song 4-8-11 Owner-Elite Racing Club; Trainer-James Fanshawe; Jockey-Johnny Murtagh; SP-6/1
3RD-Salselon 5-9-00 Owner-Scuderia Briantea Srl; Trainer-Luca Cumani; Jockey-Darryll Holland; SP-12/1
16 ran, Time-1m 39.14s Dist: nk, ¾ 5/2 Fav Six Perfections (6th)
2003-WINNER-DUBAI DESTINATION 4-9-00 Owner-Godolphin; Trainer-Saeed bin Suroor; Jockey-Frankie Dettori;
SP-9/2
*2ND-Right Approach 4-9-00 Owner-The Queen; Trainer-Sir Michael Stoute; Jockey-Kieren Fallon; SP-20/1
3RD-Where Or When 4-9-00 Owner-John Humphreys (Turf Accountants Ltd); Trainer-Terry Mills; Jockey-Kevin Darley; SP-
8/1
10 ran, Time-1m 38.56s Dist: 4, ¾ 8/13 Fav Hawk Wing (7th)
*Tillerman originally finished second but was disqualified after failing a post-race urine test