Coventry Stakes

Group 2, Ascot 15:05
£150,000 added,
2yo only,
6f, Class 1  
Tuesday 14th June 2016

1 Caravaggio 13/8f
2 Mehmas 8/1
3 Psychedelic Funk 9/2
NR: Broken Stones (IRE)
18 ran Distances: 2¼l, 2½l, hd
TIME 1m 16.36s (slow by 3.76s)
Winner number 49 at Royal Ascot for Aidan O'Brien as Caravaggio and Ryan Moore win the Coventry
Aidan O'Brien gained his forty-ninth victory at Royal Ascot and his eighth Coventry Stakes success courtesy of the well-backed 13/8 favourite Caravaggio.

The son of Scat Daddy was always travelling well for Ryan Moore and having scythed through the field, took the lead at the furlong pole in the six-furlong Group Two race.

The two-year-old responded well to Moore's urgings to register a decisive two and a quarter-length victory to give O'Brien and Moore their first winners of this year's meeting.

O'Brien said about the unbeaten colt: "I'm delighted. When the rain came I thought we had him in the wrong race and he should maybe have been in the Norfolk Stakes as he is a very fast horse so I wasn't sure if he was going to stay.

"However, he has a very clear mind, is very clear winded and is a relaxed horse so there was every chance. But when you have a horse as fast as he is you are never sure.

O'Brien suggested a step up to a mile could also be possible. He commented: "Looking at him he seemed to get the six furlongs well, he was not stopping. I wasn't sure in the past whether he would even get a mile as he is so quick but looking at him today you would think there would be a chance - he was very impressive. Ryan gave him a great ride."

"He has always been very exciting. He has loads of scope, loads of length and has a very good mind. He is a very relaxed and powerful horse. He is by Scat Daddy and he was only starting to hit the heights when he passed away.

"We always thought this horse was very smart. He is very exciting. Every single winner here is very special so we are in a very lucky position to have a great team. We will enjoy it and appreciate it."

As for the future, O'Brien suggested the Phoenix Stakes as a possible destination for the colt. He added: "I think something like the Phoenix Stakes is where he will go next. We'll keep him at six furlongs for the moment anyway."
The jockey complimented the colt on winning "two races" - the one against rivals on the stands side, and also against those on the far side who seemed to hold an advantage in the closing stages. Moore said: "He did very well to win, because they were always ahead on the far side and I didn't really have the horses on my side to take me far enough. Two and a half furlongs out they were all done on my side and I had to pull him out and go after the other group.

"We knew he was very good when he won at the Curragh last time out, but we were worried about today's soft ground and feel he will be better on a quicker surface. He won over five furlongs, so we knew he was a fast horse, but luckily the ground is so wet they are going through it. We've had the odd day in the past when it's been bad.

"At this stage of his career he would be the best [Coventry Stakes winner] I have sat on. His performance was top class - he had to win two races.
Coventry Stakes (Group 2)
£150,000 added, 2yo only, 6f, Class 1
18 ran
Going: Soft
Pos
Dr
D
Horse SP
Jockey Weight
Trainer
Age
1st
(13)
Caravaggio (USA) 13/8f
R L Moore
9-1
A P O'Brien
2
2nd
(1)
2&frac14
Mehmas (IRE) 8/1
L Dettori
9-1
R Hannon
2
3rd
(8)
2&frac12
Psychedelic Funk 9/2
C T Keane
9-1
G M Lyons
2
4th
(2)
hd
Medieval (IRE) 25/1
J P Spencer
9-1
P F I Cole
2
5th
(6)
s.h
Van Der Decken 16/1
W M Lordan
9-1
P Twomey
2
6th
(9)
3&frac12
Thunder Snow (IRE) 12/1
James Doyle
9-1
S bin Suroor
2
7th
(12)
4
Monks Stand (USA) 66/1
Jim Crowley
9-1
J Noseda
2
8th
(4)
&frac12
Yalta (IRE) 10/1
W Buick
9-1
M Johnston
2
9th
(19)
&frac12
Silvertoni (USA) 25/1
Jose Valdivia Jr
8-12
Wesley Ward
2
10th
(16)
nse
Parys Mountain (IRE) 50/1
Andrea Atzeni
9-1
C Hills
2
11th
(18)
1
Stoneyford Lane (IRE) 50/1
R Ffrench
9-1
Steph Hollinshead
2
12th
(3)
hd
Dolokhov 100/1
L P Keniry
9-1
J S Moore
2
13th
(5)
nk
Rusumaat (IRE) 33/1
J Fanning
9-1
M Johnston
2
14th
(7)
2
Lundy 33/1
D O'Brien
9-1
Joseph P O'Brien
2
15th
(10)
4&frac12
Grand Coalition (IRE) 40/1
P J Smullen
9-1
J P Murtagh
2
16th
(14)
2&frac14
Mokarris (USA) 8/1
P Hanagan
9-1
S Crisford
2
17th
(15)
hd
Nibras Bounty (IRE) 66/1
S M Levey
9-1
R Hannon
2
18th
(17)
6
Garth Rockett 100/1
M Dwyer
9-1
B G Powell
2
NR
(11)
Broken Stones (IRE) 14/1
J P Spencer
9-1
K A Ryan
2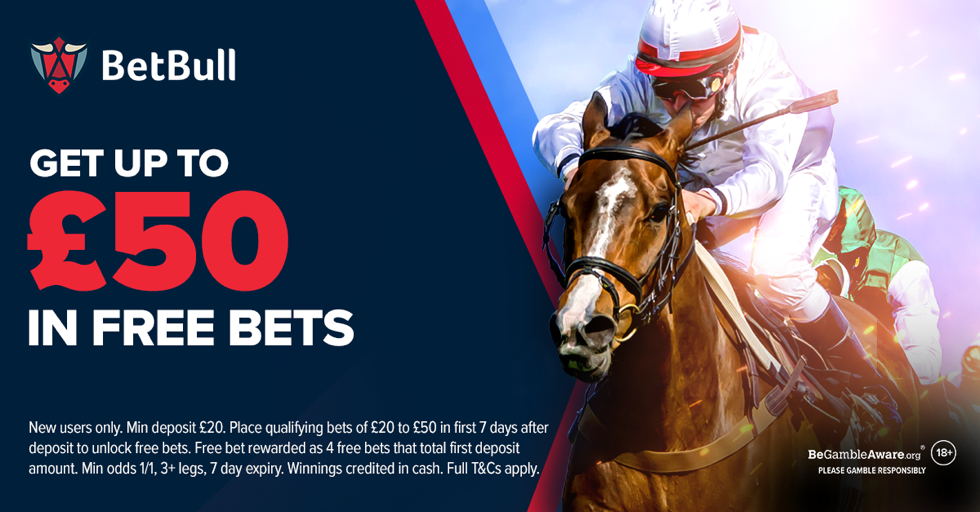 DELIGHTED CONNECTIONS VIEW NEWMARKET OR GOODWOOD?

Two wins and now two places is not a bad start to the racing carreer of any two-year-old and connections of second-placed and improving Mehmas were understandably delighted by their horse's performance.
Richard Hannon, trainer of the Acclamation colt, who now can boast a Group two second, said:" He ran a super race but was beaten by a better horse. Given better ground we might get a bit closer but we are delighted with our horse, he has run his race and proved that he is a good one. The first two were a long way clear of the others.

"We will look at the July Stakes (Newmarket) or the Richmond Stakes (Glorious Goodwood) next."

Frankie Dettori, jockey of the two-and-a-quarter length second, said: "It was a super run but there was one too good."

Harry Herbet, racing manager to Mehmas owners, Al Shaqab Racing, added: "He ran a terrific race. He travelled so well and then when hit the front I thought for a moment we might do it."

"We will try to avoid the winner and try and pick the races without him in. Newmarket or Goodwood and then we will see."

PSYCHEDELIC NO FUNK

Ger Lyons, trainer of the third, Psychedelic Funk, said: "My horses go into a different world when the ground goes soft. Colin (Keane) said he was tracking the leader and travelling every bit as good as him, but he just couldn't pick up on the ground.

"It's the usual story, the ground has gone and our horses are going to hate it. Colin thought we were done for speed, he hated the ground, but his class got him through. I went to Aidan (O'Brien) to congratulate him and he said the winner (Caravaggio) was the best horse he has ever trained - so that will do me."

Colin Keane, added: "He's ran a blinder, just bumped into two Group One horses I think. I would say the ground is a little bit gone against him, but I am delighted with the way he has run considering that."

COVENTRY STAKES
Previous results
YEAR WINNER TRAINER JOCKEY OWNER AGE/WEIGHT SP
2015 BURATINO Mark Johnston William Buick Godolghin 2-9-01 6/1
2014 THE WOW SIGNAL John Quinn Frankie Dettori Al Shaqab Racing 2-9-01 5/1JF
2013 WAR COMMAND Aidan O'Brien IRE J A Heffernan J Allen/Mrs J Magnier/M Tabor/D Smith 2-9-01 20/1
2012 DAWN APPROACH Jim Bolger IRE Kevin Manning Jackie Bolger/J P Spain 2-9-01 7/2
2011 POWER Aidan O'Brien IRE Ryan Moore Michael Tabor, Derrick Smith & Sue Magnier 2-9-01 4/1F
2010 STRONG SUIT Richard Hannon Richard Hughes Julie Wood 2-9-01 15/8F
2009 CANFORD CLIFFS Richard Hannon Richard Hughes The Heffer Syndicate 2-9-01 7/4F
2008 ART CONNOISSEUR Michael Bell Jamie Spencer Richard Green 2-9-01 8/1
2007 HENRYTHENAVIGATOR Aidan O'Brien IRE Michael Kinane Sue Magnier 2-9-01 11/4F
2006 HELLVELYN Bryan Smart Ted Durcan Sheikh Rashid bin Mohammed 2-9-01 4/1JF
2005 RED CLUBS Barry Hills Michael Hills Ronnie Arculli 2-8-12 11/2
2004 ICEMAN John Gosden Kieren Fallon Cheveley Park Stud 2-8-12 5/1JF
2003 THREE VALLEYS Roger Charlton Richard Hughes Khalid Abdullah 2-8-12 7/1
2002 STATUE OF LIBERTY Aidan O'Brien IRE Michael Kinane Michael Tabor & Sue Magnier 2-8-12 5/2F
2001 LANDSEER Aidan O'Brien IRE Jamie Spencer Michael Tabor & Sue Magnier 2-8-12 20/1
2000 CD EUROPE Mick Channon Steve Drowne Circular Distributors Ltd 2-8-12 8/1
1999 FASLIYEV Aidan O'Brien IRE Michael Kinane Michael Tabor & Sue Magnier 2-8-12 15/8F
1998 RED SEA Paul Cole Richard Quinn Fahd Salman 2-8-12 6/1
1997 HARBOUR MASTER Aidan O'Brien IRE Christy Roche Sue Magnier 2-8-12 16/1
1996VERGLAS Kevin Prendergast IRE Willie Supple Chryss O'Reilly 2 8-12 9/1
1995 ROYAL APPLAUSE Barry Hills Walter Swinburn Maktoum Al Maktoum 2 8-12 13/2
1994 SRI PEKAN Paul Cole Richard Quinn Sultan Ahmad Shah 2 8-13 6/1
1993 STONEHATCH Peter Chapple-Hyam John Reid Robert Sangster 2 8-13 EvensF
1992 PETARDIA Geoff Wragg Walter Swinburn Mollers Racing 2 8-13 5/1CF
1991 DILUM Paul Cole Alan Munro Fahd Salman 2 8-13 11/10 F
1990 MAC'S IMP Bill O'Gorman Alan Munro Tamdown Ltd 2 8-13 2/1F
1989 ROCK CITY Richard Hannon Willie Carson A F Budge (Equine) Ltd 2 8-13 9/1
1988 HIGH ESTATE Henry Cecil Steve Cauthen Jim Joel 2 8-13 10/11 F
1987 ALWAYS FAIR Michael Stoute Walter Swinburn Maktoum Al Maktoum 2 8-13 9/2
1986 CUTTING BLADE Lester Piggott Cash Asmussen Mahmoud Fustok 2 8-11 11/1
1985 SURE BLADE Barry Hills Brent Thomson Sheikh Mohammed 2 8-11 3/1F
1984 PRIMO DOMINIE Brian Swift John Reid Peter Wetzel 2 8-11 4/7F
1983 CHIEF SINGER Ron Sheather Ray Cochrane Jeff Smith 2 8-11 20/1
1982 HORAGE Matt McCormack Pat Eddery Ahmed Rachid 2 8-11 85/40
1981 RED SUNSET Guy Harwood Greville Starkey Paddy Burns 2 8-11 14/1
1980 RECITATION Guy Harwood Greville Starkey Anthony Bodie 2 8-11 11/1
1979 VARINGO Ryan Price Brian Taylor PTP Plant Hire Ltd 2 8-11 11/8F
1978 LAKE CITY Ryan Price Brian Taylor Harry Demetriou 2 8-11 7/1
1977 SOLINUS Vincent O'Brien IRE Lester Piggott Daniel Schwartz 2 8-11 7/4F
1976 CAWSTON'S CLOWN Neil Adam Taffy Thomas John Murrell 2 8-11 11/2